Business Newsletter
Posted in Announcements News | Tagged BusinessNewsletter
October 31, 2022 – Business: Upcoming Events, Opportunities, and Resources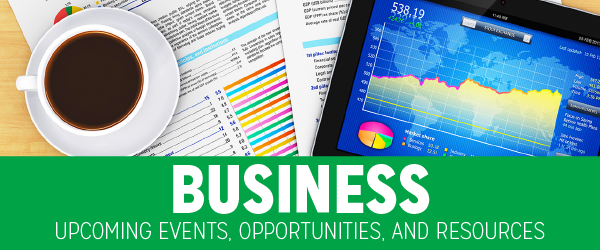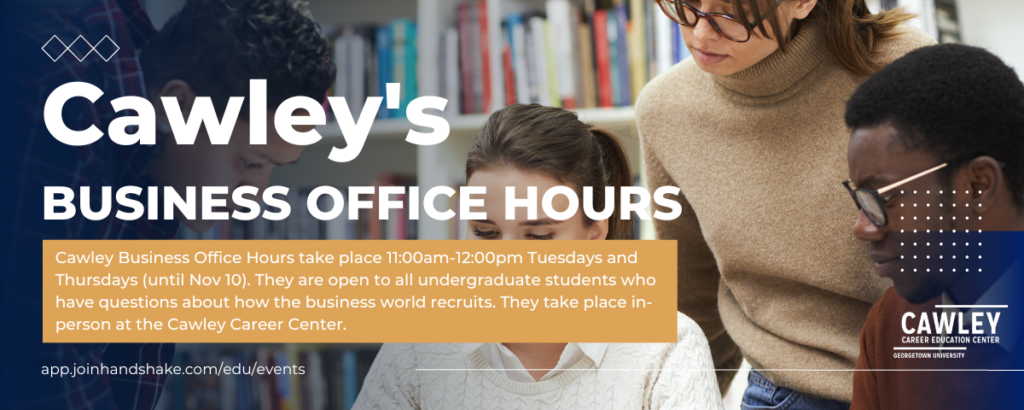 Hey Hoyas!
Happy Halloween!! I'm terrified of horror movies, but each year I bring myself to watch one because I KNOW it's worth it–either for cinematic artistry or an intriguing storyline. Despite the jump-scares and speeding heart rates, by the end of the film I'm always satisfied that I braved my fears. Send me a movie recommendation for this year!
You know what else is scary but often worth the effort? Networking. Whether because you found an interesting job posting in Handshake or you're curious about an industry, reaching out to GU alumni and others via LinkedIn and HoyaGateway can feel unnerving; but it's an incredible way to leverage your Georgetown community to develop your career path. AND it doesn't have to be that scary! We've developed some tips for how to network thoughtfully and effectively. We're happy to talk networking in drop-ins or business office hours. Face your fears, advance your careers.
Hoya Saxa,
Patrick Denenea (he/him)
Manager, Employer Relations and Industry Advising
Cawley Career Education Center, Georgetown University
Email: phd25@georgetown.edu
Website Notes
You are currently viewing a shortened version of this newsletter, leaving out the events and job opportunities from that time. To see the full version, click here.
Resource of the Week:
Have a virtual interview coming up? Practice a few rounds with the AI tool, Big Interview.
If you are a student with a disability, The Lime Network is a great resource for networking opportunities and job postings various business sectors, including Finance, Consulting, and Tech. You can sign-up for their newsletter and updates here.

This is a sample of upcoming events, please see Handshake for full event listings

Please note that this is a sampling of jobs and internships with approaching application deadlines. Go to Handshake to see the complete list.
---