Business Newsletter
Posted in Announcements News | Tagged BusinessNewsletter
October 24, 2022 – Business: Upcoming Events, Opportunities, and Resources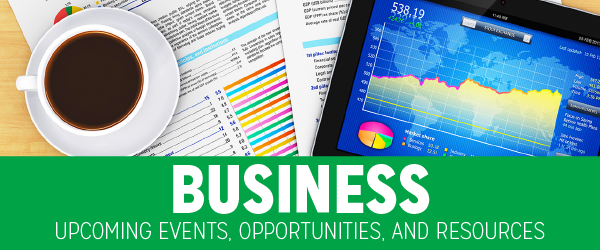 Hey Hoyas!
I have a quick note to sophomores who are considering banking recruitment for Summer 2024 internships: Stay alert. While finance recruitment for sophomores will not begin until the spring semester, a handful of banks will visit campus in the coming weeks. If your schedule allows you and if you're interested in this industry, you should attend some of these events, which will serve as great practice for formal sophomore recruitment in the spring. Some of these events are listed below; all are in Handshake.
Juniors and seniors interested in these banks: Although the banks coming to campus in October and November are primarily focusing on sophomores, you can only stand to benefit from attending. You may not discover any immediate openings suitable to you, but these events allow you to continue building your networks that are so crucial to your recruitment to this industry.
We know these events and timelines are confusing and scattered. Please send us the questions you have, and we'll explain.
Hoya Saxa,
Patrick Denenea (he/him)
Manager, Employer Relations and Industry Advising
Cawley Career Education Center, Georgetown University
Email: phd25@georgetown.edu
Website Notes
You are currently viewing a shortened version of this newsletter, leaving out the events and job opportunities from that time. To see the full version, click here.
Resource of the Week:
Have a virtual interview coming up? Practice a few rounds with the AI tool, Big Interview.
If you are a student with a disability, The Lime Network is a great resource for networking opportunities and job postings various business sectors, including Finance, Consulting, and Tech. You can sign-up for their newsletter and updates here
Companies in various sectors have scheduled info sessions and skill-development workshops over the coming weeks.
For further details, remember to sign-up for the Arts, Media, & Communication; Tech & Analytics; and/or Health & Science newsletters here
Read through the Finance Recruiting Prep Guide and Resource List here; and watch the Finance Recruiting 101 recording here
For upcoming consulting deadlines, please look at the archived full version of this newsletter.

Please note that this is a sampling of jobs and internships with approaching application deadlines. Go to Handshake to see the complete list.
---