Business Newsletter: Careers at the Intersection of Multiple Industries
Posted in Announcements News | Tagged BusinessNewsletter
March 1, 2022 – Business: Upcoming Events, Opportunities, and Resources
Emailed: 02/28/2022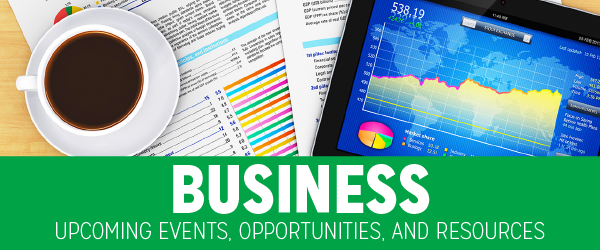 Hi Hoyas,
Some of the most intellectually stimulating and dynamic careers are found at the intersections of 2 or more industries. These cross-sectoral opportunities merge together the organizational/business cultures of each component industry while dampening some of the extremes of either industry individually (e.g., very long work hours; minimal geographic flexibility; slow career progression; low compensation; etc.) These types of roles attract senior talent from both industries, and so provide early-career professionals opportunities to establish broader, cross-sectoral professional networks. This similarly increases the selection of 'exit-opportunities' when you are ready to move jobs–since you have experiences and contacts that are relevant to jobs in both of the component industries as well as roles at a different organization within the intersection industry.
If you are interested in one or more of the major "traditional" industries, here are some additional intersectional areas that may be of interest (along with example organizations at each):
Urban Farming & AgTech Firms
Agriculture + Engineering + BioSciences + Business Management + Tech
(e.g., Bowery Farming; Freight Farms; Freight Farms; BrightFarms; Edenworks; etc.)
---
Health Analytics & Medical Wearables Firms
Healthcare + Tech + Engineering
(e.g., Health Catalyst; Flatiron Health; Linguamatics; Health Fidelity; Enlitic; Medtronic; AliveCor; etc.)
Social Impact Investing Firms
Finance + International Development Organizations
(e.g., Acumen Fund; Arabella Advisors; BlueOrchard Finance; Global Impact Investing Fund;
Impact Investment Exchange; Kiva; Omidyar Network; Women Moving Millions; etc.)
---
Non-Profit/Development Consulting Firms
Management Consulting + (Non-Profit Organizations AND/OR International Development Organizations AND/OR International Health AND/OR Education)
(e.g., Chemonics, Daalberg Advisors; Palladium; Social Impact; Abt Associates; CAMRIS; McLarty Associates; Social Solutions International; etc.)
Sustainability/Environmental Consulting Firms
Environmental Sciences + Engineering + Consulting
(e.g., Arup, Aptive; EA Engineering, Science, & Tech; ERM (Environmental Resources; AECOM; Tetra Tech; etc.)
---
Risk Management and Corporate Investigations Firms
Cyber Securty + International Relations + Consulting + Finance + Law
(e.g., Aon; Control Risks Group; Country Watch; Eruasia Group; Kroll; Stratfor; Smith Brandon; Pinkerton; etc.)
FinTech
Finance + Start-up Tech
(e.g., Robinhood; Stripe; Klarna; Block; Venmo; Coinbase; Square (now "Block"); etc.)
---
Health Administration and Health Insurance Firms
Healthcare + Finance + Business
(e.g., UnitedHealthcare; BlueCross BlueShield; Kaiser Permanente; Anthem; CVS Health; Cigna; etc.)
Also, if you are a student with a disability, The Lime Network is a great resource for networking opportunities and job postings various business sectors, including Finance, Consulting, and Tech. You can sign-up for their newsletter and updates here
If you have questions on this or anything else, I can be reached at nmb44@georgetown.edu
Hoya Saxa,
Nick Bellomy (he/him)
Manager, Employer Relations and Industry Advising
Consulting, Finance, Marketing, Real Estate, and Business
Cawley Career Education Center, Georgetown University

Website Notes
You are currently viewing a shortened version of this newsletter, leaving out the events and job opportunities from that time. To see the full version, click here.
Career Center Resources
Online Resources:
Writing Resumes & Cover Letters
Networking Skills
Interviewing Skills
Industry Resources
What Can I Do with My Georgetown Major?
New drop-in hours for spring semester!
Drop-ins will now be available from 9-10AM Tuesday through Friday, 1-2PM Monday through Friday, and 7-8PM Monday through Thursday every week via georgetown.zoom.us/j/417727789.