Business Newsletter: Dealing with AI-Based Screening Interviews
Posted in Announcements COVID-19 News | Tagged BusinessNewsletter
January 31, 2022 – Business: Upcoming Events, Opportunities, and Resources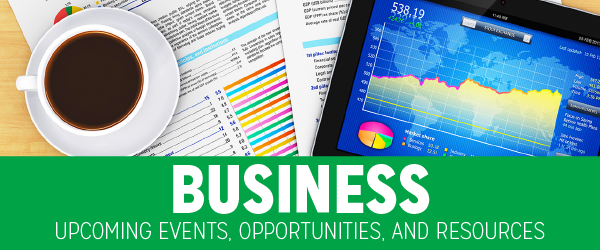 Hi Hoyas,

Firms are increasingly switching to AI-based screening interviews (also called "on-demand online interviews"), instead of phone-call screening interviews with an actual person. This takes place after the application review and before any rounds of interviews with company representatives. Companies use screening interviews to further decrease the total pool of candidates (i.e., a sub-set of applicants will get screening interviews, a sub-set of people who get screening interviews will get full actual interviews, etc.)


Many students find this method of interviewing to be more difficult than live interviewing due to the lack of opportunity for organic conversation. These types of AI-interviews are especially prominent among core Finance firms and Fortune 500 companies, which are mostly using the HireVue software suite, though some firms have other third-party systems or their own proprietary systems. Effectively, you are recording multiple short videos in response to pre-created questions created by the firm. The software's algorithms then assess your 'performance' (read more below) compared to its ideal answer for each question and produce an overall score and recommendation to the recruiting team.

While some of the intent is to allow companies to screen more candidates, research into these types of AI interviews has shown that they are significantly biased against candidates with various demographic, facial, and vocal features. This research has shown that the training data many AI interview systems use (i.e., the back-end examples of "perfect answers") are optimized for a relatively narrow sliver of ethnic, racial, and gender identities and ability-disability status. Many research and advocacy organizations have noted that AI-interviews assess candidates in terms of their facial- and vocal-similarity to the original engineers of the software, rather than actual performance to the questions. See for example:

The Brookings Institution: Auditing employment algorithms for discrimination
American Bar Association: Employment Law Red Flags in the Use of Artificial Intelligence in Hiring
Center for Democracy & Technology: Algorithm-driven Hiring Tools: Innovative Recruitment or Expedited Disability Discrimination
Council of Europe: Discrimination, Artificial Intelligence, and Algorithmic Decision-Making
MIT Technology Review: Disability rights advocates are worried about discrimination in AI hiring tools
Arkansas Law Review: Bots, Bias and Big Data: Artificial Intelligence, Algorithmic Bias and Disparate Impact Liability in Hiring Practices
Upturn: An Examination of Hiring Algorithms, Equity, and Bias

Several cities and states have begun to pass legislation regulating AI-based interviews (e.g., here and here) Yet, it may be years before these regulations have full practical impact in decreasing bias in current AI interview software–long after you will use them in your internship and early-job search.

Given that, here are a few things you can do to prepare as much as possible for AI-based interviews:

Practice with AI-based interview software: BigInterview is an online tool that you can use with your Georgetown NetID. It allows you to do practice interview recordings, be scored by the software's AI, and receive recommendations to improve your AI-generated score. While its algorithms aren't the exact same as HireVue, you will get a sense of how AI-software is likely to score your speech and facial features. The HireVue software also offers the ability to do practice interviews directly on their platform–but this is more designed to get you used to their controls rather than providing recommendations.
Prepare as you would for an in-person interview: Research the firm, the position, and the industry. Enter the HireVue with a clearly defined reason for wanting to work for the firm in the proposed position.
Read the financial news the week leading up to the interview: Often, several of the firms ask questions about current events in the financial markets, and the AI scores the amount of time it takes you to respond.
Practice positioning your camera as well as your face/eyes in the camera's field-of-view: Many of the AI interview systems use facial assessment in order to score answers. While this has many issues (see above), it generally responds better if your face and eyes are squarely in front of the camera and with a plain background in order to minimize ambient movement.
Practice but don't script answers: You'll want to prepare the main points you want to make for expected behavioral questions (e.g., "Why do you want to work here?", "What are your strengths?", etc.). Yet without actually scripting your answers, which comes across as rigid and will be scored lower. Instead, structure your thoughts using loosely phrased bullet points
If allowed, review the questions beforehand: Some firms set the software to permit you to review the interview question for several minutes before you begin recording your answer.

For some firms, you can request an accommodation in terms of getting a traditional screening call with an actual person rather than being required to use the AI-software. However, this requires you to give the firm a reason that it finds compelling (which recruiters often interpret narrowly) and often will require you to disclose disabilities or other personal information to the firm's recruiters.
If you have questions on this or anything else, I can be reached at nmb44@georgetown.edu

Hoya Saxa,

Nick Bellomy (he/him)
Manager, Employer Relations and Industry Advising
Consulting, Finance, Marketing, Real Estate, and Business
Cawley Career Education Center, Georgetown University
Sophomore Finance Recruiting
Finance, unlike nearly all other sectors in the economy, really requires you to have an in-sector internship prior to applying for a full-time job Senior Year.
You apply and interview during your Sophomore Spring (2022) for internships that will occur the Summer after your Junior Year (2023) to hopefully secure full-time offers to start the Summer after your Senior Year (2024).
Read through the Finance Recruiting Prep Guide and Resource List here; and watch the Finance Recruiting 101 recording here
Website Note
You are currently viewing a shortened version of this newsletter, leaving out the events and job opportunities from that time. To see the full version, click here.
Career Center Resources
Online Resources:
Writing Resumes & Cover Letters
Networking Skills
Interviewing Skills
Industry Resources
What Can I Do with My Georgetown Major?
New drop-in hours for spring semester!
Drop-ins will now be available from 9-10AM Tuesday through Friday, 1-2PM Monday through Friday, and 7-8PM Monday through Thursday every week via georgetown.zoom.us/j/417727789.