Business Newsletter: Events to Prepare for Consulting Recruiting
Posted in Announcements News | Tagged BusinessNewsletter
April 4, 2022 – Business: Upcoming Events, Opportunities, and Resources
Emailed: 04/04/2022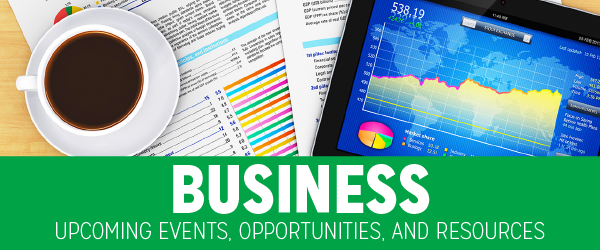 ---
Hi Hoyas,
If you're considering a potential career in consulting, there are several upcoming events to help you prepare for the consulting recruiting season–which generally kicks-off in July/August.
Salary Negotiations 101, sponsored by Georgetown ₵ommon $ense
Register here, Virtual on Tuesday, April 12th from 6pm-7pm
Learn strategies for effectively negotiating compensation in Consulting, Finance, and other for-profit businesses
Consulting Recruiting 101 – Virtual Session and Q&A
Register here, Virtual on Wednesday, April 20th from 6pm-7pm
This session will cover:
the sequencing of a consulting career
types of consulting companies
types of consulting lifestyles
how best to prepare for consulting recruiting
consulting recruiting timelines
Case Interview Prep Workshop, presented by Management Consulted
Register here, Virtual on Friday, April 22nd from 9am-1pm
Jump into a fast-paced introduction to case interviews (including a live walkthrough). You'll work through fast-paced interactive exercises on:
Solving the 5 parts of a case
Case frameworks
A case walkthrough
Case practice plan
Gain access to Management Consulted's digital resources
See more info here.
Also, if you are a student with a disability, The Lime Network is a great resource for networking opportunities and job postings various business sectors, including Finance, Consulting, and Tech. You can sign-up for their newsletter and updates here
If you have questions on this or anything else, I can be reached at nmb44@georgetown.edu
Hoya Saxa,
Nick Bellomy (he/him)
Manager, Employer Relations and Industry Advising
Consulting, Finance, Marketing, Real Estate, and Business
Cawley Career Education Center, Georgetown University

Website Notes
You are currently viewing a shortened version of this newsletter, leaving out the events and job opportunities from that time. To see the full version, click here.
Career Center Resources
Online Resources:
Writing Resumes & Cover Letters
Networking Skills
Interviewing Skills
Industry Resources
What Can I Do with My Georgetown Major?
New drop-in hours for spring semester!
Drop-ins will now be available from 9-10AM Tuesday through Friday, 1-2PM Monday through Friday, and 7-8PM Monday through Thursday every week via georgetown.zoom.us/j/417727789.