Business Newsletter: Internship Recruiting Kicks-Off This Week
Posted in Announcements COVID-19 News | Tagged BusinessNewsletter
January 17, 2022 – Business: Upcoming Events, Opportunities, and Resources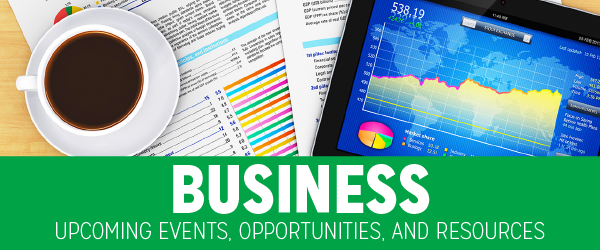 Hi Hoyas,

This week kicks-off Financial Services Recruiting for Sophomores. If you are interested in applying for internships within Asset Management, Equity Research, Investment Banking, Sales & Trading, Commercial Banking, Private Equity, and/or Venture Capital, make sure you attend the Finance Networking Night on January 20th (1/20) and the subsequent firm-specific information session. Scroll down for upcoming Finance recruiting events

If you are a Freshmen or Sophomore interested in the Consulting Sector, several firms have leadership development programs with applications due within the next two months. For Juniors or Seniors looking for an internship/job in Consulting this Summer, many of the niche and boutique consulting firms still have open positions on Handshake. Scroll down for upcoming Consulting info sessions

Many Fortune 500 firms only beginning their internship and leadership-development recruiting now these roles are often open to Sophomores, Juniors, or Seniors and help students build high-value business skills relevant to any sector.
If you have questions on this or anything else, I can be reached at nmb44@georgetown.edu

Hoya Saxa,

Nick Bellomy (he/him)
Manager, Employer Relations and Industry Advising
Consulting, Finance, Marketing, Real Estate, and Business
Cawley Career Education Center, Georgetown University
Sophomore Finance Recruiting
Finance, unlike nearly all other sectors in the economy, really requires you to have an in-sector internship prior to applying for a full-time job Senior Year.
Finance also recruits for internships earlier than any other sector.
You apply and interview during your Sophomore Spring (2022) for internships that will occur the Summer after your Junior Year (2023) to hopefully secure full-time offers to start the Summer after your Senior Year (2024).
Read through the Finance Recruiting Prep Guide and Resource List here.
Website Note
You are currently viewing a shortened version of this newsletter, leaving out the events and job opportunities from that time. To see the full version, click here.
Career Center Resources
Online Resources:
Writing Resumes & Cover Letters
Networking Skills
Interviewing Skills
Industry Resources
What Can I Do with My Georgetown Major?
New drop-in hours for spring semester!
Drop-ins will now be available from 9-10AM Tuesday through Friday, 1-2PM Monday through Friday, and 7-8PM Monday through Thursday every week via georgetown.zoom.us/j/417727789.