Business Newsletter: Preparing for Finance Technical Interviews
Posted in Announcements News | Tagged BusinessNewsletter
February 22, 2022 – Business: Upcoming Events, Opportunities, and Resources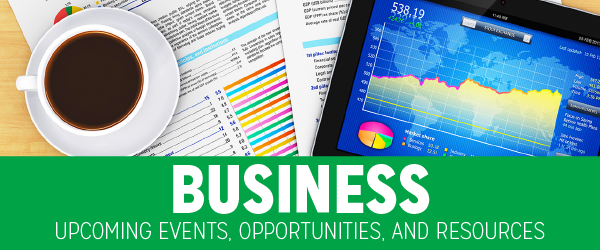 Hi Hoyas,
First, if you are interested in jobs at Start-Ups, I recommend attending the Georgetown Entrepreneurship Start-Up Career Fair on Tues Mar 1, register here
Second, if you are planning to apply for internship opportunities in the Finance sector (particularly at traditional 'core' financial firms such as Banks, Hedge Funds, Financial Advisors, Private Equity firms, or Venture Capital firms) then the financial technical interview will be a key part of the selection process. This usually happens during the "Superday" interview stage, but some firms may also include it in the "screening" interview stage (which are increasingly done with an AI-based software like Hirevue rather than by a real human interview). The finance technical interview is meant to assess your knowledge of–and ability to verbally explain–core financial concepts. Below is an example of the types of questions during a Finance sector technical interview:
Describe how the three financial statements relate to each other
How do you calculate WAAC?
Describe the importance of Beta.
What differentiates a good financial model from a bad financial model?
What does negative working capital mean?
What are the ways to value a company?
How do you record PP&E and why is this important?
How does an inventory write-down affect the three financial statements?
What would need to be true in order for a merger to be both a good business decision and a good financial decision?
Can a company have a negative book equity value?
Why would a company issue equity rather than debt?
How is it possible for a company to show positive net income but go bankrupt?
What is goodwill and how is it assessed?
Each sub-sector and function of the financial services sector may also include unique questions, such as:
Sales & Trading:

Describe the basics of the Black-Scholes Model
If you had $10 million to invest, what would you do with it?
Explain the convexity of an option
What is delta, and how does it change with the underlying's price, volatility, and the passage of time?
Describe how the S&P 500 and Nasdaq have trended over the past 2 years.

Investment Banking:

What is the appropriate discount rate to use in an unlevered DCF analysis?
What is the appropriate numerator for a revenue multiple?
How and why would you lever or unlever Beta?
How can a company raise its stock price?
How would an accretion / dilution model be different for a private seller?
What's an Earnout and why would a buyer offer it to a seller in an M&A deal?
How do you handle options, convertible debt, and other dilutive securities in a merger model?
Walk me through an example of how to calculate expense synergies and revenue synergies.

Asset Management

How would you define a balanced portfolio?
If a central bank says they plan to raise rates in the future, what will happen to the yield curve?
What traits might an undervalued stock exhibit?
Tell me about a stock that you think is undervalued in the S&P500 and why.
What are credit spreads and why do they matter?
Describe how to get to unlevered free cash flow from net income.
The following are some resources to review the answers to the above and to get additional practice technical interview questions:
Finance Interview Prep Websites/Blogs:
• Wallstreetprep.com
• Investopedia.com
• Mergersandinquisitions.com
• Wallstreetoasis.com
• Streetofwalls.com
• Corporatefinanceinstitute.com
• Pillars of Wall Street mobile app (pwsapp.com/)
Finance Interview Practice Books:
• "Heard on the Street" (available here)
• "Investment Banking Workbook" (available here)
• "150 Most Frequently Asked Questions on Quant Interviews"(available here)
• "Financial Modeling For Equity Research" (available here)
Also, if you are a student with a disability, The Lime Network is a great resource for networking opportunities and job postings various business sectors, including Finance, Consulting, and Tech. You can sign-up for their newsletter and updates here (new window)

If you have questions on this or anything else, I can be reached at nmb44@georgetown.edu (new window)

Hoya Saxa,

Nick Bellomy (he/him)
Manager, Employer Relations and Industry Advising
Consulting, Finance, Marketing, Real Estate, and Business
Cawley Career Education Center, Georgetown University

Website Notes
You are currently viewing a shortened version of this newsletter, leaving out the events and job opportunities from that time. To see the full version, click here.
Career Center Resources
Online Resources:
Writing Resumes & Cover Letters
Networking Skills
Interviewing Skills
Industry Resources
What Can I Do with My Georgetown Major?
New drop-in hours for spring semester!
Drop-ins will now be available from 9-10AM Tuesday through Friday, 1-2PM Monday through Friday, and 7-8PM Monday through Thursday every week via georgetown.zoom.us/j/417727789.