Business Newsletter: Recruiting Events & Cover Letter Tips
Posted in Announcements COVID-19 News | Tagged BusinessNewsletter
January 25, 2022 – Business: Upcoming Events, Opportunities, and Resources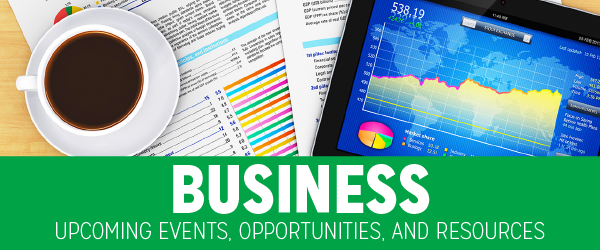 Hi Hoyas,

The early spring recruiting calendar is filling-up with events (see below for details).

Many students have asked me whether they need to submit a Cover Letter if the company says it's optional. The short answer is Yes, always submit a cover letter for an internship/job if you want recruiters to actually consider you for the role. Cover letters are used by recruiters as a gatekeeping function: in general, recruiters disregard applications without cover letters and only consider a resume-only application if very few people applied. If there isn't a clear place to upload a cover letter in an online application, I recommend adding it as the first page of the PDF that also includes your 1-page resume.

This doesn't mean that all recruiters focus on your cover letter. Indeed, many large firms won't even look at your cover letter and instead will go straight to reviewing your resume, but cover letters are used as a gatekeeping mechanism. Submitting a cover letter signals that you are seriously interested in the internship/job at least enough so to slightly customize parts of your standard cover letter (whereas your resume will stay almost identical for all roles within a given sector). That being said, you don't need to completely re-write your cover letter for each application.

See the presentation here for tips on structuring and optimizing your cover letter (and resume) while minimizing the amount of time spent re-writing for each application. You can also see examples of cover letters on the Cawley Center website and on ResumeWorded (sign in using your NetID).
If you have questions on this or anything else, I can be reached at nmb44@georgetown.edu

Hoya Saxa,

Nick Bellomy (he/him)
Manager, Employer Relations and Industry Advising
Consulting, Finance, Marketing, Real Estate, and Business
Cawley Career Education Center, Georgetown University
Sophomore Finance Recruiting
Finance, unlike nearly all other sectors in the economy, really requires you to have an in-sector internship prior to applying for a full-time job Senior Year.
Finance also recruits for internships earlier than any other sector.
You apply and interview during your Sophomore Spring (2022) for internships that will occur the Summer after your Junior Year (2023) to hopefully secure full-time offers to start the Summer after your Senior Year (2024).
Read through the Finance Recruiting Prep Guide and Resource List here.
Website Note
You are currently viewing a shortened version of this newsletter, leaving out the events and job opportunities from that time. To see the full version, click here.
Career Center Resources
Online Resources:
Writing Resumes & Cover Letters
Networking Skills
Interviewing Skills
Industry Resources
What Can I Do with My Georgetown Major?
New drop-in hours for spring semester!
Drop-ins will now be available from 9-10AM Tuesday through Friday, 1-2PM Monday through Friday, and 7-8PM Monday through Thursday every week via georgetown.zoom.us/j/417727789.