Business Newsletter: Summer Updates
Posted in Announcements News | Tagged BusinessNewsletter
August 22, 2022 – Business: Upcoming Events, Opportunities, and Resources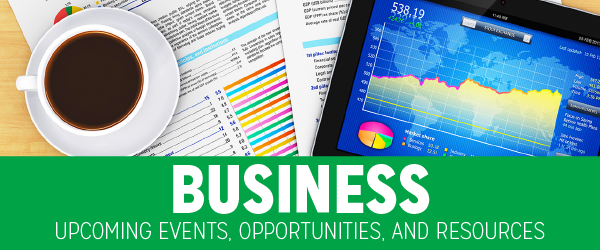 Hey Hoyas!
We are so excited to welcome you back to the Hilltop and to the Cawley Career Education Center! I'm Patrick Denenea, the undergraduate business advisor at Cawley. I'm here to answer any questions you have about finding entry-level careers in the business world.
Let's go over some some basics for engaging with the Cawley Career Center this Fall.
How Does It All Work?
Employers are generally funneled through the Cawley Career Education Center. We host a multitude of employer events, both in-person and virtual. Reading this newsletter is the best way to know who is coming and when, so that you can stay on top of your recruiting game.
In addition to organizing employer events, we are here to support YOU. You can access our services in a variety of ways:
1. Get help with your resume and cover letter help. Starting August 30, we have drop-ins Monday – Friday from 1:00 p.m. – 3:00 p.m. No appointment needed – just stop by the Center on the first floor of Leavey.
2. Meet with a staff member one-on-one. (new window) You can go to Handshake and make an appointment with a staff member. Don't see appointments available? Check on Monday to see what new appointment slots have been added.
3. Log onto Handshake. Handshake is our job, event, and appointment platform. The job section of the platform also gives you the option to set up filters and alerts for jobs that are relevant to you. Make Handshake do the work of searching for you!
4. Register for our Career Fairs. We have three career fairs coming up in September. Check out who's coming, and make a plan for whom to visit:
Still have questions? Not sure where to start? Email us at careercenter@georgetown.edu.
Can't wait to see you around campus!
Hoya Saxa,
Patrick Denenea (he/him)
Manager, Employer Relations and Industry Advising
Cawley Career Education Center, Georgetown University
Email: phd25@georgetown.edu
Website Notes
You are currently viewing a shortened version of this newsletter, leaving out the events and job opportunities from that time. To see the full version, click here.
Companies in various sectors have scheduled info sessions and skill-development workshops over the coming weeks.
For further details, remember to sign-up for the Arts, Media, & Communication; Tech & Analytics; and/or Health & Science newsletters here
Read through the Finance Recruiting Prep Guide and Resource List here; and watch the Finance Recruiting 101 recording here
For upcoming consulting deadlines, please look at the archived full version of this newsletter.

Please note that this is a sampling of jobs and internships with approaching application deadlines. Go to Handshake to see the complete list.
---