Business Newsletter: How to Deal with Coffee Chats
Posted in Announcements News | Tagged BusinessNewsletter
March 21, 2022 – Business: Upcoming Events, Opportunities, and Resources
Emailed: 03/21/2022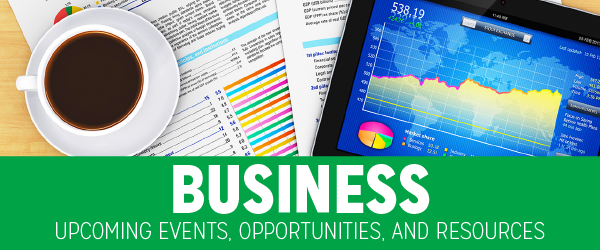 Hi Hoyas,
Participating in Coffee Chats with firm representatives is a key way to learn more about the firm and to increase your chances of proceeding at least to the screening interview stage when you eventually submit an application. Unfortunately, various firms (especially in Finance) are increasingly limiting their available spots in coffee chats and require students to "apply" just to book a coffee chat time. Whether you were selected for a coffee chat time or not is more determined based on the artificial scarcity of time slots offered by the firm, rather than a statement on your viability as an intern or job candidate. So even if you do not get a coffee chat time slot, it is still worthwhile to continue trying to network with the firm and to eventually submit an application if you are interested.
So what makes a Coffee Chat different than a broader group Info Session? What types of questions should you ask?:
Think of the coffee chat as an informal mini-interview where you're able to show your professional personality, interests, and skills to the firm representative while also asking about their background and experiences.
It's helpful to start off the coffee chat with what's referred to as "rapport-building"–effectively small-talk that breaks the ice and let's you begin connecting with the representative, by asking things like:

how their day is going
where they traveled from to get to DC
whether they are from the city originally or from a different city,
mentioning any of your times visiting those cities or your interest in visiting them sometime in the future

This allows you to transition to talking about some of your background and the specific areas of the sector that you're interested in (e.g., energy markets within finance; consulting to automotive companies; etc.). Please NEVER say something like "I'm open to anything" or "I'm still trying to figure out what I'm interested in". Even if both of these are true, it prevents the company representative to put you in a conceptual category (e.g. "the person interested in energy markets", "the person interested in East African markets", etc.) that allows them to triage people to put you in contact with. Instead, select at least one thing you're interested in and use it as a discussion point
Then transitioning into learning about them and their experiences:

what their career path has been thus far
what they've liked and disliked at the company
a project they've felt particularly passionate about

Then talking a bit more about the company in a way that displays your knowledge of the company's recent activities and/or the sector/market:

How has [this recent economic event, e.g., the recent interest rate increase] affected your projects?
I saw that [the company] released [a report, a statement, a strategy] a few weeks back. It seemed really connected to the type of work I'm interested in, can you talk about that a bit more?
What is a typical project for an intern/first-year employee?
How would you say your day-to-day activities change over the first few years at the company?

Before you leave the coffee chat, make sure you thank the representative for chatting with you and ask if you can stay in touch with them, followed by asking whether they have a business card or if there's a good work email address for them
Also, if you are a student with a disability, The Lime Network is a great resource for networking opportunities and job postings various business sectors, including Finance, Consulting, and Tech. You can sign-up for their newsletter and updates here
If you have questions on this or anything else, I can be reached at nmb44@georgetown.edu
Hoya Saxa,
Nick Bellomy (he/him)
Manager, Employer Relations and Industry Advising
Consulting, Finance, Marketing, Real Estate, and Business
Cawley Career Education Center, Georgetown University

Website Notes
You are currently viewing a shortened version of this newsletter, leaving out the events and job opportunities from that time. To see the full version, click here.
Career Center Resources
Online Resources:
Writing Resumes & Cover Letters
Networking Skills
Interviewing Skills
Industry Resources
What Can I Do with My Georgetown Major?
New drop-in hours for spring semester!
Drop-ins will now be available from 9-10AM Tuesday through Friday, 1-2PM Monday through Friday, and 7-8PM Monday through Thursday every week via georgetown.zoom.us/j/417727789.