Business Newsletter: Types of Consulting
Posted in Announcements News | Tagged BusinessNewsletter
February 15, 2022 – Business: Upcoming Events, Opportunities, and Resources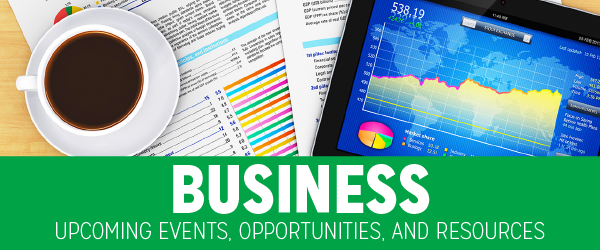 Hi Hoyas,
First, a reminder that if you're interested in Government Consulting or Financial Regulatory work, I highly recommend you attend this Friday's (1/18) Career Fair, you can register here: https://app.joinhandshake.com/edu/career_fairs/29098. Additionally if you are interested in jobs at Start-Ups I recommend attending the Georgetown Entrpreneurship Start-Up Career Fair on Tues Mar 1, register here
Second, various students have asked me what the different types of consulting firms and jobs are. Consultants are Generalists-for-hire/Problem-Solvers-for-hire, and so are often more focused on breadth of experiences and fungible skills, rather than specific, deep expertise.
Within this, though, there are a few different overlapping variables that distinguish different types of consulting. The consulting industry loves using business jargon and buzzwords, so it's often hard to determine which words indicate actual differences versus are just a firm's specific branding/advertising.
Most consulting firms will have what's called a "matrixed organization" with different teams sitting at the intersection of several types of consulting (e.g., Cyber Security Consulting to Health Care Firms). A large, multinational consulting company might have divisions or roles which cover all these different types. A smaller, more boutique consulting company might focus on only a few of these types.
So in thinking about which types of consulting you may be interested in, there are a few factors to think about:
 What Type of Work Lifestyle Do You Want? 
'Travel' Consulting (a.k.a. Commercial Consulting, a.k.a. "Management Consulting", a.k.a. Traditional Consulting)

This is the most common type of consulting in the United States and the most common for serving commercial (a.k.a for-profit) clients.
This is the type of consulting that is most common among the large Big 4 + 1 firms and MBB firms.
You generally do not live in the same city/state in which you work, and so you fly-out every week (i.e., "100% travel") to once a month (i.e., "20% travel") to the city where your client organization is based. The general cycle is: flying out of your home city to your client's city on Sunday night or Monday morning; staying in a hotel with your project team and working at the client's facilities through Thursday; flying back home Thursday night or Friday morning; doing general admin work on Friday; resting at home Saturday and the beginning of Sunday, and then flying out again.
Because projects are relatively short (often from a couple of weeks to 6 months) you'll be flying to various different cities and regions over the course of the year. This means that every once in a while you'll be able to find a project closer to your home-city but this is the exception rather than the rule.
Some purists will say this is the only type of true "Management Consulting", but really this is a term which has come to encompass almost all types of consulting. 
 

'City-/Region-Based' Consulting (a.k.a. 'Non-Travel' Consulting)

This is the most common type of consulting serving Government clients and non-profit clients. It is also more common among small regional-based consulting firms.
You work in the same city/region where you live and go 5-days-a-week either to the company's local office in the city or to the local office of your client. There may be some travel required, but this is often less than once a month (i.e., "less than 20% travel"), but may be for longer periods of time (e.g. trips lasting 2-3 weeks once a quarter).
Total compensation is often less for these roles than for travel consulting, but also often have fewer required work hours per week and less travel stress.
 What Type of Clients Do You Want to Support? 
Commercial Consulting (e.g., Aerospace Consulting, Healthcare Consulting, Sports Management Consulting, Retail Consulting, etc.)

Focus: Advising for-profit companies on how to achieve desired business goals (e.g., increase or maintain market share or profits; how to launch new products; how to restructure organizational structure;  how to prepare to merge with another company; etc.)
Lifestyle: Most commercial consulting projects require 20% to 100% travel
Locations: Broad geographic distribution in the United States and globally. Depending on the sector may be concentrated in specific industry hubs (e.g., Manufacturing Consulting in the Great Lakes Area; Healthcare Consulting in Atlanta, GA, Houston, TX, and Raleigh-Durham, NC; etc.)
Compensation & Hours: Highest compensation and highest required hours (both project hours and hours spent traveling). Many travel consultants use per-diem travel allowance to lower their own yearly personal food expenses.
Project Duration: Projects tend to be short, from 2-weeks to 6 months. Consultants may be supporting multiple projects at once
 

U.S. Federal Government Consulting

Focus: Advising Federal Government agencies on ways to create new programs or improve existing operations, generally do not advise on policy
Lifestyle: More common to be city-/region-based
Locations: Generally is based in the National Capital Region or cities with large military sites (e.g., San Diego, CA; Norfolk, VA; San Antonio, TX; Huntsville, AL; etc.)
Compensation & Hours: Generally has lower compensation and fewer work hours than commercial consulting, since billable client hours are usually pegged to the 40-hour US Government work week.
Project Duration: Projects tend to be longer (6 months-2 years)
Requirements: Often require a 'public trust' background screening or security clearance.
Restrictions: Depending on the firm and project, may only be open to U.S. citizens
 

State and Local Government Consulting

Focus: Advising state or city government agencies on ways to create new programs or improve existing operations, generally do not advise on policy
Lifestyle: May require up to 100% travel depending on company's project/team staffing structure
Locations: Based in state capitals and large metropolitan cities with significant budgets (e.g., New York City, Los Angeles).
Compensation & Hours: Compensation and weekly work hours are frequently higher than U.S. Federal Government consulting but lower than commercial consulting
Project Duration:  Projects tend to be longer (1 year+)
Requirements: Vary on whether additional background checks are required
 

Non-Profit, Advocacy, and International Development Consulting

Focus: Advising foundations, NGOs, communities, and advocacy groups on donor relations; financial management; project planning and implementation; impact quantification; grant proposal writing; etc.
Lifestyle: Percentage of travel dependent on resources of client organization. Tend to be less frequent but longer trips (e.g., once a quarter for 2 weeks)
Locations: Vary widely based on connections to government aid (e.g., DC-based), large-multinational corporations' donations (New York, London-based), and communities
Compensation & Hours: Compensation generally lowest in consulting, but much higher than equivalent roles working directly for non-profits. 
Project Duration: Projects tend to be longer (1 year+)
 

In-House Consulting:

Focus: Advising the company's various internal divisions or specific customers on business strategy and project planning
Lifestyle: Generally city-/region-based with minimal travel
Locations: Often based at the company's national/global headquarters or in larger commercial hubs (Shangai, Singapore, New York, etc.)
Compensation & Hours: Determined in relation to the company's specific sector (Finance, Healthcare, Tech, etc.) rather than to the rest of Consulting sector.
Project Duration: Varies widely
 

Economic/Legal Consulting

Focus: Analyzing and quantifying otherwise less-tangible concepts (e.g., legal damages, environmental impact, price-fixing, etc.) often in support of law firms or clients' legal divisions. 
Lifestyle: Travel generally centers on fact-finding trips rather than regular on-client-site work
Locations: Often based in large governmental and commercial hubs (e.g., DC, Chicago, New York)
Compensation & Hours: Varies widely, though compensation can be higher than commercial consulting in some cases 
Project Duration: Varies widely
 What Type of Issues/Solutions Do You Want to Focus On? 
Large consulting companies may have dozens of different solution areas at varying levels of specificity. Below is a selection of some of the most common types of solutions:
Strategic Consulting (a.k.a. "Management Consulting"): Advising organizations on medium- to long-term strategies (related to products, customer relationships, organizational structure, pricing, etc.). Some purists will say this is the only type of true "Management Consulting".
 
Tech Consulting: Advising organizations on modernization of tech infrastructure and implementation of new systems or software
 
HR & Human Capital Consulting: Advising organizations on staff planning, hiring, training, retention, and culture
 
Data & Analytics Consulting: Analyzing large data sets to help client identify trends/insights and thus optimize operations
 
Cyber Security & Risk Management: Analyzing client's current risk profile (cyber risk, natural disaster risk, crime risk, etc.) and implementing risk management and mitigation measures
 
Due Diligence, Investigations, & Audit: Analyzing client's financial and other data in support of planned merger or acquisition or in anticipation of possible legal proceedings. Often intersects with Accounting
 
Marketing, Advertising, & Customer Relations Consulting: Advising-on or running marketing campaigns for clients' products and projects
 
Systems Engineering and Technical Assistance (SETA): Conductiing technical and administrative functions on behalf of the client. Often referred to as "staff augmentation" or "butts-in-seats" roles
 
Expert Services: Connecting clients with on-call experts with various technological, regulatory, regional, or sectoral expertise
 
Environmental & Sustainability Consulting: Advising clients on meeting government regulations and business goals related to environmental sustainability. A relatively new type of consulting that often intersects with Engineering
Also, if you are a student with a disability, The Lime Network is a great resource for networking opportunities and job postings various business sectors, including Finance, Consulting, and Tech. You can sign-up for their newsletter and updates here
If you have questions on this or anything else, I can be reached at nmb44@georgetown.edu
Hoya Saxa,
Nick Bellomy (he/him)
Manager, Employer Relations and Industry Advising
Consulting, Finance, Marketing, Real Estate, and Business
Cawley Career Education Center, Georgetown University

Website Notes
You are currently viewing a shortened version of this newsletter, leaving out the events and job opportunities from that time. To see the full version, click here.
Career Center Resources
Online Resources:
Writing Resumes & Cover Letters
Networking Skills
Interviewing Skills
Industry Resources
What Can I Do with My Georgetown Major?
New drop-in hours for spring semester!
Drop-ins will now be available from 9-10AM Tuesday through Friday, 1-2PM Monday through Friday, and 7-8PM Monday through Thursday every week via georgetown.zoom.us/j/417727789.