Careers In Government, Education, & Nonprofits
Posted in Announcements News | Tagged Government & Nonprofit Newsletter
November 29, 2022 – Upcoming Events, Opportunities & Resources
From the Advisor:
Yawn! Well, Hoyas, I hope you had a wonderful holiday and were able to get some R&R before the final push to… errrrr… finals. While you are getting back in the swing of things, I did want to make sure to let you know that there are, in fact, quite a few cool opportunities coming your way. 

One main area is on Capital Hill. Now, some of you may have heard we had this thing called midterm elections about a month ago. And while the Senate will remain in Democrat control, the House will be shifting to a Republican majority. And what does that mean for you? Well, yes, policy implications, but more relevant for this newsletter is a lot of job movement and opportunities on the Hill, and in Hill adjacent organizations (think lobbying and advocacy organizations). 

And why is that? Simple! New members of congress staff up, and those members not re-elected, or retiring, find their staffers in need of new jobs. What's more, post-midterm elections the administration also often sees a shift in high level jobs. And while you're probably not in the running for a Secretary, DepSec or Assistant Secretary job (#dasheddreams), it can result in a lot of reorganizing and reshuffling in lower level staff. 

According to the site TraverseJobs.com, "In the past 17 days, 125 Capitol Hill jobs have been posted on Traverse Jobs…Shifts in power and members have trickle down effects well beyond congressional offices themselves. Lobbying and communications at trade associations, government affairs firms, PR firms, think tanks and the like all have some form of realignment in priorities. And that often translates into changing hiring needs. Government affairs posts have increased nearly 30% since the election." What's more is over 250 internships were posted on that same site in the past month. Cool beans, huh? And, did I mention that Cawley has a subscription for you all for TraverseJobs? Check out this site for login information. If you want your own subscription, they also have a special $10 off special (just use code BF2022 at checkout). 

If you want to also learn about some tips for job hunting during a shift in political transitions, I also suggest checking out this presentation by Tom Manatos Jobs. There are a lot of great nuggets here to help you on your search. And, of course, I am also always happy to assist and answer any questions you may have. 

Until next time! 
Peace, 
Beth
Website Note
You are currently viewing a shortened version of this newsletter, leaving out the events and job opportunities from that time. To see the full version, click here.

2023-2024 FAFSA OPEN!
The beginning of the 2023–24 FASFA® cycle was Oct. 1st, 2022. The application is available until June 30, 2024—but funds are limited, so it's a good idea to apply as soon as possible. Students can apply online via fafsa.gov. A completed FASFA form is required to apply for Georgetown University financial aid.
JOIN GEORGETOWN COLLEGE CAREER CONNECT GROUP
The Georgetown College Career Connect serves as a digital space for current Georgetown College of Liberal Arts and Sciences students and alumni to network and engage with one another in a casual atmosphere. Here, students and alumni can talk through career possibilities, identify related concerns, and develop a general strategy for moving forward. This space will also provide students and alumni with resources, promote career-focused events, and highlight key job and internship opportunities for Georgetown College of Liberal Arts & Sciences students. Join today!
Please note that this is a sampling of jobs and internships with approaching application deadlines. Go to Handshake to see the complete list.
Please note that this is a sampling of jobs and internships with approaching application deadlines. Go to Handshake to see the complete list.

Please note that this is a sampling of opportunities with approaching application deadlines. Go to Handshake to see the complete list.
---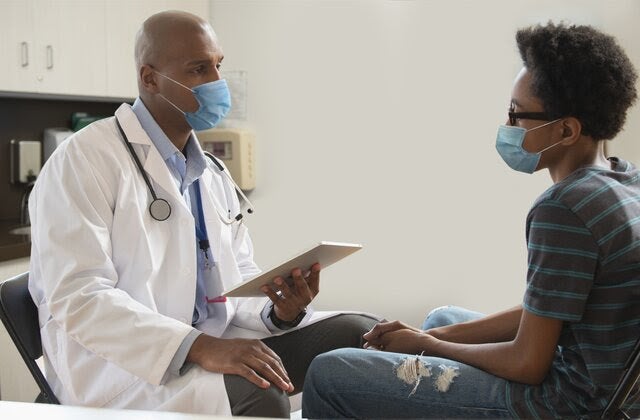 Feds Make Big Funding Push for More Mental Health Clinics
Dennis Thompson – HealthDay News
"The federal government is pumping millions more dollars into an effort to expand the United States' network of community mental health centers."
Read the full article here.

HELPFUL JOB BANKS
Nemnet, a national Diversity Recruitment & Consulting Firm, is committed to assisting schools and organizations in the recruitment and retention of diverse teachers, administrators and coaches. Learn more HERE.
Popular Government Contractors
Interested in working in the federal space, but not directly for Uncle Sam? Check out this list of popular federal government contractors, and the agencies with whom they work.
Looking for a new job in the House of Representatives?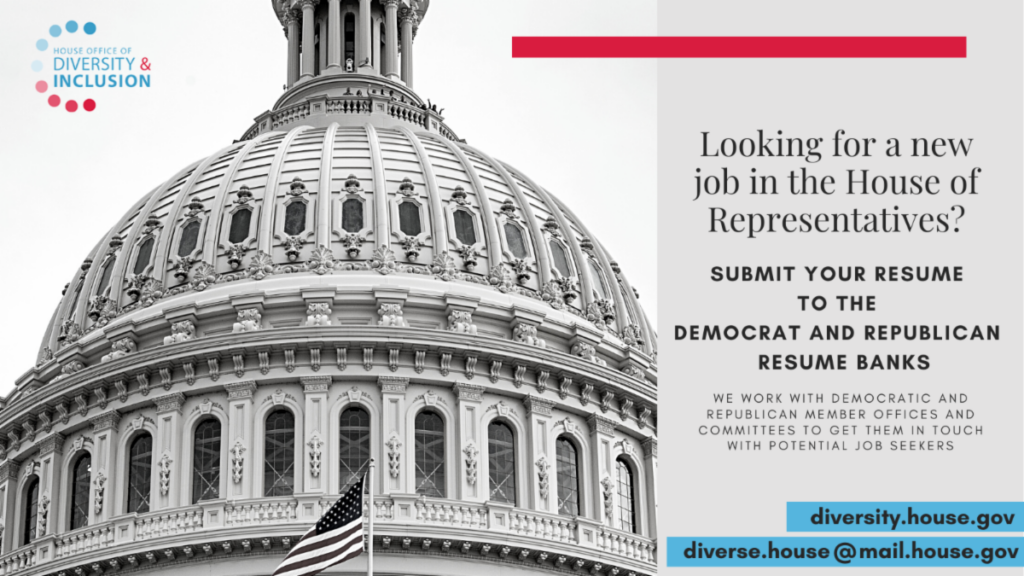 The House is not a single employing entity, but rather it consists of several hundred individual employing offices, which are always hiring, and are looking for your resume! You can submit your resumes below:
Republican offices: housegopjobs.com
Democrat offices: https://www.majorityleader.gov/jobs
U.S. House of Representatives Resume Bank
Looking for an easy way to explore all the internships offered at the House of Representatives? The House Resume Bank provides job seekers with a simple way to submit their resumes for jobs in House offices in Washington, D.C. and across the nation's congressional districts.
GU POLITICS OFFICE HOURS
Sign up for Office Hours with a Georgetown University Politics Fellow. This years Fellows are Karoun Demirjian, Katie Harbath, Xochitl Hinojosa, Alex Lundry (MPP'04), Terry McAuliffe (L'84), and Mary Elizabeth Taylor. Follow this link for more information.
Industry Advisor:
Beth Schill
elizabeth.schill@georgetown.edu
twitter.com/hirehoyas_bethS
linkedin.com/in/elizabeth-schill-81a1765/
Drop-In Appointments:
Drop-ins are in person Monday through Friday from 1pm – 3pm.
Resources:
Writing Resumes & Cover Letters
Networking Skills
Interviewing Skills
What Can I Do with My Georgetown Major?
One on one Appointments:
Appointments are available via Handshake. Click 'Career Center,' then 'Schedule Appointment,' then 'Industry Advising,' then 'Government, Nonprofit, and Education'. [If you do not see appointment availability, please check back the following Monday or email careercenter@georgetown.edu.]