Careers In Government, Education, & Nonprofits
Posted in Announcements News | Tagged Government & Nonprofit Newsletter
December 13, 2022 – Upcoming Events, Opportunities & Resources
From the Advisor:
Hello Hoyas! And Merry Christmas, Happy Hanukkah, Happy Kwanzaa. May the blessings of this season come to each of you and yours. I hope you take this time to get some much-needed rest and relaxation. If you do want to explore the world of careers on your break (or if your parents are bugging you about jobs/ internships), please feel free to do any/all/none of the following:
Rest. Seriously. Please take a good few days to just rest, relax and sleep. Especially with all the colds/flus and whatnot that have been going about, the best thing for your career is to take the time to refresh and renew your body.
Save the date. We have a number of fun activities coming up in the spring, so put these on your calendars:
                1, Jumpstart January: January 4-11, 2023. 
                2. Government, Education & Nonprofit Career Fair | February 17 | 10am – 3pm EST | Online 
                3. Hoyas for Others Networking Night | Tuesday, March 21 | 6pm – 7:30pm | HFSC Social Room 
Research. The break is a great time to start to put together a list of potential employers/internships. Look for employers on Handshake, and be sure to mark them as a 'Favorite' employer. Doing so ensures you get emails whenever they post new positions, or come to an event on campus. Also follow potential employers on social media so you are aware of what's going on and issues they are facing as an organization. Need help organizing your research? Check out this template!
Network. Use this time to reach out to your local alumni network. Use your local alumni group, or Hoya Gateway to see who may be nearby and see if folks are up for coffee. 
Have fun. Relax. Do nothing. An underrated and under-used way to look at careers. But after being 'on' for so long, learning the art of rest and relaxation can help you better focus when you get back to school.
And with that, I wish you all a blessed holiday season and a happy, healthy and prosperous New Year!
Beth
Website Note
You are currently viewing a shortened version of this newsletter, leaving out the events and job opportunities from that time. To see the full version, click here.

2023-2024 FAFSA OPEN!
The beginning of the 2023–24 FASFA® cycle was Oct. 1st, 2022. The application is available until June 30, 2024—but funds are limited, so it's a good idea to apply as soon as possible. Students can apply online via fafsa.gov. A completed FASFA form is required to apply for Georgetown University financial aid.
JOIN GEORGETOWN COLLEGE CAREER CONNECT GROUP
The Georgetown College Career Connect serves as a digital space for current Georgetown College of Liberal Arts and Sciences students and alumni to network and engage with one another in a casual atmosphere. Here, students and alumni can talk through career possibilities, identify related concerns, and develop a general strategy for moving forward. This space will also provide students and alumni with resources, promote career-focused events, and highlight key job and internship opportunities for Georgetown College of Liberal Arts & Sciences students. Join today!
Please note that this is a sampling of jobs and internships with approaching application deadlines. Go to Handshake to see the complete list.
Please note that this is a sampling of jobs and internships with approaching application deadlines. Go to Handshake to see the complete list.

Please note that this is a sampling of opportunities with approaching application deadlines. Go to Handshake to see the complete list.
---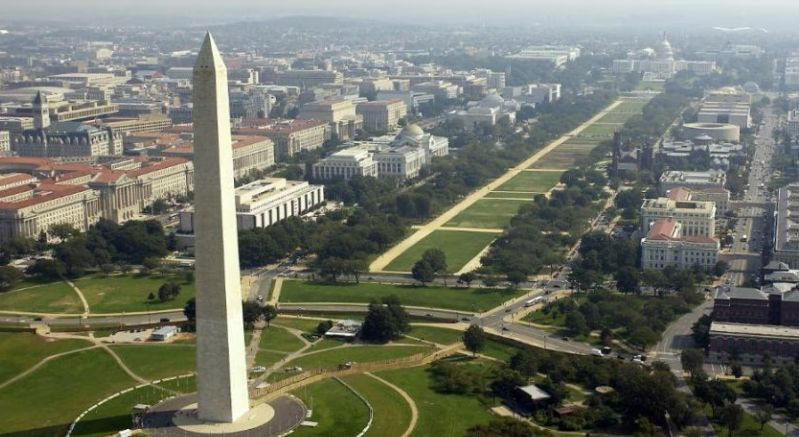 Ten Commandments of DC
Ronald Marks – The Hill
"After four decades in D.C., I often find myself in the position of advising young people. Sometimes they wish to come here. Sometimes they want to be a spy. Sometimes they want to work on the Hill."
Read the full article here.

HELPFUL JOB BANKS
Nemnet, a national Diversity Recruitment & Consulting Firm, is committed to assisting schools and organizations in the recruitment and retention of diverse teachers, administrators and coaches. Learn more HERE.
Popular Government Contractors
Interested in working in the federal space, but not directly for Uncle Sam? Check out this list of popular federal government contractors, and the agencies with whom they work.
Looking for a new job in the House of Representatives?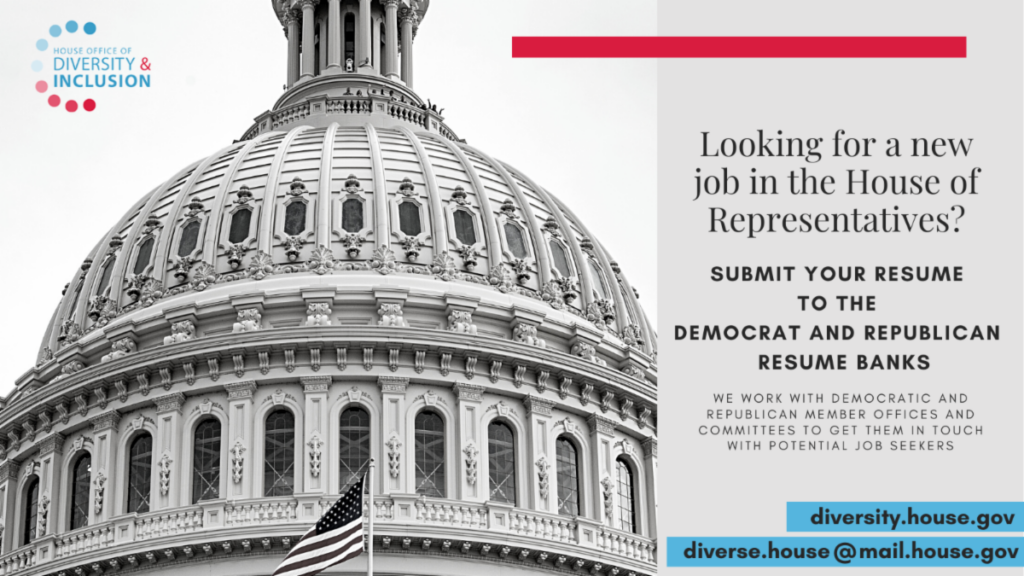 The House is not a single employing entity, but rather it consists of several hundred individual employing offices, which are always hiring, and are looking for your resume! You can submit your resumes below:
Republican offices: housegopjobs.com
Democrat offices: https://www.majorityleader.gov/jobs
U.S. House of Representatives Resume Bank
Looking for an easy way to explore all the internships offered at the House of Representatives? The House Resume Bank provides job seekers with a simple way to submit their resumes for jobs in House offices in Washington, D.C. and across the nation's congressional districts.
GU POLITICS OFFICE HOURS
Sign up for Office Hours with a Georgetown University Politics Fellow. This years Fellows are Karoun Demirjian, Katie Harbath, Xochitl Hinojosa, Alex Lundry (MPP'04), Terry McAuliffe (L'84), and Mary Elizabeth Taylor. Follow this link for more information.
Industry Advisor:
Beth Schill
elizabeth.schill@georgetown.edu
twitter.com/hirehoyas_bethS
linkedin.com/in/elizabeth-schill-81a1765/
Drop-In Appointments:
Drop-ins are in person Monday through Friday from 1pm – 3pm.
Resources:
Writing Resumes & Cover Letters
Networking Skills
Interviewing Skills
What Can I Do with My Georgetown Major?
One on one Appointments:
Appointments are available via Handshake. Click 'Career Center,' then 'Schedule Appointment,' then 'Industry Advising,' then 'Government, Nonprofit, and Education'. [If you do not see appointment availability, please check back the following Monday or email careercenter@georgetown.edu.]