Careers In Government, Education, & Nonprofits
Posted in Announcements News | Tagged Government & Nonprofit Newsletter
February 14, 2023 – Upcoming Events, Opportunities & Resources
Dear Hoyas,

Exhausted. Sleep-deprived. Saddened at the latest national tragedy out East Lansing. Stressed to the max. Sound like you? Yeah, I'm feeling it, too. As a native Michigander, I'm just sad today, and angry, and exhausted (not midterms, for me, but a teething baby). So what to do, eh?


Well, it is Valentine's Day and if I'm honest when I was in college, today was a total bummer of a day (with the exception that one of my besties' birthdays is also today). We often focus very easily on what others have and value our worth on having the love or acceptance or admiration of others. This Valentine's Day, I challenge you to look at the most important relationship you will ever be in – the one with yourself. The truth is that you are NOT defined by your failures. The C on a midterm. The internships you didn't get. The broken hearts. The missed points or shots in a game. The job you got fired from… It is so easy at a school like Georgetown to feel like everyone else has it together, and that it can be hard to feel like you belong when all you see are others' successes and not their failures (and trust me, they are there for all of us).

But… You. Matter. I will say that again. You matter and you are loved. You are unique, and I am constantly amazed by the wonderful minds and hearts that I have the privilege to accompany here at Georgetown. So today, go ahead and give yourself a hug. Do a little something just for you. Buy a fancy latte. Blast that favorite song and dance around your dorm room. Call a loved one who you miss. Go for a walk (seriously the weather outside is amazing and would lighten anyone's mood). Smile at someone. Oh and I would be remiss if I didn't tell you to register for the upcoming Government, Education & Nonprofit Career Fair. *wink, wink*

Then, once you've done something to take care of yourself and honor yourself, then come make an appointment to see us. An internship, or a job, or a career is only one part of ourselves. We are a beautiful and complex creation of so much more. Last, I'll leave you with this quote which one of my parents sent to me when I was an undergrad. I often return to it, and I hope it will be helpful for you, too:

"May today there be peace within. May you trust God that you are exactly where you are meant to be. May you not forget the infinite possibilities that are born of faith. May you use those gifts that you have received, and pass on the love that has been given to you. May you be content knowing you are a child of God. Let this presence settle into your bones, and allow your soul the freedom to sing, dance, praise and love. It is there for each and every one of us. – St. Therese"
Peace,
Beth
Website Note
You are currently viewing a shortened version of this newsletter, leaving out the events and job opportunities from that time. To see the full version, click here.

HOW TO FUND YOUR SUMMER
Tons of summer jobs, which include SUMMER HOUSING and pay, are accepting applications now! Check out available funding sources on the master document here.
Funding Your Summer Info Session – RSVP here.
When: Tuesday, Feb 7th at 5:30pm.
Where: https://georgetown.zoom.us/j/99910024271
What: We'll have reps from Housing, Financial Aid, Student Affairs, and more!, talking about how to find summer funding opps.
GU POLITICS FELLOWS OFFICE HOURS
Interested in a 1-on-1 conversation with a GU Politics Fellow? Follow this link to see this week's schedule for Fellow Office Hours. Office hours will be held in the GU Politics office (Healy G-18) unless stated otherwise.Office hours are only open to Georgetown University community members and fill up quickly. Be sure to schedule your session now!
JOIN GEORGETOWN COLLEGE CAREER CONNECT GROUP
The Georgetown College Career Connect serves as a digital space for current Georgetown College of Liberal Arts and Sciences students and alumni to network and engage with one another in a casual atmosphere. Here, students and alumni can talk through career possibilities, identify related concerns, and develop a general strategy for moving forward. This space will also provide students and alumni with resources, promote career-focused events, and highlight key job and internship opportunities for Georgetown College of Liberal Arts & Sciences students. Join today!
Please note that this is a sampling of jobs and internships with approaching application deadlines. Go to Handshake to see the complete list.
Please note that this is a sampling of jobs and internships with approaching application deadlines. Go to Handshake to see the complete list.

Please note that this is a sampling of opportunities with approaching application deadlines. Go to Handshake to see the complete list.
---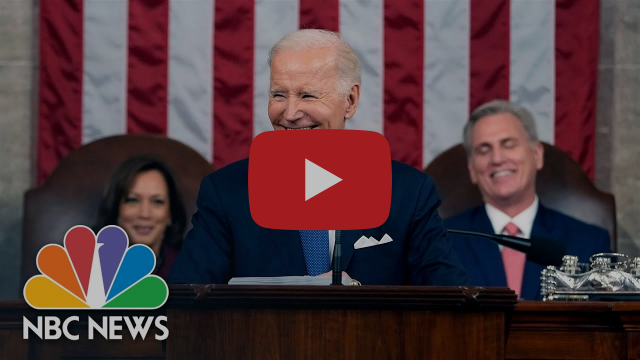 Biden's State of the Union Highlights
Watch highlights from President Biden's 2023 State of the Union address where he discussed issues the nation is facing including economic progress, Covid-19 response efforts, police reform, international relations and gun control.

HELPFUL JOB BANKS
Nemnet, a national Diversity Recruitment & Consulting Firm, is committed to assisting schools and organizations in the recruitment and retention of diverse teachers, administrators and coaches. Learn more HERE.
Popular Government Contractors
Interested in working in the federal space, but not directly for Uncle Sam? Check out this list of popular federal government contractors, and the agencies with whom they work.
Looking for a new job in the House of Representatives?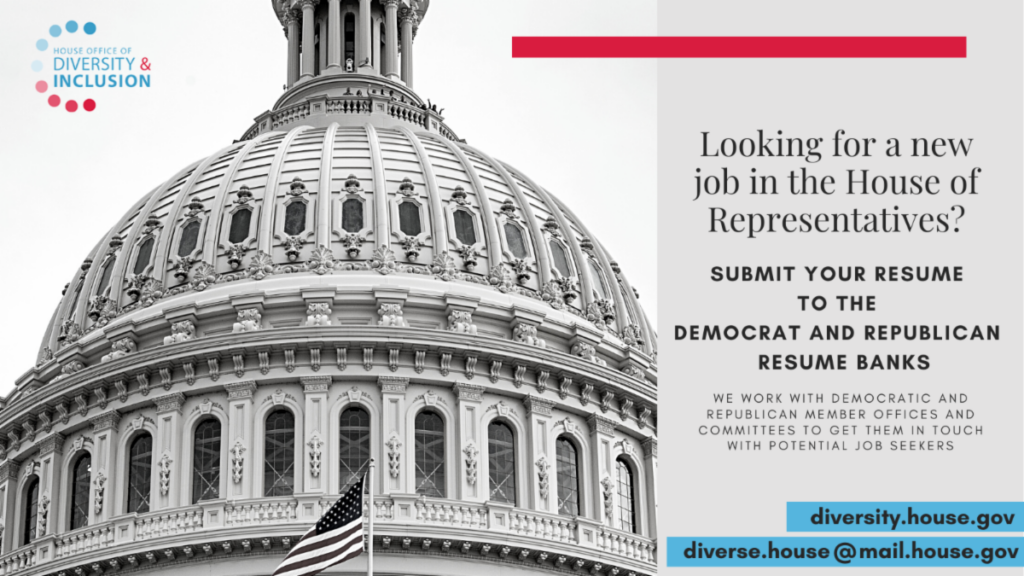 The House is not a single employing entity, but rather it consists of several hundred individual employing offices, which are always hiring, and are looking for your resume! You can submit your resumes below:
Republican offices: housegopjobs.com
Democrat offices: https://www.majorityleader.gov/jobs
U.S. House of Representatives Resume Bank
Looking for an easy way to explore all the internships offered at the House of Representatives? The House Resume Bank provides job seekers with a simple way to submit their resumes for jobs in House offices in Washington, D.C. and across the nation's congressional districts.
GU POLITICS OFFICE HOURS
Sign up for Office Hours with a Georgetown University Politics Fellow. This years Fellows are Karoun Demirjian, Katie Harbath, Xochitl Hinojosa, Alex Lundry (MPP'04), Terry McAuliffe (L'84), and Mary Elizabeth Taylor. Follow this link for more information.
Industry Advisor:
Beth Schill
elizabeth.schill@georgetown.edu
twitter.com/hirehoyas_bethS
linkedin.com/in/elizabeth-schill-81a1765/
Drop-In Appointments:
Drop-ins are in person Monday through Friday from 1pm – 3pm.
Resources:
Writing Resumes & Cover Letters
Networking Skills
Interviewing Skills
What Can I Do with My Georgetown Major?
One on one Appointments:
Appointments are available via Handshake. Click 'Career Center,' then 'Schedule Appointment,' then 'Industry Advising,' then 'Government, Nonprofit, and Education'. [If you do not see appointment availability, please check back the following Monday or email careercenter@georgetown.edu.]