Creative Fields: Upcoming Events, Opportunities, and Resources
Posted in Announcements COVID-19 News | Tagged COVID-19, Creative Fields Newsletter
March 19, 2020
From Jacki Banks, Arts, Media & Communication Advisor:
I think we all can safely say none of us expected this.
I can't imagine how stressful this is for all of you, especially our seniors, who are finishing four years of hard work in a very unexpected way.
After you have taken care of all your on-campus obligations, specifically, moving out of the dorms and coordinating your academic coursework, know that we are here. I'm here. Our website details the various ways you can still interact with us – albeit virtually. It might even give you a laugh to see our families living their best lives in the background. Remember this clip?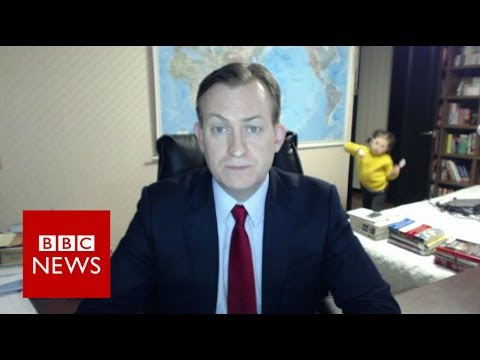 I know. Always good for a chuckle.
Laughter aside, I know you will (eventually) turn your attention back to career. Seniors, you might very well be at this point now. Check out this advice for managing our new virtual landscape:
Build new relationships and maintain existing ones. Networking and informational interviewing are more crucial than ever before. Check out our website (new window)for more details.
Learn to love the virtual interview. Okay, maybe not "love." Let's just say "get really comfortable." One of our colleagues at the SFS Graduate Career Center, Moira Todd, wrote this great piece on the Five Senses Approach to the Virtual Interview (new window)
Take charge of your online presence. Senior Forbes contributor, Jack Kelly, recommends "build[ing] a social media presence that serves as a marketing tool." Refine your LinkedIn profile; build your Handshake profile and connect with people and companies on those platforms.
Last – but most definitely not least – get up from the computer from time to time. Move. Reflect. Laugh. And reach out when you need us.
Take care, Jacki
Upcoming Events
ZOOM! with the Career Center
The Career Center will be hosting Zoom meetings on Mar. 20, from 12-1PM to support students as we all transition to engaging with one another primarily over online platforms. Come with any and all of your career questions. We are here for you!
The links below will take you directly to the virtual conference room.
First Years/Sophomores Q&A (new window)
Juniors Q&A (new window)
Seniors Q&A (new window)
The New York Foundation for the Arts (new window)(NYFA) is pleased to announce its online workshops, part of our Online Learning Initiative (new window) that provides professional development workshops to artists and creatives nationally and internationally through a webinar platform.
NYFA Online Learning: Realistic Budgets for Artists: Breaking down Project ideas for Fundraising Opportunities | Register HERE (new window)
Learn to write a budget requires a skill set most creative people overlook when developing their practice. Accounting for your time, your materials and project needs are an invaluable way to make your practice more successful. In this workshop, participants will learn how to assign value to their time, clearly allocate and spend money on a project, and take away tips about how to best structure budgets for project and funding opportunities.
This workshop is geared towards individual artists, both visual and performing who have a project in mind and are seeking funding. Anne and Gabriella will investigate two types of project ideas mapping out the budget with participants.

NYFA Online Learning: Film Pitches and Grant Applications: What Funders Really Want to Know, and Why. | Register HERE (new window)
Your letters of introduction and grant applications do more than just describe what your project is and who you are. They are a window into your skills, the viability of your project, and your professional and personal profile. We are going to talk about all of this, and some of the important factors that will govern your success, in Film Pitches and Applications: What Funders Really Want to Know and Why. Regardless of whether your project is nonprofit or for-profit in nature many of the same things are important to both, and they can help establish a sustainable career as well.
This webinar provides an overview for early and mid-career filmmakers and media artists wishing to improve their fundraising skills.

Lunch Doodles with Mo Willems (new window) | Kennedy Center Education Artist-in-Residence at Home
Mo Willems invites YOU into his studio every day for his lunch doodle. Learners worldwide can draw, doodle and explore new ways of writing by visiting Mo's studio virtually once a day for the next few weeks. Grab some paper and pencils, pens, or crayons and join Mo to explore ways of writing and making together.
New episodes will be posted each weekday at 1 p.m. ET and then remain online to be streamed afterwards.  Check back each weekday for new lunch doodles!
Politics & Prose Live!
The threat of COVID-19 has meant the end, for now, of in-person author talks at Politics and Prose, along with many other public gatherings. But this doesn't mean our bookstore's longstanding mission as a community hub and forum for discussion needs to cease. We're going to try another way to keep the conversation going between authors and readers and reinforce our bonds as a community. 
Starting today with Michael Signer, you'll be able to watch P&P author talks live from your own house. While the rest of our March schedule of in-store events has been cancelled, we now plan to stream a number of author appearances online using the platform Crowdcast. These virtual events will follow the same format as the in-store ones did—that is, the author will speak first, then take questions from those watching. One benefit of this internet set-up is that you won't have to be in the D.C. area to participate. Anyone with access to the internet will be able to join in.
Here are the initial scheduled programs:
• March 17 at 7 p.m. (new window): Michael Signer discussing Cry Havoc: Charlottesville and American Democracy Under Siege; [RECORDED]
• March 18 at 7 p.m. (new window): Jessi Jezewska Stevens in conversation with Emily Mitchell discussing The Exhibition of Persephone Q; [RECORDED]
• March 19 at 7 p.m. (new window): Jesse Wegman in conversation with Adam Liptak discussing Let the People Pick the President: The Case for Abolishing the Electoral College
Please keep checking the events calendar on P&P's website for information about additional webcasts, and we'll do our best to provide updates in our weekly email newsletter. To watch, you'll need only an internet connection and the event link. For more information on getting started, click here: https://www.politics-prose.com/politics-and-prose-live-faqs (new window)
Women in Marketing Series | Register
In honor of Women's History Month, please join Marketo for a Coffee Break series highlighting female leaders who have made a significant impact on the marketing community. In 10 minutes, each speaker will discuss her area expertise and provide advice to aspiring marketers. Make your next 10-minute coffee break a productive one.
Monday, March 23 – Cait Lamberton
Tuesday, March 24 – Rebecca W. Hamilton
Wednesday, March 25 – Audrey Melofchik
Thursday, March 26 – Kim Feil
Friday, March 27 – Marissa Lyman
Jobs & Internships
The following opportunities can be found on Handshake. Indeed, Idealist, LinkedIn and company websites are also excellent resources. Do not limit your search! And check out Hoya Gateway for networking opportunities with Georgetown alums! The Glimmerglass Festival (new window)
Scenic Design Intern
Expires Mar. 20 at 5:55PM
Assist scenic designers during technical rehearsal process with notes, research and drafting. Also assist in prop or paint shop as needed. Requires attention to detail and the ability to work as part of a collaborative team. Photoshop skills are desirable. Portfolio required.
The Glimmerglass Festival is a professional, non-profit opera and musical theater company that presents four new productions in rotation every July and August. The company's Alice Busch Opera Theater is set on Otsego Lake in Cooperstown, New York, and has been home to more than 100 productions, many of which have been world premieres. Mainstage performances are supplemented by special concerts, public master classes, a children's opera, a discussion series and many free events, including question-and-answer sessions with the casts and backstage tours. In 2020 the company will present The Sound of Music, Don Giovanni, Wagner's Die Feen, and Handel's Rinaldo.
The Glimmerglass Festival offers summer internships in production, administration and artistic administration. Every internship provides a unique combination of practical experience and educational programs designed to further the professional growth of each participant.
Applicants must be current students, and should demonstrate some relevant experience through their academic studies or prior work. Interns work directly with noted professionals under the guidance of supervisors and staff from many of the best theaters, opera companies and schools in the nation. Interns are engaged for a period of 7 – 18 weeks, with some positions beginning as early as April. Each intern receives an untaxed meal allowance of $250 per week and free housing.
Narrative Strategies (new window)
Internship
Expires Mar. 20 at 8PM
Narrative Strategies seeks a paid intern in their Washington, DC offices, located at 1401 H Street NW. Responsibilities include compiling press clips; building press lists; pitching reporters and producers; assisting with press events; writing press releases, talking points and memos; conducting research and assisting the team with the day-to-day operations of a very active office. Applicants must work well under deadlines, have excellent written and oral communications skills, as well as a desire to learn. Previous experience in politics and public relations are not required, but candidates should have a general understanding of the governmental process and an interest in communications. Start date/end date are flexible.
Dallas Museum of Art (new window)
2020-2021 McDermott Internships
Expires Mar. 21 at 12:55AM
Applications for the 2020–2021 McDermott Internship Program are open through March 20, 2020. Applications will only be accepted through the Dallas Museum of Art's online job portal. View individual applications and descriptions for each position there (new window).
Each year the Dallas Museum of Art offers nine paid internship positions divided among the Museum's Education, Curatorial, and Design and Interpretation Departments. McDermott Internships are open to individuals who have completed undergraduate or graduate degrees prior to the program's start date and are interested in exploring museum careers.
In addition to their daily Museum duties that comprise a full time 35-hour work week, McDermott Interns are also able to explore Dallas' rich cultural scene through performances, museum visits, and collection tours arranged by the Museum. Interns are also allowed to request $500 toward qualified professional development to be completed during their tenure.
Application Requirements: completed online application, personal statement, résumé or CV, transcripts, and three letters of recommendation (new window) (submitted by your recommenders); writing sample required for some positions
Due: March 20, 2020
Openings: 9 paid intern positions divided among Education, Curatorial, and Design and Interpretation Departments
Dates: August 31, 2020–May 21, 2021 for most positions
Compensation: Approximately $18,000–$23,000 (hourly rate of $13.50)Sinclair Broadcast Group, Inc. (new window)
Social Media Specialist
Expires Mar. 21 at 2:29PM
At Sinclair Broadcast Group, our mission is to connect people with content everywhere – and a core part of this mission involves social media. To help fulfill this mission, we're seeking a sharp and highly motivated Social Media Specialist to join our growing corporate social media team. The Social Media Specialist's primary responsibility is to work directly with our local stations to define and enhance their social media strategy. They will be tasked with reviewing the wins and opportunities of our stations' social media presences with an in-service approach. Ideal candidates will be able to analyze and understand social media content anecdotally, and analytically, to help stations and on-air talent enhance content decisions through collaboration.
Responsibilities:
– Work directly with stations by delivering consultations, evaluations, recommendations, and trainings on social media platforms and tools – in a minimum of one monthly report and conference call with the stations the Specialist is assigned to, or ad-hoc as needed.
– Track and report social media analytics for stations and prepare reports for stations and other internal stakeholders as needed. This includes analyzing market competition and trends.
– Serve as a social media expert, staying on top of current social media trends to ensure our stations content efforts are cutting-edge.
– Represent Sinclair by conducting station visits and attending conferences as assigned.
– Other duties as assigned.
Required Qualifications:
– 2-3 years of experience in social media strategy for a media organization or brand (direct newsroom experience highly preferred)
– Ability to spot trends in social media and prepare to evolve our strategies accordingly.
– Knowledge of social media advertising campaigns and tools (i.e. Facebook Ad Manager).
– Knowledge of social media analytics platforms (i.e. CrowdTangle, Social News Desk, Facebook Insights)
– Self-starter capable of working independently and exercising sound judgment.
– Detail-oriented with strong project management, organization, and time management skills.
– A passion for teamwork and customer service.
Other Requirements
– 5-10% Overnight Travel
– Occasional night and weekend work may be needed
Al Jazeera International (new window)
Internship
Expires July 25 at 5PM
The Programming internship has been designed to provide entry-level experience to students enrolled in a college or university academic internship course. Successful candidates are expected to spend three month of their internship with one of Al Jazeera English's programs. Please note that familiarity with Al Jazeera English's mission and the programs hosting interns for both the summer and fall of 2020 is essential: The Stream and Fault Lines.
Al Jazeera is seeking focused, self-motivated individuals with demonstrated knowledge of journalistic practice, social media, and geopolitical issues. Successful candidates come from various academic backgrounds including:
· Journalism, English, documentary film, media studies
· International affairs and political sciences
· Various area-studies programs that complement Al Jazeera's programs
Successful candidates possess the following characteristics (these may vary slightly between programs):
· Demonstrated proficiency in journalistic research and reporting
· Demonstrated knowledge of international affairs
· Demonstrated interest in investigative journalism
· Excellent written and verbal communication skills
· Ability to work independently and on deadline
· Proficiency in social media and ability to write for the web

Interns will be assigned to Fault Lines or The Stream, based on their qualifications. Both programs (new window) are available for viewing on-line.
Article of the Week
Photo credit: Kathy Willens/AP
Musicians Were Depending On Those Jazz Nights And Senior Living Gigs
N (new window)PR (new window)
At first, the cancellations came in a trickle.
A performance of the Mozart Requiem in Washington, D.C., Bach's St. Matthew Passion in Seattle. Local jazz nights in New York City.
Then, almost at once, it seemed like the entire March calendars of musicians across the country were wiped clean. Within hours Wednesday, thousands of dollars in expected income vanished.
Melinda Gates' Books of Her Life
Books of Your Life With Elizabeth (new window)
Goodreads co-founder Elizabeth Khuri Chandler talks to billionaire philanthropist Melinda Gates about her new book The Moment of Lift and about the books that have shaped her life. Melinda talks about her spiritual journey, the common frustrations she works to overcome, and being willing to show your vulnerabilities as a leader. And she's sounding the alarm about the risks of women being left out of the process of developing AI technologies. As the co-chair of the Bill and Melinda Gates Foundation she's had a hand in saving millions of lives, through education, health, and vaccination programs.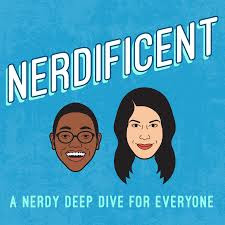 Episode 94: Star Wars – Fashion
Welcome back to another edition of Nerdificent and another chapter in our series on Star Wars! This week Dani and Ify are joined by Wendy Lee Szany and Teno Stark to discuss the iconic outfits, uniforms, and armor that decorate and protect the characters of the Star Wars universe. Learn about the legendary hands that crafted the instantly recognizable looks of this Space Western right here on Nerdificent!
Career Center Resources
Industry Advisor: Jacki Banks
jlb49@georgetown.edu (new window)
Online Resources:
Writing Resumes & Cover Letters (new window)
Networking Skills (new window)
Interviewing Skills (new window)
Industry Resources (new window)
What can I do with my major? (new window)
Industry Advising Appointments:
Visit Handshake (new window) to schedule an appointment with your industry advisor.
Drop-ins (Monday-Friday, 1-3 p.m.)
The quickest way to meet with a career center staff member and ask questions that can be answered in less than 15 minutes. No need to sign up in advance, just stop by the Career Center.