Health & Science: Upcoming Events, Opportunities & Resources
Posted in Announcements COVID-19 News | Tagged COVID-19, Health and Science Newsletter
March 25, 2020
Letter from the advisor: Your Summer Plans
I wouldn't say the phrase "no news is good news" exactly works right now amidst the COVID-19 crisis, but as of yet, most employers in the health and science industries are not suspending internships or full-time jobs so there's no need to assume the worst right now. For example, I spoke to a recruiter with National Institutes of Health who stated they are posting positions as planned (see below). Of course, this is not to say that things may not change. Many students we are speaking with are starting to consider a plan B in case their original summer or postgraduate hopes do not come to fruition. This certainly makes sense and you may want to consider doing the same in the coming weeks.
But again, the positive news is that healthcare providers and biopharma companies seeking a cure for all diseases, not just COVID-19, are in need of workers. And given the healthcare and biotech demands, don't forget about telemedicine companies, such as the growing tech firm offering an online pediatric therapy platform, Enable My Child (new window). To learn more about job market predictions, read Forbes Magazine's article, The Coronavirus Effect: Here are the Jobs That Will Be Added And Lost (new window). Glassdoor also shares specific companies (mostly in healthcare and tech) eager to hire (new window)in this economy.
As mentioned in my previous newsletter, as of now, 90% of employers still plan to continue hiring summer interns, according to NACE. While I desperately hope this doesn't change, my next hope is that many of these employers will be willing to hire interns and FT employees to work remotely. Don't discount this alternative in your job search!
In the meantime, Cawley will continue to keep you updated on the job market and support you in thinking about your options including a potential plan B. To receive the latest updates from Cawley, you can visit this page. (new window) If you're a senior, we're also offering one-on-one support in solidifying (or changing!) your post-graduation plans – just fill in this form (new window) and you'll be contacted by a Cawley staff member in the next 24-48 hours.
Take care of yourself in the meantime, please. Pretty. Please.
Upcoming Events
Alumni Coffee Chat: Epidemiologist (Data Analyst) at National Association of State Mental Health Program Directors
Mar 25 | 6:00PM – 7:00PM EDT | Zoom | RSVP (new window)
Huiqi (Vicky) Zhuang graduated with an MS in Biostatistics in 2016 and earned a BS in Nutrition and Food Science from the University of Maryland, College Park in 2014. Currently, she works as an Epidemiologist (Data Analyst) in the National Association of State Mental Health Program Directors Research Institute, Inc. (NRI). Before joining NRI, she worked as a Biostatistician and Data Analyst in Behavioral Risk Factor Surveillance System (BRFSS) in the DC Department of Health for two years. Join this coffee chat to learn about a career in epidemiology!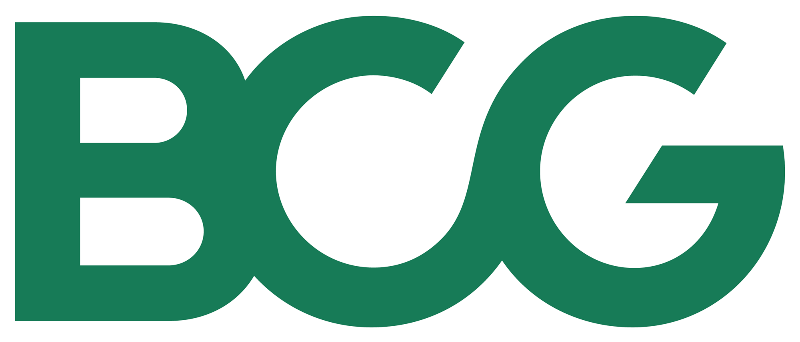 BCG Topic Spotlights
Do you have a JD, MD, PhD or postdoc degree? Join BCG for their virtual topic spotlights and come learn about case work in the energy and biotechnology fields! RSVP below:
Fund for the Public Interest Virtual Info Sessions

Fund for the Public Interest is a national, nonprofit organization that runs campaigns for America's leading environmental and public interest organizations. We work alongside groups such as U.S. PIRG, Environment America, Environmental Action and Fair Share on a wide range of campaigns, including protecting our environment, getting big money out of politics, stopping the overuse of antibiotics and investing in early childhood education. Fund for Equality is a project of Fund for the Public Interest that runs canvass offices on behalf of the Human Rights Campaign to help ensure equal rights for all LGBTQ Americans. Come learn about summer internship opportunities. Join in these virtual sessions to learn more!
Jobs & Internships
Digital Healthcare Content Manager (new window), HealthCrowd (Apply by Mar 27)
Children and Mother Partnerships Technical Summer Intern (new window), CMMB (Apply by Mar 27)
Pharmacology and Toxicology Research Specialist (new window), University of Buffalo (Apply by Mar 27)
Global Strategy Life Science Summer Intern (new window), MilliporeSigma (Apply by Mar 27)
Chronic Conditions Fellow (new window), Public Health Institute (Apply by Mar 29)
Chemical Biology and Physiology Summer Undergraduate Research Program (new window), Oregon Health and Science University (Apply by Mar 29)

Science and Policy Intern (new window), American Frozen Food Institute (Apply by Mar 30)
Clinical Ethics Internship (new window), University of Texas MD Anderson Cancer Center (Apply by Mar 30)
Energy Ecosystem Specialist (new window), American Energy Society (Apply by Mar 31)
Pre-Med or Nursing Interns (new window), Moon River Senior Care and Transportation (Apply by Mar 31)
NIH Pathways Summer Internships
Apply to be an Administrative Support Student Trainee (new window), Biological Science Lab Technician Student Trainee (new window), or an Engineering Student Trainee (new window). Applications close Mar 27, or when they have received 300 applications, so apply asap!

Wellness on the Go
Getting In Your Daily Steps Can Reduce Your Risk of Diabetes and High Blood Pressure
Source: Healthline

While working from home, it is easy to naturally lead a more sedentary life. Read this article (new window) to understand the health benefits of still reaching that daily step goal, even when you're at home!
Career Center Resources
Industry Advisor:
Jodi Schneiderman
js4612@georgetown.edu (new window)
Online Resources:
Writing Resumes & Cover Letters (new window)
Networking Skills (new window)
Interviewing Skills (new window)
Industry Resources (new window)
What Can I Do with My Georgetown Major? (new window)
Virtual Drop-Ins:
Drop-ins are available M-F between 1-3 pm via georgetown.zoom.us/j/417727789 (new window). Undergraduate students will be connected with an advisor for a 15-minute meeting on a first-come, first-serve basis.

Appointments: Virtual appointments are available via Handshake (new window). Sign up under 'Career Center,' then 'Appointments', then 'Industry Advising," then 'Health, Science, and Technology'.