Health & Science: Upcoming Events, Opportunities & Resources
Posted in COVID-19 | Tagged COVID-19, Health and Science Newsletter
LETTER FROM THE ADVISOR: What to expect from Cawley
Where do I begin?! These are quite uncertain times, and likely, we are all coping with the circumstances differently. Perhaps you are feeling feeling lonely without your friends and the greater GU community, or feeling bored with all this time on your hands, or feeling relieved to have a more relaxed schedule, or perhaps your feelings vacillate between all of the above in a matter of days or hours. Please remember that we as individuals cope with life events differently and all feelings are justified and valid. This is a critical time to demonstrate empathy, give and receive support, and come together as a community.Whatever you may be feeling, my guess is most of you are feeling uncertain about your summer or post-graduate plans. Because of this, we at Cawley are attempting to make ourselves as accessible as possible via drop-ins each day, appointments, emails, and virtual events. Here is what you can expect in the coming weeks:
The Cawley Center will be virtually available to support you in your career development needs. Career counselors and industry advisors alike will be posting two hours' worth of Handshake appointments from Monday through Friday to answer any questions you may have; these can be through video chats, phone calls, or email. In addition, we'll still be having drop-ins 1-3PM on weekday afternoons but in a virtual format. Here is a handy useful list of updates (new window) on our website.
We are in the midst of rescheduling employer information sessions and networking events. As Georgetown is transitioning into a virtual learning environment, our partners are doing the same as their employees are beginning to telecommute. Some employers are rescheduling for a virtual session while others may choose to cancel. Cawley and the alumni career office will host virtual alumni coffee chats as a means to explore career options and gain insight from those who were once in your shoes. Please bear with us as details are still being worked out; Handshake will be your best bet in staying updated.

Hiring appears to be continuing at this point. It is likely that most employers will continue to interview candidates for summer internships and full-time positions. A recent National Association of Colleges and Employers (NACE) survey (new window)found that 90% of employers surveyed are continuing their internship programs as planned. Just yesterday, 153 new jobs and internships were posted on Handshake! This may change, but for right now, soak up this positive news.

Above all else, I/we want you to know that we're in this together. Send an email, stop by our virtual drop-ins, and/or make an appointment if you need anything – a resume review, clarity about recruiting, or a simple listening ear. I'm here for you.

Friends of the Global Fight Against AIDS, Tuberculosis, & Malaria Info Session
Mar 24 | 4:00PM – 5:00PM EDT| Virtual | RSVP (new window)
Friends of the Global Fight Against AIDS, Tuberculosis and Malaria is a non-profit organization that advocates for ending the three deadliest epidemics through U.S. investment in global health programs. Since 2004, Friends has served as the leading advocate in the U.S. and source of information on the Global Fund to Fight AIDS, Tuberculosis and Malaria, an international public-private partnership that works to end the epidemics. Join this virtual session to learn more!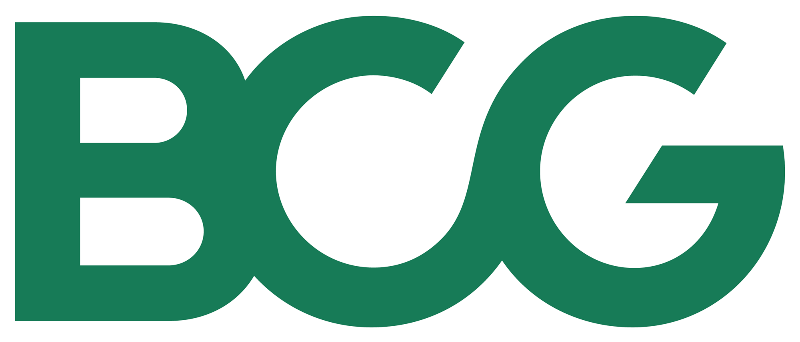 BCG Topic Spotlight: Health Care Operations
Mar 24 | 8:00PM – 9:00PM EDT | Virtual | RSVP (new window)
In recent years, drug pricing has been under extreme pressure due to the rising costs of healthcare and the political environment. In this environment, our client was looking to streamline their operations into a source of competitive advantage by evaluating their overall network strategy – resizing and reshaping their network for the new realities of their business. This live, virtual case presentation is intended for Advanced Degree Candidates (ADCs) – PhDs, MDs, JDs and postdocs. Learn more about the work that we do at BCG!
Alumni Coffee Chat: Epidemiologist (Data Analyst) at National Association of State Mental Health Program Directors
Mar 25 | 6:00PM – 7:00PM EDT | Virtual | RSVP (new window)
Join this coffee chat and learn about the field of epidemiology with alum, Huiqi (Vicky) Zhuang. Huiqi (Vicky) Zhuang graduated with an MS in Biostatistics in 2016. Currently, she works as an Epidemiologist (Data Analyst) in the National Association of State Mental Health Program Directors Research Institute, Inc. (NRI). Before joining NRI, she worked as a Biostatistician and Data Analyst in Behavioral Risk Factor Surveillance System (BRFSS) in the DC Department of Health for two years.
Apply to the Capital Applied Learning Labs (The CALL)
App Deadline: Mar 31 | Fall 2020 or Spring 2021| App Link (new window)The CALL is a new signature program for Georgetown, offering one semester's downtown residence, credit-bearing internships, and unique mentoring and networking opportunities. Students will have the opportunity to live in the NYU dorms in Downtown DC for a semester to take coursework with a Georgetown cohort and pursue an internship in the city. Learn more about the program here (new window).
Environmental Compliance Consultant (new window), ERM(Apply by Mar 19)
Healthcare Legislative Assistant, (new window) Thorn Run Partners (Apply by Mar 19)
2020 Fellowship Program (new window), Spectrum Science (Apply by Mar 20)
Nutrition Hub Scholar (new window), Church Health (Apply by Mar 21)
Undergraduate Health Policy Summer Intern (new window), McCourt School Center for Children and Families (Apply by Mar 21)
RAY Conservation Diversity Fellow (new window), Environmental Leadership Program (Apply by Mar 22)
Climate Resilience and Affordable Housing Intern (new window), Stewards of Affordable Housing for the Future (SAHF) (Apply by Apr 1)

Science Undergraduate Laboratory Internships (new window), US Department of Energy (Apply by May 28)
Ophthalmic Technicians (new window), Office of Harry H. Huang (Rolling Applications)
Summer Break Shadowing and/or Clinical Research Experience in LA
Dr. Mark Suski, alum of Georgetown University and Plastic Surgeon, has offered to host Georgetown students at his practice for a shadowing and/or clinical research experience during summer break in Thousand Oaks, CA. The application has officially opened! This is an unpaid program with flexibility in terms of schedules and hours, however, you will need to indicate your exact availability on this form. Apply by March 20 through this online application (new window).

Summer 2020 Internships at the Patient Centered Outcomes Research Institute
The Patient-Centered Outcomes Research Institute (PCORI), an independent nonprofit, nongovernmental organization located in Washington, DC, was authorized by Congress in 2010. Our mandate is to improve the quality and relevance of evidence available to help patients, caregivers, clinicians, employers, insurers, and policy makers make informed health decisions. Specifically, we fund comparative clinical effectiveness research, or CER, as well as support work that will improve the methods used to conduct such studies. Check out summer opportunities such as Healthcare Delivery and Disparities Research Intern (new window), Science Operations intern (new window), Peer Review Intern (new window), Evaluation and Analysis Intern (new window), and more on Handshake!

Work at the National Student Leadership Conference
The NSLC is a conference that allows outstanding high school students to explore a career, experience college life, and acquire new leadership skills in universities across the country. We are looking for Assistant Team Advisors (Freshmen) and Team Advisors (Sophomores and above) with a range of backgrounds to lead the program! For those with health backgrounds, we are looking for TAs in Medicine & Healthcare (new window), Psychology & Neuroscience (new window), and Nursing (new window).

12 Tips to Stay Healthy While Working from Home
Source: Entrepreneur.com
While the whole world shifts to remote work, it's important to stay healthy during this transition. Here are some useful tips (new window) for you to adjust to your new working environment!
Industry Advisor:
Jodi Schneiderman
js4612@georgetown.edu (new window)
Online Resources:
Writing Resumes & Cover Letters (new window)
Networking Skills (new window)
Interviewing Skills (new window)
Industry Resources (new window)
What Can I Do with My Georgetown Major? (new window)
Virtual Drop-Ins:
Drop-ins are available M-F between 1-3 pm via georgetown.zoom.us/j/417727789 (new window). Undergraduate students will be connected with an advisor for a 15-minute meeting on a first-come, first-serve basis.

Appointments: Virtual appointments are available via Handshake (new window). Sign up under 'Career Center,' then 'Appointments', then 'Industry Advising," then 'Health, Science, and Technology'.