Pre-Law: How to Use Your Newfound Free Time
Posted in Announcements COVID-19 News | Tagged COVID-19, pre-law
April 9, 2020 — Upcoming Events, Opportunities and Resources

From the Advisor:
Many of you have noted that internships, student groups, and other activities that might otherwise fill your time and animate your resumes have slowed down or come to a halt. Thus, people have been curious about opportunities to remain active and gain skills during this time of quarantine. If you're one of these folks, I recommend considering virtual volunteer (new window) opportunities with non-profit organizations and political campaigns, both of which remain active. There are several (new window) places to get started (new window) looking for virtual non-profit opportunities, and visit a campaign's website for information on such opportunities in the political arena. Just because your physical lives have become a little less dynamic doesn't mean your extracurricular and professional lives have to as well.  
Also, with regard to the April 2020 LSAT, LSAC has announced a take-home LSAT administration (LSAT-Flex) that will take place in the second half of May. Those registered for the April 2020 LSAT will be automatically registered for LSAT-Flex, since the April exam has been cancelled. If you do not wish to take part in LSAT-Flex, you may, alternatively, register for any other LSAT administration date without incurring a test date change fee. The exact date of LSAT-Flex and instructions will be released no later than April 17.  
Reminder: Early Admissions Programs 
Georgetown Law School (new window) Early Assurance Program | Applications accepted until May 1
Columbia Law School (new window) LEAD Fellowship Program | Applications accepted until May 15
Harvard Law School (new window) Junior Deferral Program | Applications accepted until May 1
Upcoming Events
Digital LSAT Prep with Steve Schwartz | April 14 | 8 PM | RSVP (new window)
Join LSAT coach Steve Schwartz for a free online LSAT class covering LSAT prep, LSAT fundamentals, how to prepare for the Digital LSAT, and much more!
The presentation will be followed by a general Q&A on anything LSAT.
Jobs & Internships
Recent Full-Time Job Postings
Jobs

Legal Secretary | Apply (new window) by April 30
Want to work for a firm that is different? Our firm of 23 attorneys specializes in labor and employment law, groundbreaking environmental and constitutional/civil rights litigation, political and election law, and wage-and-hour and employment discrimination class action matters.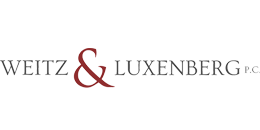 Legal Assistant | Apply (new window) by June 1
At W&L, we consider ourselves to be among the best law firms in the world at taking a client's case and achieving the result they want.

Legal Assistant | Apply (new window) by June 30
The Capital Area Immigrants' Rights (CAIR) Coalition is the only non-profit organization in the Washington, D.C. area focused exclusively on providing legal assistance to the adult and children immigrants detained by the government in the Capital Region.
Internships
World Law Internship Program | Apply (new window) by May 29
Undergraduate, graduate and law students who are interested in educating about, promoting and advocating human rights and world citizenship are encouraged to apply for this 3 to 4 month, 15-20 (or more) hours per week internship (hours are flexible).

CEOs Undergraduate Internship | Apply (new window) by June 15
The Child Exploitation and Obscenity Section ("CEOS") and its forensic High Technology Investigative Unit ("HTIU") are the nation's experts in investigating and prosecuting high-technology federal child exploitation cases and crimes.
Legal Intern | Apply (new window) by September 30
With leading market research, CTA educates members, and by establishing standards, CTA shapes the industry at large.
Article of the Week
Source: Above The Law
At-Home LSAT Is Coming Next Month
Career Center Resources
With the cancellation of the April administration of the LSAT, the Law School Admission Council has announced that there may be a May take-home LSAT. Read more (new window)
Industry Advisor:
Andreas Kuersten
andreas.kuersten@georgetown.edu (new window)
Online Resources:
Writing Resumes & Cover Letters (new window)
Networking Skills (new window)
Interviewing Skills (new window)
Industry Resources (new window)
What Can I Do with My Georgetown Major? (new window)Industry Advising Appointments:
Visit Handshake (new window) to schedule an appointment with your industry advisor.
Drop-ins (Monday-Friday, 1 – 3 p.m.)
Drop-ins are available Monday through Friday between 1-3 p.m. via http://georgetown.zoom.us/j/417727789 (new window). Undergraduate students will be connected with an advisor for a 15-minute meeting on a first-come, first-served basis.