Technology & Analytics—Upcoming Events, Opportunities & Resources
Posted in Announcements COVID-19 News | Tagged COVID-19, Tech & Analytics News
March 25, 2020
Letter from the Advisor: Your Summer Plans
I wouldn't say the phrase "no news is good news" exactly works right now amidst the COVID-19 crisis, but as of yet, most employers in the technology industry are not suspending internships or full-time jobs so there's no need to assume the worst right now. For example, 250 jobs and internships within data analytics, and IT roles and 70 jobs and internships in the software and internet industry were posted just last week on Handshake. Of course, this is not to say that things might not change. Many students I am speaking with this week are considering a plan B in case their original summer or postgraduate hopes do not come to fruition. This certainly makes sense and you may want to consider doing the same in the coming weeks.
But again, the positive news is that tech companies, especially those in the educational, virtual meeting, and video gaming space will be in need of workers. To learn more about job market predictions, read Forbes Magazine's article, The Coronavirus Effect: Here are the Jobs That Will Be Added And Lost (new window). Luckily for those in tech, the article states: "Tech companies are still hiring feverishly as they move to take advantage of a world shifting increasingly to digital as a result of the coronavirus." Glassdoor also shares specific companies (mostly in healthcare and tech) eager to hire (new window)in this economy.
As mentioned in my previous newsletter, as of now, 90% of employers still plan to continue hiring summer interns, according to NACE. While I desperately hope this doesn't change, my next hope is that many of these employers will be willing to hire interns and FT employees to work remotely. Don't discount this alternative in your job search!
In the meantime, Cawley will continue to keep you updated on the job market and support you in thinking about your options including a potential plan B. To receive the latest updates from Cawley, you can visit this page. (new window) If you're a senior, we're also offering one-on-one support in solidifying (or changing!) your post-graduation plans – just fill in this form (new window) and you'll be contacted by a Cawley staff member in the next 24-48 hours.
Take care of yourself in the meantime, please. Pretty. Please.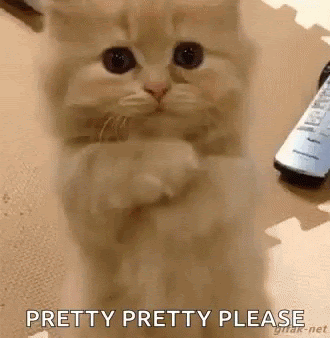 Upcoming Events
Intelligence Community Virtual Career Fair
Mar 25 | 1:00PM – 7:00PM EDT | Virtual | RSVP (new window)
If you do it, we need it. Science and technology. Business and mathematics. Foreign language and human resources. The United States Intelligence Community (IC) employs thousands of professionals in a wide variety of occupations. And we are currently looking for qualified candidates to fill key openings. In this fair, you can meet representatives from ten U.S. intelligence agencies – reserve your spot today!

Tiv Talks: Facing Your Future with Confidence – Making the Most of an Internship
Mar 27 | 2:00PM – 3:00PM EDT | Virtual | RSVP (new window)
Protiviti is a global consulting firm headquartered in Menlo Park, California that provides consulting solutions in internal audit, risk and compliance, technology, business processes, data analytics and finance. Tiv Talks are a unique opportunity for Protiviti to engage with YOU, our future hires, interested candidates, professors, and career advisors on topics that you have requested to know more about. This particular series of Tiv Talks is dedicated to looking ahead and preparing for successful future opportunities such as internships and full time careers.
Trailblazers: Women of AT&T
Mar 26 | 12:30PM – 1:30PM EDT | Virtual | RSVP (new window)
Women play a big role at AT&T. With a workforce of 31% and a management team that's 35% female, women make a big impact in technology here. More than 17,200 AT&T women work in STEM roles, and over 1,100 have earned patents. This is why we make sure women at AT&T feel supported in everything they do. Join us to hear from five of our inspirational Trailblazers on AT&T's culture, Employee Groups and Mentorship. We'll also discuss topics such as managing work-life balance, supporting the next generation of female leaders and more.
Google Technical Recruiter Spotlight: What Recruiters look for
Mar 31 | 7:00PM – 7:30PM EDT | Virtual | RSVP (new window)
Wondering how to build a strong online presence that will help you stand out? Interested in learning what recruiters are looking for on a technical resume? Join us for a conversation with Google recruiters as they discuss what they're looking for when reviewing candidates and how to avoid some common mistakes.
Jobs & Internships
Business Development Summer Intern (new window), Rally Health (Apply by Mar 19)
Software Development Intern (new window), Verizon Media (Apply by Mar 20)
Rocket League Gameplay Programmer (new window), Epic Games (Apply by Mar 27)
Data & Analytics Associate (new window), Red Ventures (Apply by Mar 27)

Cybersecurity Fellow (new window), Cybrary (Apply by Mar 27)
Associate Product Manager Intern (new window), VMWare (Apply by Mar 30)
Decision Analytics Associate (new window), ZS Associates (Apply by Mar 30)
Product Design Summer Intern (new window), IGN Entertainment (Apply by Mar 30)
Tech Summer Intern (new window), Lucid (Apply by Mar 31)
Community Operations Summer Intern (new window), Electronic Arts (Apply by Mar 31)
Instagram's Co-Watching Feature is Built for Social Distancing
Source: CNET
Instagram adds a new feature to allow people to browse posts together via video chat, following a trend of tech companies adapting their products to promote social distancing. Read more here (new window).
Career Center Resources
Industry Advisor:
Jodi Schneiderman
js4612@georgetown.edu (new window)
Online Resources:
Writing Resumes & Cover Letters (new window)
Networking Skills (new window)
Interviewing Skills (new window)
What Can I Do with My Georgetown Major? (new window)Virtual Drop-Ins:
Drop-ins are available M-F between 1-3 pm via georgetown.zoom.us/j/417727789 (new window). Undergraduate students will be connected with an advisor for a 15-minute meeting on a first-come, first-serve basis.
Appointments: Virtual appointments are available via Handshake (new window). Sign up under 'Career Center,' then 'Schedule Appointment', then 'Industry Advising," then 'Health, Science, and Technology'.