Your Government, Education & Nonprofit Newsletter
Posted in Announcements COVID-19 News | Tagged Government & Nonprofit Newsletter
January 11, 2022 – Upcoming Events, Opportunities & Resources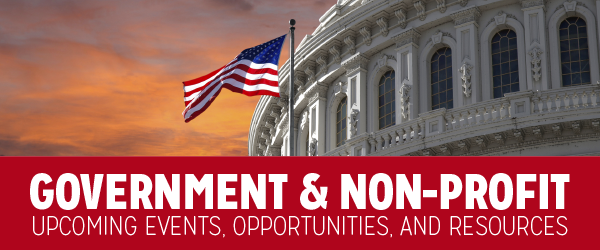 From the Advisor: Happy New Year!
Hey Hoyas! Welcome back. I hope you all had a great break, and had some time to rest and rejuvenate, and also maybe even play in the snow! Seriously, we had 10 inches last week, and it was awesome! Well, at least for this native Michigadner, it was.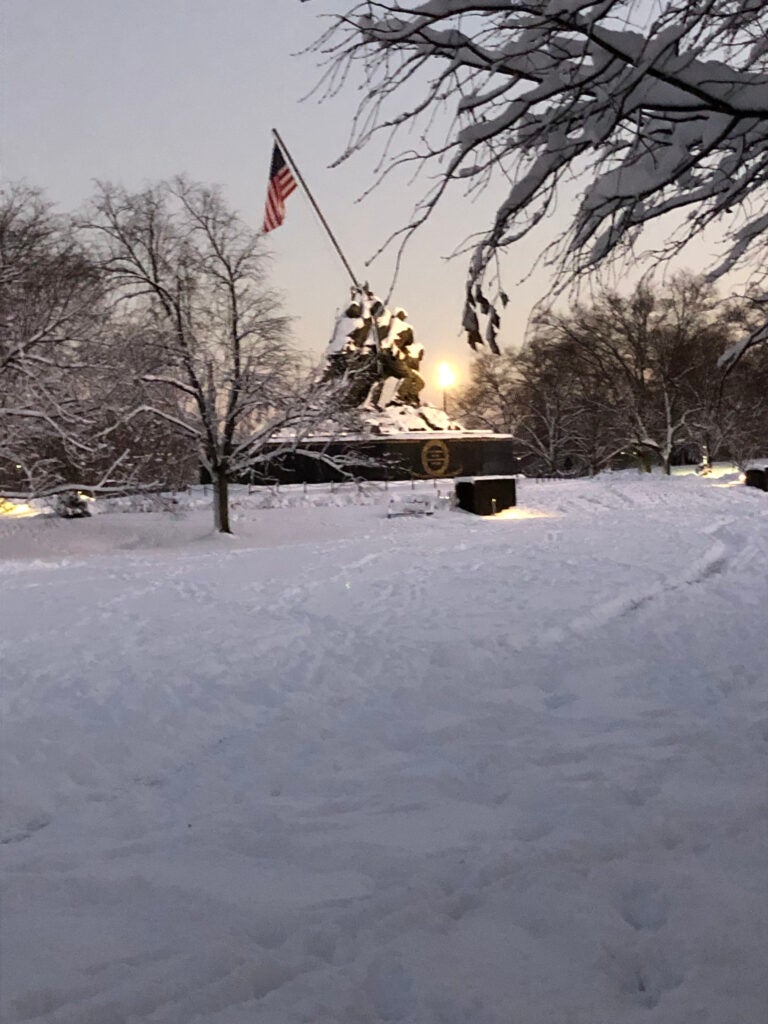 Anyway, I digress. Often this time of year we have a chance at starting anew. Yes, it's the new year (with resolutions and whatnot). But it is also the start of a new semester. So, what are your goals for this semester? Hopefully one is to the best you can academically, but what else? If your goals include obtaining employment come May, or finding an awesome Spring or Summer internship, then you are in the right place.
There are a number of ways you can engage with me at Cawley. The first is drop-ins, which start today from 1-3pm (they're virtual through Jan 31st). Starting tomorrow, I will have my one on one appointments (listed as Industry Advising –> Government, Nonprofit and Education). Then next week, our Government Peer Advisor, Anya, will begin her appointments. She's a great resource if you're just getting started, or want to review your cover letter or resume with someone. 
In the meantime, I also wanted to make sure you are aware of a couple of cool career resources that are offering discounted subscriptions for the new year:
Daybook – a great political job resource – is offering a free 90 day subscription through 1/12! 
PCDN – a global change network, is offering 35% off it's job-hunting platform, called PCDN Career Campus
There are so many other helpful resources, so be sure to check below my signature for ways to stay in touch and on top of the latest news!

Peace,
Beth
Website Note
You are currently viewing a shortened version of this newsletter, leaving out the events and job opportunities from that time. To see the full version, click here.
Article of the Week
Resolutions are not the vibe for 2022
While I am all for doing your best – especially when it comes to class work and the 9-to-5 job, I also think that resolutions can add undue stress on top of an already full plate. Check out this author's thoughts on ways to approach self-improvement without adding another thing to your 'to-do' list. 
Career Center Resources
Industry Advisor:
Beth Schill 
elizabeth.schill@georgetown.edu
twitter.com/hirehoyas_bethS
linkedin.com/in/elizabeth-schill-81a1765/
Resources:
Writing Resumes & Cover Letters
Networking Skills
Interviewing Skills
What Can I Do with My Georgetown Major?
Virtual Drop-Ins:
New drop-in hours for spring semester!
Drop-ins will now be available from 9-10AM Tuesday through Friday, 1-2PM Monday through Friday, and 7-8PM Monday through Thursday every week. 
Appointments: Virtual appointments are available via Handshake. Sign up under 'Career Center,' then 'Appointments', then 'Industry Advising," then 'Government, Nonprofit, and Education'.