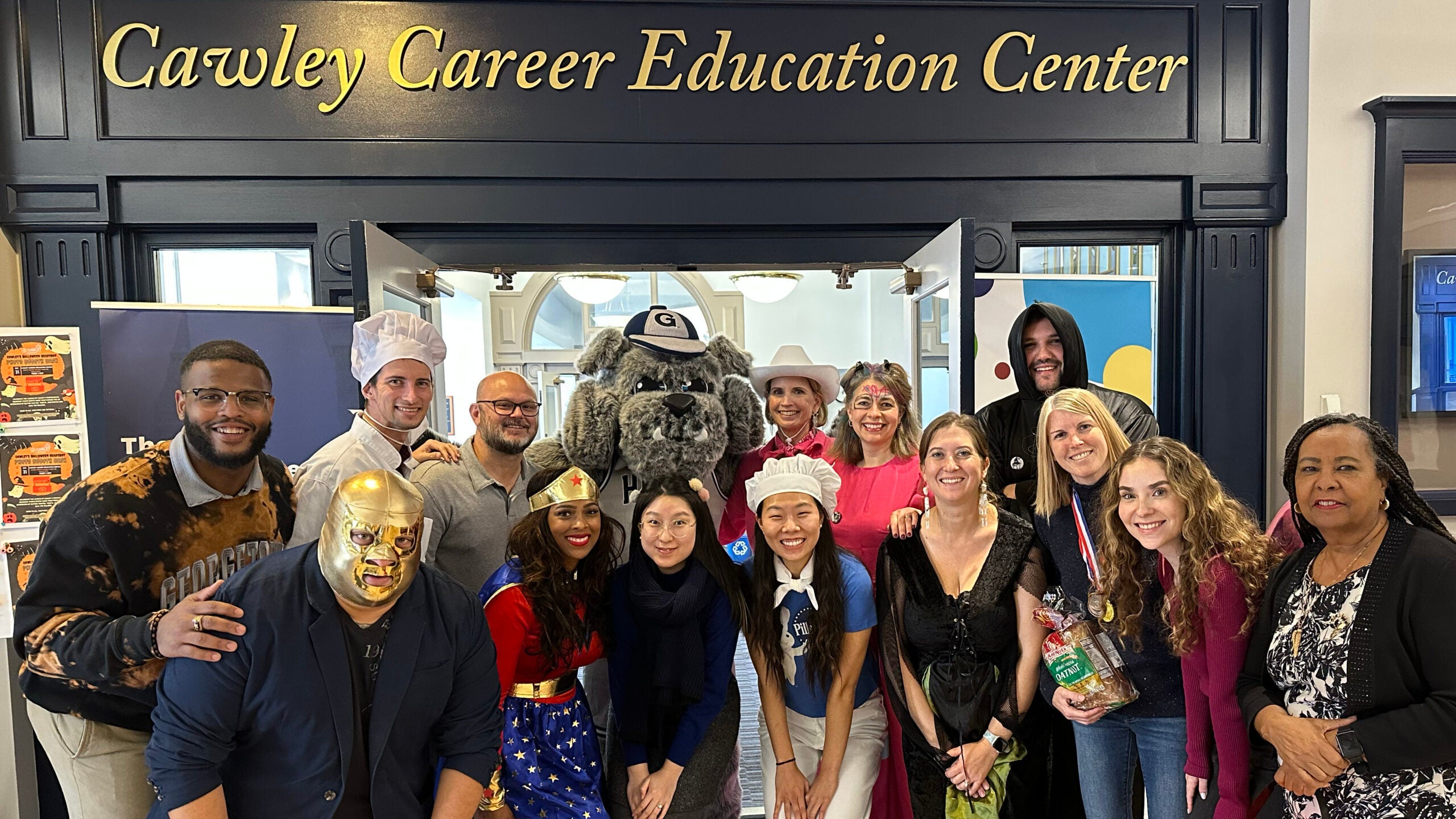 Meet With Us
Drop-ins
December 13 is the last day for fall 2023 appointments. Appointments will start again on January 10, 2024.
For immediate needs, email us at careercenter@georgetown.edu or stop by for a drop-in.
Fall drop-in schedule:
Mon. – Thurs: 1–3 PM (in-person at Cawley)
Fri.: 10 AM–12 PM (virtual)
Get the link for virtual drop-ins
Appointments
Appointments for industry guidance, career exploration and practice interviews are available through Handshake. These appointments will start on August 28 for sophomores, juniors and seniors. First year students can schedule these appointments beginning October 2.
Schedule an appointment
Schedule an Interview Room
Are you an undergraduate student who needs a quiet space for an interview? We have interview rooms! To reserve a room, fill out the form linked below. These spaces are available for interviews only and are available on a first come, first-served basis.
Make a reservation
Workshops to Get Started
Jobs & Internships
Resumes
Interviewing
Quick Links
Handshake
Search over 22,000 jobs and internships and keep up-to-date on the latest events in Handshake.
Log on to Handshake
For Employers
Welcome! To learn more about engaging with Hoyas, our recruiting policies, and how to post jobs, click below. Questions? Email us at careercenter@georgetown.edu.
For Employers