Cawley Career Education Center
The fastest way to meet with us is to come by for a 15-minute drop-in. There is no need to sign up in advance, just stop by our office in Leavey. We're right by the bookstore.

Drop-ins (15 minutes)
Ask questions that can be answered in 15 minutes. No need to sign up in advance, just stop by the office.
Spring 2019 Drop-in Schedule
January 8 – May 15 | Monday – Friday 1 – 3 p.m.
Spring 2019 virtual drop-in schedule
Only for students and alumni who are off-campus
January 9 – April 30 | Tuesdays between 10 – 11 a.m., Wednesdays, 11 a.m. – 12 p.m.
Upcoming Events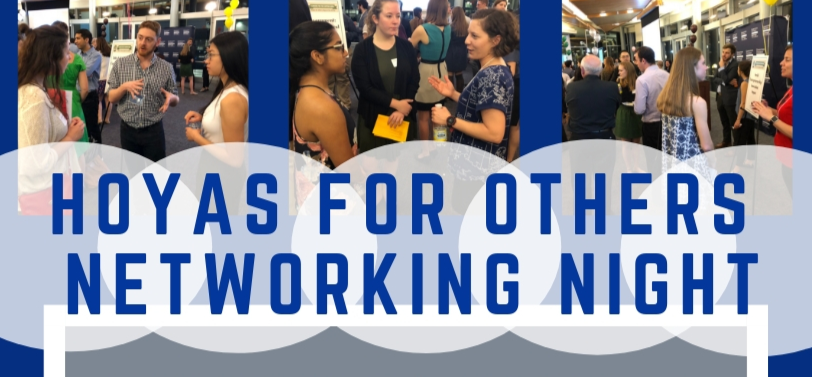 Hoyas for Others Networking Night
March 28, 2019, 6:30 p.m.
Meet alumni working in careers with commitments to social justice and the common good.
Learn more about Hoyas for Others

Handshake Events
Log on to Handshake to see our full list of upcoming programs.

Handshake events
Employer Sponsors
Thank you to our spring 2019 employer sponsors!