Virtual Recruiting Guide
Recruiting season is here. In the next few weeks, employers will be posting jobs, hosting information sessions and interviewing candidates just like they always do. With one big difference (I'll bet you can guess what it is). This year, it's all going to happen online.
How do you prepare to network with employers and interview for jobs virtually? In many ways, you prepare just as you would to do those things in-person. But there are some additional considerations this year. Below, we've collected a resources and tips to help you prepare for fall 2020 recruiting.
Here a few bits of advice to get you started. Keep scrolling for more, including tools and advice to help you prepare for virtual interviews, dates and times for the fall's key career fairs, and advice on preparing for virtual career fairs.
Be conscious of your virtual presence. Because so many of our interactions are taking place through a screen these days, you have to put in extra work to demonstrate interest and engage. This means positioning yourself at a desk, turning on your camera during a Zoom call, and sitting up straight. Check out these videos from CNDLS and MSB for some tips on what this looks like.
Prepare for an event as you would if it were taking place in-person. Just because something is virtual does not mean it requires less preparation from you. You should still take care to dress professionally, prepare your elevator pitch, and having questions ready to ask company representatives.
Stay up-to-date on Handshake. Employers use Handshake to post events, jobs, and internships, and will also be using it to participating in our virtual career fairs this year. So you should check Handshake frequently and keep your profile up-to-date. A completed profile with industry interests, skills, and relevant experiences will make it easier for employers to find you.
Tools to help you prepare

Big Interview
Big Interview is a self-guided interview tool with learning guides, interviews by industry, and more. Create a free account with Georgetown email address.
Go to Big Interview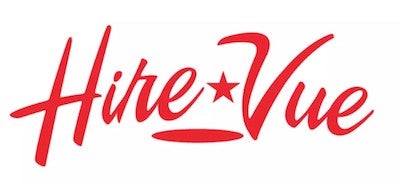 HireVue
To get used to virtual interviewing, create a free practice account with HireVue, a video interview platform used by many companies as part of their interview process.
Go to HireVue
How to Prepare for a Virtual Career Fair
How to Prepare for a Virtual Interview
How to Network Virtually
Questions
Come to a drop-in with a Cawley career advisor. No appointment required.