Support Our Center
Please join us in supporting Georgetown's career development programs, services, and new initiatives.
Our Strategic Priorities

Career Treks
When employers don't come to our students, we want to take our students to those employers. Career Treks give Georgetown undergrads the chance to meet alumni and visit employers in places that can't be reached with a Metro card.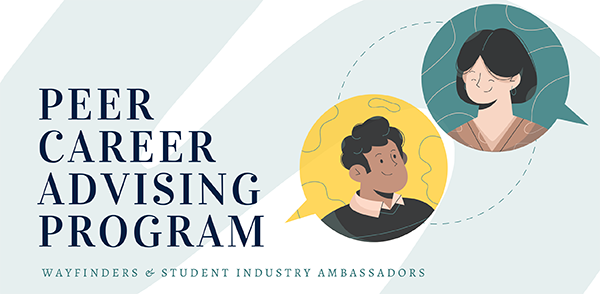 Peer Career Support
To serve as many students as we can, we created a program to train students to help their peers. Our industry ambassadors have had jobs and internships and are eager to share their knowledge with their fellow students. Our wayfinders conduct workshops, drop-in appointments, interview prep, and share strategies for career planning.

Social Impact Internship Program (SIIP)
SIIP provides financial support to Georgetown undergraduates seeking unpaid internships in government, nonprofit, education, and other social impact fields that often do not pay interns.

Virtual Immersions and Experiential Work (VIEW)
The VIEW program creates opportunities for students from all undergraduate disciplines to gain skills and experiences in the virtual workplace. The program connects with alumni, who offer part-time projects to students. The projects extend up to 50 hours of work, and are sometimes called "micro-internships."
Learn more about VIEW
Support Georgetown Career Development
You can make an online donation to the Cawley Career Education Center to support undergraduate career development at Georgetown. Thank you for your generosity! Every gift goes a long way. Contact Cawley's director, Susan Campbell, at sfc38@georgetown.edu with any questions or for directions on how to direct your donation towards a particular Cawley Career Education Center program.