Business Newsletter
Posted in Announcements News | Tagged BusinessNewsletter
September 6, 2022 – Business: Upcoming Events, Opportunities, and Resources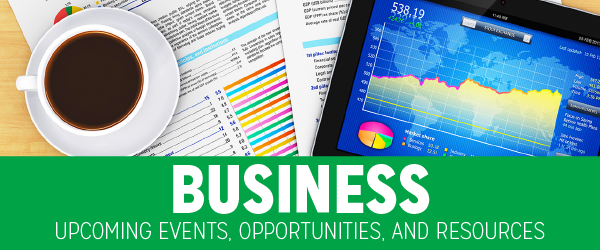 Hey Hoyas!
Wow, we all just went through our first full week of classes; and the semester is just getting started! Please keep the 2 upcoming career fairs in mind as you plan out your next few weeks:
As you look through internships and jobs, I have a few quick notes about application documents. You can have your resume and cover letter reviewed by our staff at our drop-in appointments, which take place inside the Cawley Center 1:00-3:00pm every Monday-Friday–no reservation necessary. Cover letters provide a natural canvas for going a bit deeper about some of the experiences in your resume. I find the written-out template at the bottom of this page particularly helpful when you're drafting your cover letter.
NOTE: Cover letters are not required for every application. Read the job/internship description closely to determine if a cover letter is necessary. If a job posting reads that a cover letter is optional, take the hint that you should submit a cover letter.
Send me any questions you have about upcoming events!
Hoya Saxa,
Patrick Denenea (he/him)
Manager, Employer Relations and Industry Advising
Cawley Career Education Center, Georgetown University
Email: phd25@georgetown.edu
Website Notes
You are currently viewing a shortened version of this newsletter, leaving out the events and job opportunities from that time. To see the full version, click here.
Resource of the Week:
Sounds like you'll be attending some events and a career fair or two. Before you go, don't forget to think through your elevator pitch and bring questions. Here's some steps for you to prepare.
If you are a student with a disability, The Lime Network is a great resource for networking opportunities and job postings various business sectors, including Finance, Consulting, and Tech. You can sign-up for their newsletter and updates here.
Companies in various sectors have scheduled info sessions and skill-development workshops over the coming weeks.
For further details, remember to sign-up for the Arts, Media, & Communication; Tech & Analytics; and/or Health & Science newsletters here
Read through the Finance Recruiting Prep Guide and Resource List here; and watch the Finance Recruiting 101 recording here
For upcoming consulting deadlines, please look at the archived full version of this newsletter.

Please note that this is a sampling of jobs and internships with approaching application deadlines. Go to Handshake to see the complete list.
---