Business Newsletter
Posted in Announcements News | Tagged BusinessNewsletter
August 28, 2022 – Business: Upcoming Events, Opportunities, and Resources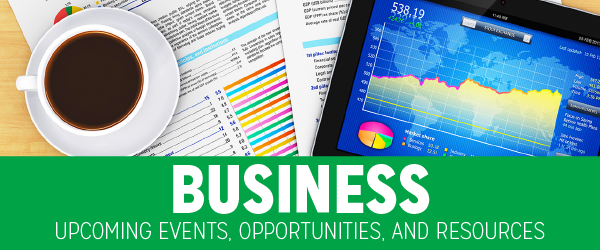 Hey Hoyas!
Welcome to your first full week of classes! Let's get to it; it's Career Fair Season. We've got two business-specific Fairs (seniors and juniors only) and our big Fall Career Fair for all industries.
Needless to say, on-campus recruitment is beginning! While some upcoming events are highlighted below, you must look through the Handshake Events page to see ALL the recruiting events. *IMPORTANT* Read the full Event Description for each event you're interested in. Some events will require you to register with a special link; some will ask you to submit your resume in advance–READ AND FOLLOW THE INSTRUCTIONS. Because new events get added to Handshake everyday during the Fall, I recommend frequenting the Events page daily.
Attending recruiting events is a great way to begin or continue growing your network within a company. Let me know if you have any questions about upcoming events!
Hoya Saxa,
Patrick Denenea (he/him)
Manager, Employer Relations and Industry Advising
Cawley Career Education Center, Georgetown University
Email: phd25@georgetown.edu
Website Notes
You are currently viewing a shortened version of this newsletter, leaving out the events and job opportunities from that time. To see the full version, click here.
Resource of the Week:
Sounds like you'll be attending some events and a career fair or two. Before you go, don't forget to think through your elevator pitch and bring questions. Here's some steps for you to prepare.
If you are a student with a disability, The Lime Network is a great resource for networking opportunities and job postings various business sectors, including Finance, Consulting, and Tech. You can sign-up for their newsletter and updates here.
Companies in various sectors have scheduled info sessions and skill-development workshops over the coming weeks.
For further details, remember to sign-up for the Arts, Media, & Communication; Tech & Analytics; and/or Health & Science newsletters here
Read through the Finance Recruiting Prep Guide and Resource List here; and watch the Finance Recruiting 101 recording here
For upcoming consulting deadlines, please look at the archived full version of this newsletter.

Please note that this is a sampling of jobs and internships with approaching application deadlines. Go to Handshake to see the complete list.
---