Careers In Government, Education, & Nonprofits
Posted in Announcements News | Tagged Government & Nonprofit Newsletter
November 1, 2022 – Upcoming Events, Opportunities & Resources
From the Advisor: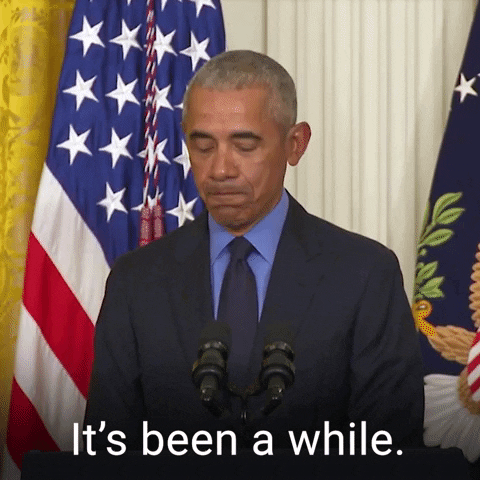 I'm BAACK!
Hey Hoyas! It is good to be back! For those of you who I haven't had the pleasure of meeting, my name is Beth. And I am your friendly neighborhood government/nonprofit/education advisor.
I am just coming back from being out on maternity leave, having welcomed baby girl number three into our family. So, don't be surprised if you see me lining up for more coffee at The Corp.
A little bit about me. I grew up in the Metro-Detroit area and attended the University of Michigan, where I had a dual major in cultural anthropology and social theory. While there I did my study abroad in Tibet, among other fun activities. After undergrad, I pursued a Masters of Philosophy in [International] Development Studies at the University of Cambridge, and fully intended to enter the foreign service and maybe someday be Secretary of State. And while I haven't ruled that last goal out completely, my life has taken me on a very different, but incredibly awesome path.
Throughout my career as a consultant at Gartner & Deloitte, and researcher at a think tank, the Partnership for Public Service, and now at Georgetown, my goal has been simple: to help great organizations get the fantastic talent they need to fulfill their mission. Focusing primarily on public service organizations, I likely know more than is healthy about federal hiring law, navigating the DC scene, and how to find a career with a purpose greater than a paycheck (although one does have bills to pay).  
To that end, I look forward to helping you all navigate and demystify the world that is government, non-profit and education industries, and I hope that together we can explore where, exactly, you can make your mark on this world. I do have appointments available on Handshake. In the meantime,  be sure to follow me on LinkedIn and Twitter. 

I also use Remind (new window) to get out last minute reminders and notices about upcoming deadlines. Be sure to sign up:
Peace,
Beth
Website Note
You are currently viewing a shortened version of this newsletter, leaving out the events and job opportunities from that time. To see the full version, click here.
Please note that this is a sampling of jobs and internships with approaching application deadlines. Go to Handshake to see the complete list.
Please note that this is a sampling of jobs and internships with approaching application deadlines. Go to Handshake to see the complete list.


Please note that this is a sampling of opportunities with approaching application deadlines. Go to Handshake to see the complete list.
---
The Challenge of Educating New York's 104,000 Homeless Children
James Baron – The New York Times
"Issues that affect other cities, like challenges with housing affordability and shortages of apartments, are magnified here. And when you put the numbers in context, students living in shelters have fared much worse than students in public housing."
Read the full article here.

HELPFUL JOB BANKS
Nemnet, a national Diversity Recruitment & Consulting Firm, is committed to assisting schools and organizations in the recruitment and retention of diverse teachers, administrators and coaches.  Learn more HERE. 
Popular Government Contractors
Interested in working in the federal space, but not directly for Uncle Sam? Check out this list of popular federal government contractors, and the agencies with whom they work. 
Looking for a new job in the House of Representatives?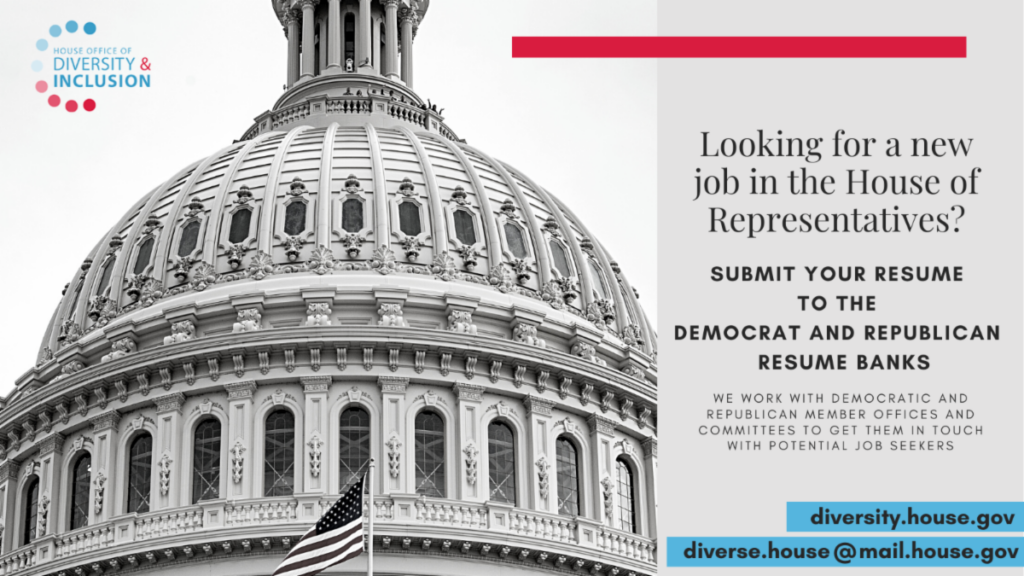 The House is not a single employing entity, but rather it consists of several hundred individual employing offices, which are always hiring, and are looking for your resume! You can submit your resumes below:
Republican offices: housegopjobs.com
Democrat offices: https://www.majorityleader.gov/jobs
U.S. House of Representatives Resume Bank
Looking for an easy way to explore all the internships offered at the House of Representatives? The House Resume Bank provides job seekers with a simple way to submit their resumes for jobs in House offices in Washington, D.C. and across the nation's congressional districts. 
Industry Advisor: 
Beth Schill 
elizabeth.schill@georgetown.edu 
twitter.com/hirehoyas_bethS
linkedin.com/in/elizabeth-schill-81a1765/
Drop-In Appointments:
Drop-ins are in person Monday through Friday from 1pm – 3pm.
Resources:
Writing Resumes & Cover Letters
Networking Skills
Interviewing Skills
What Can I Do with My Georgetown Major?
One on one Appointments:
Appointments are available via Handshake. Click 'Career Center,' then 'Schedule Appointment,' then 'Industry Advising,' then 'Government, Nonprofit, and Education'. [If you do not see appointment availability, please check back the following Monday or email careercenter@georgetown.edu.]