Careers In Government, Education, & Nonprofits
Posted in Announcements News | Tagged Government & Nonprofit Newsletter
November 15, 2022 – Upcoming Events, Opportunities & Resources
From the Advisor: 
A belated Happy Veterans' Day to our student veterans and thank you for all you've done for our country. My father was a Seabee in Vietnam, and I know it was his service that instilled in my sibling and me the desire to want to serve others. For those of you who aren't in the military, but are thinking about it as a possible career opportunity, please feel free to reach out and schedule some time to chat with me.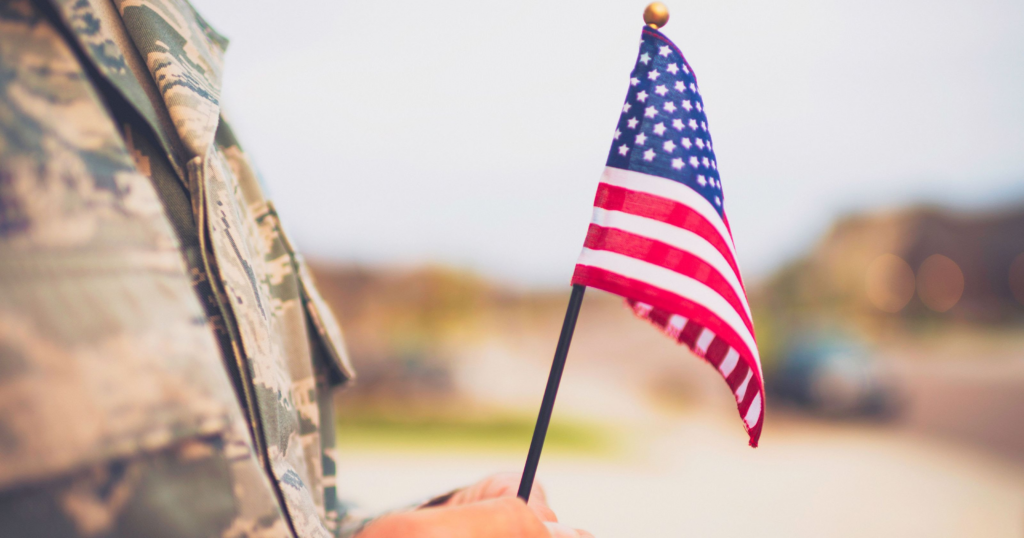 For everyone, I've no doubt that the stress of midterms is slowly easing away and thoughts turn to the upcoming break and Thanksgiving meal. With that thought, you may also be stressing about the dreaded question that has plagued college students for generations, "What are you going to do this summer/after graduation?" or "Why are you majoring in that?" Never fear! I have a couple of things up my sleeve you can use for that exact purpose. 
Breathe. Whether you are studying for midterms, or trying to find an internship, nothing good happens when you are super stressed. Errors happen. Take a moment to try to identify what is stressing you out, and breathe. Get outside for a brisk walk if you can.
Don't worry too much, but do some research. The fact is, many folks in my industry won't start looking for summer interns or permanent employees until next semester*. But now is the time to do some work identifying those organizations in which you are interested. Favorite an employer in Handshake, or set up a saved search on USAJobs.
Network. Does your mom's second cousin work in an industry that interests you? Or maybe your Aunt has a friend who is looking for an intern this summer? It never hurts to talk to people. Keep it small and focus on 1:1 conversations. The first step is to write an email to see if this person will speak to you. But where do you begin?! This site has a cool article with tips on how to write great networking emails. The Cawley website also provides a sample networking email, along with questions to consider asking during the conversation. Aim to reach out to one to two contacts per week between now and the end of the year.
Make an appointment to chat with me. Seriously! Tell your family that you are working with a certified career coach, and use Handshake to set up some time to chat with me (or come to drop-ins). We'll be open through the first part of December for any questions you have.
So, sit back and eat some turkey, cranberries, mashed potatoes, stuffing, or whatever tasty treats you enjoy this time of year.
Peace,
Beth
*Some employers are looking now! Please see below for some deadlines that will be here soon!
Website Note
You are currently viewing a shortened version of this newsletter, leaving out the events and job opportunities from that time. To see the full version, click here.

2023-2024 FAFSA OPEN!
The beginning of the 2023–24 FASFA® cycle was Oct. 1st, 2022. The application is available until June 30, 2024—but funds are limited, so it's a good idea to apply as soon as possible. Students can apply online via fafsa.gov. A completed FASFA form is required to apply for Georgetown University financial aid.
JOIN GEORGETOWN COLLEGE CAREER CONNECT GROUP
The Georgetown College Career Connect serves as a digital space for current Georgetown College of Liberal Arts and Sciences students and alumni to network and engage with one another in a casual atmosphere. Here, students and alumni can talk through career possibilities, identify related concerns, and develop a general strategy for moving forward. This space will also provide students and alumni with resources, promote career-focused events, and highlight key job and internship opportunities for Georgetown College of Liberal Arts & Sciences students. Join today!
Please note that this is a sampling of jobs and internships with approaching application deadlines. Go to Handshake to see the complete list.
Please note that this is a sampling of jobs and internships with approaching application deadlines. Go to Handshake to see the complete list.

Please note that this is a sampling of opportunities with approaching application deadlines. Go to Handshake to see the complete list.
---
What I Wrote in the NYT about Student Debt Forgiveness
Don Moynihan – McCourt Chair, Georgetown University
"Whether you agree or disagree with student loan debt forgiveness, you should feel encouraged by how it is being delivered. Across our political divides, we hold a shared interest in replacing long, confusing and often baffling procedures with simple, intuitive experiences built to serve the needs of the public. The new student loan relief process does more than help a specific group; it offers us a model for how government can serve us all."
Read the full article here.

HELPFUL JOB BANKS
Nemnet, a national Diversity Recruitment & Consulting Firm, is committed to assisting schools and organizations in the recruitment and retention of diverse teachers, administrators and coaches. Learn more HERE.
Popular Government Contractors
Interested in working in the federal space, but not directly for Uncle Sam? Check out this list of popular federal government contractors, and the agencies with whom they work.
Looking for a new job in the House of Representatives?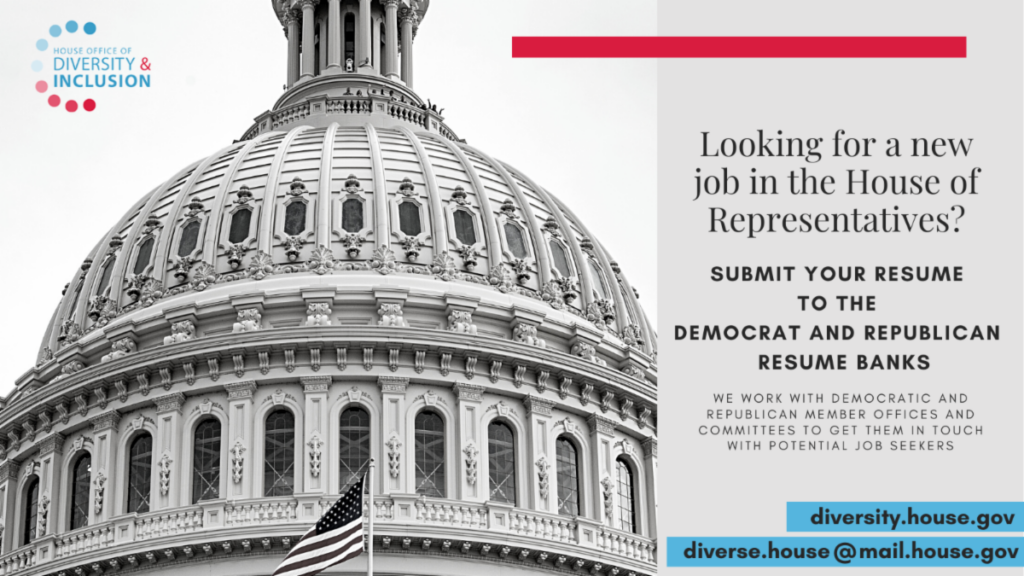 The House is not a single employing entity, but rather it consists of several hundred individual employing offices, which are always hiring, and are looking for your resume! You can submit your resumes below:
Republican offices: housegopjobs.com
Democrat offices: https://www.majorityleader.gov/jobs
U.S. House of Representatives Resume Bank
Looking for an easy way to explore all the internships offered at the House of Representatives? The House Resume Bank provides job seekers with a simple way to submit their resumes for jobs in House offices in Washington, D.C. and across the nation's congressional districts.
GU POLITICS OFFICE HOURS
Sign up for Office Hours with a Georgetown University Politics Fellow. This years Fellows are Karoun Demirjian, Katie Harbath, Xochitl Hinojosa, Alex Lundry (MPP'04), Terry McAuliffe (L'84), and Mary Elizabeth Taylor. Follow this link for more information.
Industry Advisor:
Beth Schill
elizabeth.schill@georgetown.edu
twitter.com/hirehoyas_bethS
linkedin.com/in/elizabeth-schill-81a1765/
Drop-In Appointments:
Drop-ins are in person Monday through Friday from 1pm – 3pm.
Resources:
Writing Resumes & Cover Letters
Networking Skills
Interviewing Skills
What Can I Do with My Georgetown Major?
One on one Appointments:
Appointments are available via Handshake. Click 'Career Center,' then 'Schedule Appointment,' then 'Industry Advising,' then 'Government, Nonprofit, and Education'. [If you do not see appointment availability, please check back the following Monday or email careercenter@georgetown.edu.]