Careers In Government, Education, & Nonprofits
Posted in Announcements News | Tagged Government & Nonprofit Newsletter
February 28, 2023 – Upcoming Events, Opportunities & Resources
March comes in like a Lion…

Well, ok. Today is technically not March. But we're close, huh? And the weather could sure fool everyone in terms of what season we're in. Seriously… Spring? Summer? Winter?? Who knows.

With this wild change in seasons (and crazy early allergies) thoughts often turn to the summer, or the great beyond (life after graduation, that is). This can bring up many a thought of panic in students. Let me tell you that there is no need to panic. I know that it seems like everyone has a job or an internship, but I can tell you that by the volume of students we're seeing at Cawley, that is just plain not true. Besides, all you see/hear are people who have successes – you don't really see someone on Healey Lawn yelling about their lack of a job or internship, right?

All that being said, Spring Break comes at a great time for getting prepared to look for that internship or job. Why is that?
Unlike other industries, the majority of positions in the public service realm aren't posted on any schedule. So – what that means, dear jobseeker, is that you haven't 'missed it.' A lot of organizations in my industries post internships approximately one semester ahead of time, and jobs as they have need. So if you are looking for a summer internship, you are right on cue. Looking for a job? Now is the time to favorite employers in Handshake, set up job alerts in USAJobs and Google, and start looking. Basically anything posted at this point is fair game. And many employers will have entry-level jobs open up during the late spring and summer months as people in those entry level jobs leave, get promoted, or go on to school. So no job by graduation? You will likely have one by the end of the summer (ahem barring any unforeseen events – thank you covid).

But before you rush off to apply, definitely take some time to look at what your needs are post graduation. It can be tempting to jump right into a job or an internship. And perhaps those bills are looming and it is necessary to do so. If you can, I highly recommend to take a bit of a break between the end of the semester or college, before you start that job or internship. Your brain will thank you!

As always, I am here to help brainstorm ideas, look at industries, demystify hiring myths and more. And I am doing virtual appointments during break. Above all, though, do take this time to get in some R&R so that you can finish the second half of the semester strong.
Peace,
Beth
Website Note
You are currently viewing a shortened version of this newsletter, leaving out the events and job opportunities from that time. To see the full version, click here.

MARKETING ALUMNI-IN-RESIDENCE
Are you interested in marketing jobs and internships but feel lost about timelines? Our alumni-in-residence will answer your questions about skills needed, employers, timelines and more! Click here to sign up!
Giuliana Pence, Digital Strategist at The Pew Charitable Trusts

Thursday, March 16th, 1:30pm – 4:00pm

Ianthe Metzger, Director of State Advocacy Communications at Planned Parenthood

Friday, March 17th, 9:30am – 12:00pm
Please note that this is a sampling of jobs and internships with approaching application deadlines. Go to Handshake to see the complete list.
Please note that this is a sampling of jobs and internships with approaching application deadlines. Go to Handshake to see the complete list.

Please note that this is a sampling of opportunities with approaching application deadlines. Go to Handshake to see the complete list.
---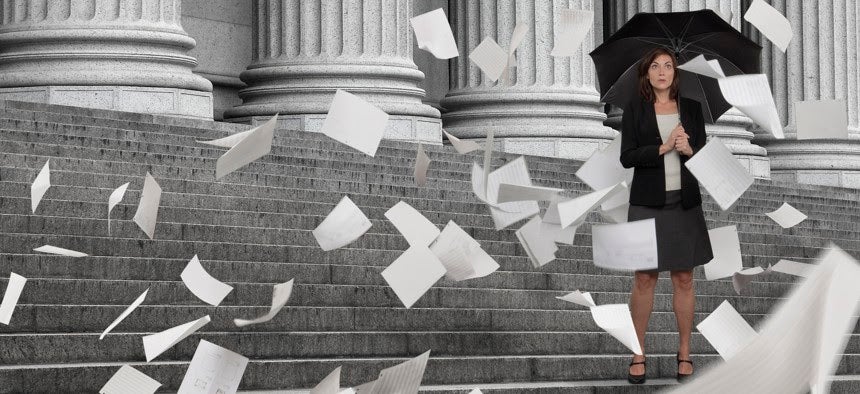 Say No to Politicizing the Civil Service, But Yes to More Flexibility
(Government Executive – Ronald Sanders)
"Banning exceptions to standard federal personnel rules could make agency-specific reforms more difficult."

HELPFUL JOB BANKS
Federal Government Fellowships & Internships
Interested in federal internships or fellowships, but confused when to apply? Check out this summary of popular internships and their general deadlines.
Popular Government Contractors
Interested in working in the federal space, but not directly for Uncle Sam? Check out this list of popular federal government contractors, and the agencies with whom they work.
Nemnet, a national Diversity Recruitment & Consulting Firm, is committed to assisting schools and organizations in the recruitment and retention of diverse teachers, administrators and coaches. Learn more HERE.
U.S. House of Representatives Resume Bank
Looking for an easy way to explore all the internships offered at the House of Representatives? The House Resume Bank provides job seekers with a simple way to submit their resumes for jobs in House offices in Washington, D.C. and across the nation's congressional districts.
Industry Advisor: 
Beth Schill 
elizabeth.schill@georgetown.edu 
twitter.com/hirehoyas_bethS
linkedin.com/in/elizabeth-schill-81a1765/
Drop-In Appointments:
Drop-ins are in person Monday through Friday from 1pm – 3pm.
Resources:
Writing Resumes & Cover Letters
Networking Skills
Interviewing Skills
What Can I Do with My Georgetown Major?
One on one Appointments: 
Appointments are available via Handshake. Click 'Career Center,' then 'Schedule Appointment,' then 'Industry Advising,' then 'Government, Nonprofit, and Education'. [If you do not see appointment availability, please check back the following Monday or email careercenter@georgetown.edu.]