Careers In Government, Education, & Nonprofits
Posted in Announcements News | Tagged Government & Nonprofit Newsletter
May 10, 2022 – Upcoming Events, Opportunities & Resources
From the Advisor: So long, farewell!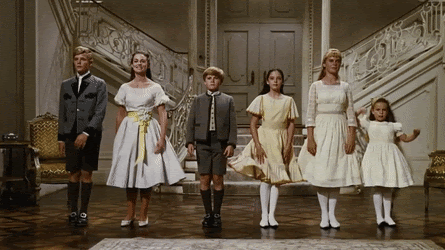 Our final newsletter! *sniff*. There is so much left to say, and so many cool things I want to share with you. I will do my best to keep it relevant and brief, so I don't stand it the way of you and summer! To my seniors – a heartfelt congratulations. You have made it through college – and at that a college experience unlike anything you ever imagined. Whenever I think about careers, or really life beyond college, I think what is so odd is that there is no rubric for life. You've been in the same world of academic achievement since you were about five years old. The next step was the next grade, the next game, etc. Instead now, what is next looks incredibly different.
That is where, if I can impart one piece of advice to you all, it'd be this: stop comparing your success (or lack thereof) to others. First of all, we all have different perceptions of success. Up until this point perhaps it was a certain letter grade, or specific GPA, or being hired by a particular organization. But once you step through the gates, what is next differs. For some of you, success will look like the corner CEO office, or others a six figure salary. Some of you will see success as helping younger siblings get into college, or taking care of a sick family member. Others will see success as falling in love and starting a family, or joining a religious community. Others see success as a literal battlefield through joining the military, or serving your country.
Even within our own realms of success, how we each define it will change. My vision of success today is vastly different than that two years ago. But you know what, that is ok. Cuz life is what you make of it. No need to freak!
Some of you may be feeling a little bit of panic that it is nearly May and you have not found a job or summer internship. Or seniors, I know a lot of you don't have jobs yet and graduation is literally next week. Please, do not panic! In the government, non-profit and education sectors, a lot of places do not post until very last minute. A five person non-profit team doesn't have the time to plan ahead and recruit nine months ahead of time. Chances are they just figured out they need an intern… yesterday. And in the world of education, a lot of schools and higher-ed institutions see most of their movement at the conclusion of the academic year and over the summer. In Handshake alone, there over 700 jobs, and well over 500 education, non-profit, and government/government relations internships currently posting – just in Washington, D.C.! Of those hundreds of internships, nearly half of them are paid some small stipend.

Breathe and take a moment to think about what would really be the best way for you to spend your summer. True, internships can offer an invaluable experience, but so can working a part-time job, taking some extra courses, traveling, or just taking some time off to relax, decompress and enjoy friends and family. 
Be sure to check out the following lists, sign up for email alerts and also read this newsletter to find out some interesting opportunities for the summer:
Thank you, thank you, thank you!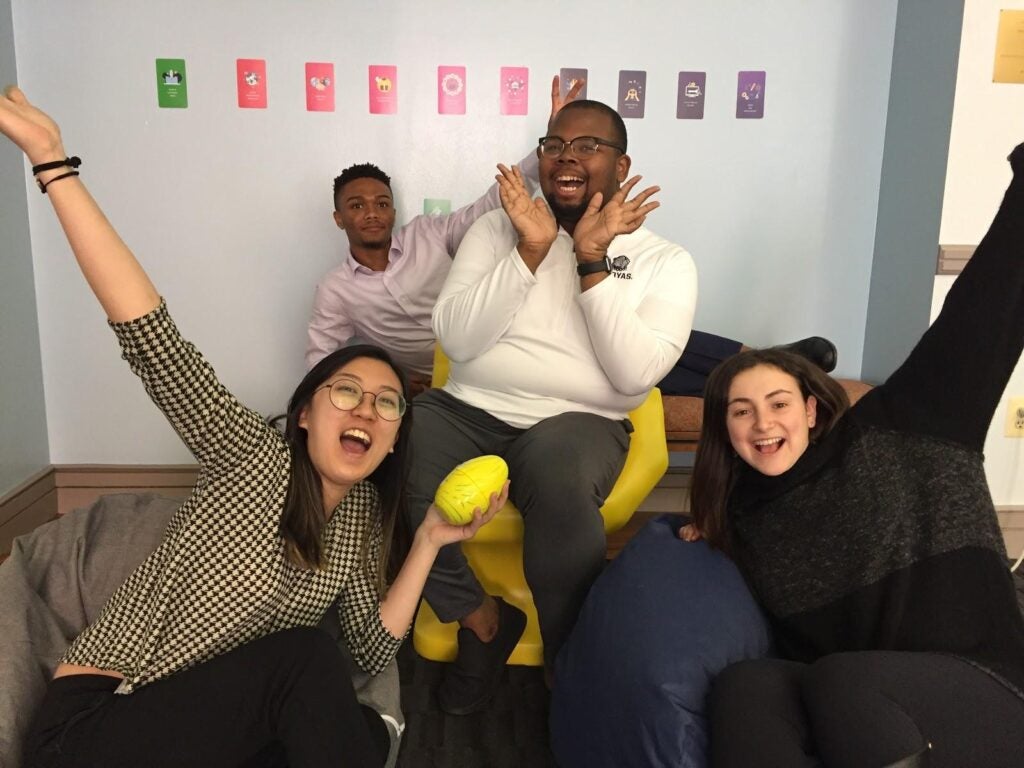 Last, this being our last newsletter, I have to give an awesome shout-out to my student employees: Anya, Abril and Alexa. Anya has been invaluable as our Government Peer Advisor. Those of you who worked with her know she is a wealth of information for your questions on applications. Abril & Alexa were my go-to people for helping me make these newsletters as awesome as they are. Thanks, all, and good luck in the wonderful next step of life's adventure.
Fare thee well! I hope you all have a wonderful summer and beyond!
Peace,
Beth
Sign up and check Handshake for events, jobs, and follow favorite employers to be alerted when they post something
Follow me on Twitter
Website Note
You are currently viewing a shortened version of this newsletter, leaving out the events and job opportunities from that time. To see the full version, click here.
Please note that this is a sampling of jobs and internships with approaching application deadlines. Go to Handshake to see the complete list.
Announcements

Business – Student Industry Ambassador
Marketing – Student Industry Ambassador
Career Assistant – Health, Science, Tech & Analytics
Career Assistant – PreLaw & Government, Nonprofit & Education
Please note that this is a sampling of jobs and internships with approaching application deadlines. Go to Handshake to see the complete list.
Industry Advisor:
Beth Schill
elizabeth.schill@georgetown.edu
twitter.com/hirehoyas_bethS
linkedin.com/in/elizabeth-schill-81a1765/
Resources:
Writing Resumes & Cover Letters
Networking Skills
Interviewing Skills
What Can I Do with My Georgetown Major?
Drop-In Appointments:
All drop-ins are back in person through the end of the Spring 2022 semester from 1-3PM Monday through Friday.
One on one Appointments:
Appointments are available via Handshake. Click 'Career Center,' then 'Schedule Appointment,' then 'Industry Advising," then 'Government, Nonprofit, and Education' or 'Government Peer Advisor'. [If you do not see appointment availability, please check back the following Monday or email careercenter@georgetown.edu.]