Careers In Government, Education, & Nonprofits
Posted in Announcements News | Tagged Government & Nonprofit Newsletter
June 14, 2023 – Upcoming Events, Opportunities & Resources
From the advisor:
Summertime

Hey Hoyas! How's it going. Here we are at the start of June, and I hope you had at least a few days, if not weeks, to chill and relax. Today also marks Flag Day (new window), which in my mind seems to coincide with the real start of summer. Flag Day was also my grandmother's birthday, so growing up I often remember having the end of school coincide with a big family BBQ outside at my grandparents house. The place would be covered with flags, red, white & blue bunting – the works. It always meant that summer was here.

So, in addition to eating lots of watermelon (or pick your favorite summer food), what should you be doing with your summer? To be honest, there is no one right or wrong thing to do (or not) do during the summer. But, these months often present you with a unique pace of life, and that can be the opportunity to network and learn more from others about potential career paths. Whether you are here in D.C., or your hometown, the relaxed pace of summer for both you and potential connections makes this an ideal time to connect with folks to learn about potential career paths. Not sure where to start? That is a-ok. As Hoyas, you have access to a fantastic website called HoyaGateway (new window). On it are alums who are there because they want to give back to fellow Hoyas, and share their own career journeys. Be sure to sign up and start browsing the network.
Come across someone you find interesting? Be sure to reach out to politely ask them for some time to chat about their careers, if they are able. A few tips from some of our alums said that they love hearing from students, but to keep these things in mind.
Try not to come across as too demanding. Time is a commodity, especially for those working. So in agreeing to speak with you for 20-30 minutes, that is time they are not spending with their jobs, families, etc. So be respectful of that. Time moves differently outside of academia. So if you email an alum, wait for a good week or two before reaching back out to them.
Be flexible. It is perfectly fine to give them some time options that work on your end, but always be sure to put in the clause, "If the times I've proposed do not work for you, I would be happy to find a time that better fits your schedule." (or something similar). Remember these folks are doing you a favor (not the other way around).
Do. Not. Ghost. EVER! I've heard from some alums some pretty awful stories of students ghosting them. I mean, I think ghosting is just rude in any context, but especially here, it can be a great way to torpedo your career search. This is a small town, so just don't do it.
Send a thank you note. An email is perfectly fine – and aim to do this within 24-48 hours of the meeting. As with any communication, be sure to be professional and ensure there are no glaring errors. This is not a text, so proper capitalization and punctuation are good. Use of emojis and lots of exclamation points are not.
As you may notice, we are starting to see hiring pick up for fall semester internships. It is even time to start thinking about Summer 2024 internships for those of you interested in intelligence jobs. And while I am taking some vacation this summer, I am around. Come see me (in person or virtually).
Beth
Website Note
You are currently viewing a shortened version of this newsletter, leaving out the events and job opportunities from that time. To see the full version, click here.

Please note that this is a sampling of jobs and internships with approaching application deadlines. Go to Handshake to see the complete list.
Please note that this is a sampling of jobs and internships with approaching application deadlines. Go to Handshake to see the complete list.
Please note that this is a sampling of jobs and internships with approaching application deadlines. Go to Handshake to see the complete list.

Please note that this is a sampling of opportunities with approaching application deadlines. Go to Handshake to see the complete list.
---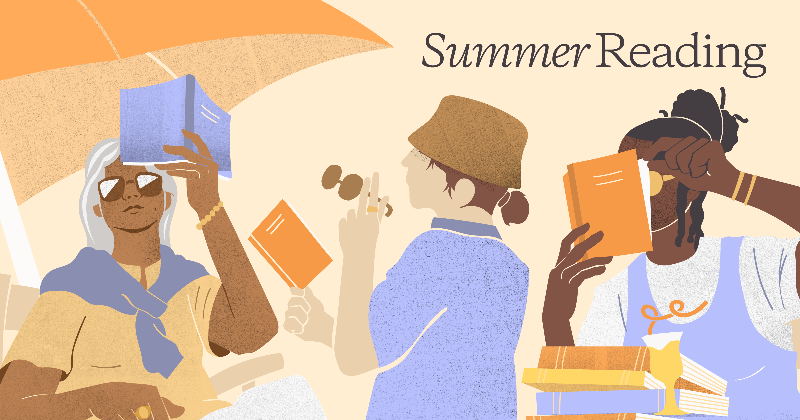 Reading for Fun!
All year long I've put interesting articles and links here for you to pursue at your leisure. And that is the key, huh? At your leisure – not something you see much during the school year. Thankfully, the summer months are often different. This summer, I encourage you to read but read for fun. I always love the suggestions Goodreads has – and they have a great summer reading guide (new window).

HELPFUL JOB BANKS
Federal Government Fellowships & Internships
Interested in federal internships or fellowships, but confused when to apply? Check out this summary of popular internships and their general deadlines.
Popular Government Contractors
Interested in working in the federal space, but not directly for Uncle Sam? Check out this list of popular federal government contractors, and the agencies with whom they work.
Nemnet, a national Diversity Recruitment & Consulting Firm, is committed to assisting schools and organizations in the recruitment and retention of diverse teachers, administrators and coaches. Learn more HERE.
U.S. House of Representatives Resume Bank
Looking for an easy way to explore all the internships offered at the House of Representatives? The House Resume Bank provides job seekers with a simple way to submit their resumes for jobs in House offices in Washington, D.C. and across the nation's congressional districts.
Industry Advisor:
Beth Schill
elizabeth.schill@georgetown.edu
twitter.com/hirehoyas_bethS
linkedin.com/in/elizabeth-schill-81a1765/
Drop-In Appointments:
Drop-ins are in person Monday through Friday from 1pm – 3pm.
Resources:
Writing Resumes & Cover Letters
Networking Skills
Interviewing Skills
What Can I Do with My Georgetown Major?
One on one Appointments:
Appointments are available via Handshake. Click 'Career Center,' then 'Schedule Appointment,' then 'Industry Advising,' then 'Government, Nonprofit, and Education'. [If you do not see appointment availability, please check back the following Monday or email careercenter@georgetown.edu.]