Careers In Government, Education, & Nonprofits
Posted in Announcements News | Tagged Government & Nonprofit Newsletter
August 09, 2022 – Upcoming Events, Opportunities & Resources
From the Advisor:
It's August! I hope you are all staying relatively cool out there. I just wanted to take a moment to say that while school may be starting to loom large, there is still plenty of time to do some good reflection before your move back to the Hilltop.
The end of July is when we celebrate the Feast Day of St. Ignatius of Loyola – the man to whom we owe Georgetown University, among many other hundreds of organizations. There are even some things we can learn from St. Ignatius we can apply to our career search.

I am caught by the idea of being contemplative in action – and what that means for those of you starting to think about your future. For me, it means being a person who is definitely part of this world, living in it, and trying to solve big questions, while staying free from the rat race.
How can you bring this to your job search? Simple: take time aside to think (or if you are so inclined, pray) about your next step. Fr. Himes of Boston University poses three questions that I think are incredible whenever you are faced with a change in life:
What am I good at?
What brings me joy?
Where does the world need me to be?
I often suggest that students take the time to find a quiet place, sit down with a pen and paper (not your phone or computer), and actually answer these questions. It is often the intersection of these three areas that you can find some insight that may guide you to the next step along your path. 

Once you've had a chance to do some good reflection, then you can take more steps to prepare for the fall. Know that for most government, nonprofit and education organizations, there is not much active recruitment during the fall months. Still, check out these tips to get you ready: 
Take some time to do research on the government, nonprofit and education industries. Check out our webpage for more information on starting your career in public service.  
Set up some coffee-chats (virtual or in person) with alumni who work at organizations you are interested in. Not sure where to start? Create a HoyaGateway profile and search for alumni who work at organizations you admire. 
Are you working or interning this summer? Set up a final meeting with your manager to get their feedback and close out your projects and any final responsibilities.
Thank people who have contributed to your success this summer (handwritten notes go a long way to impress others).
Update your resume and cover letter. Use our guides to help get you started. 
Take some time to rest
Peace,
Beth
Website Note
You are currently viewing a shortened version of this newsletter, leaving out the events and job opportunities from that time. To see the full version, click here.
Please note that this is a sampling of jobs and internships with approaching application deadlines. Go to Handshake to see the complete list.
Please note that this is a sampling of jobs and internships with approaching application deadlines. Go to Handshake to see the complete list.
Helpful Job Banks and Resources

Georgetown University Center for Research & Fellowships: Seniors! interested in post-graduation Fellowships? Don't miss any deadlines! See the Center for Research & Fellowships for those that require their nomination and those that don't).

Nemnet, a national Diversity Recruitment & Consulting Firm, is committed to assisting schools and organizations in the recruitment and retention of diverse teachers, administrators and coaches.  Learn more HERE. 

Popular Government Contractors
Interested in working in the federal space, but not directly for Uncle Sam? Check out this list of popular federal government contractors, and the agencies with whom they work.  
Looking for a new job in the House of Representatives?
The House is not a single employing entity, but rather it consists of several hundred individual employing offices, which are always hiring, and are looking for your resume! You can submit your resumes below:
Republican offices: housegopjobs.com
Democrat offices: majorityleader.gov/resumes
U.S. House of Representatives Resume BankLooking for an easy way to explore all the internships offered at the House of Representatives? The House Resume Bank provides job seekers with a simple way to submit their resumes for jobs in House offices in Washington, D.C. and across the nation's congressional districts.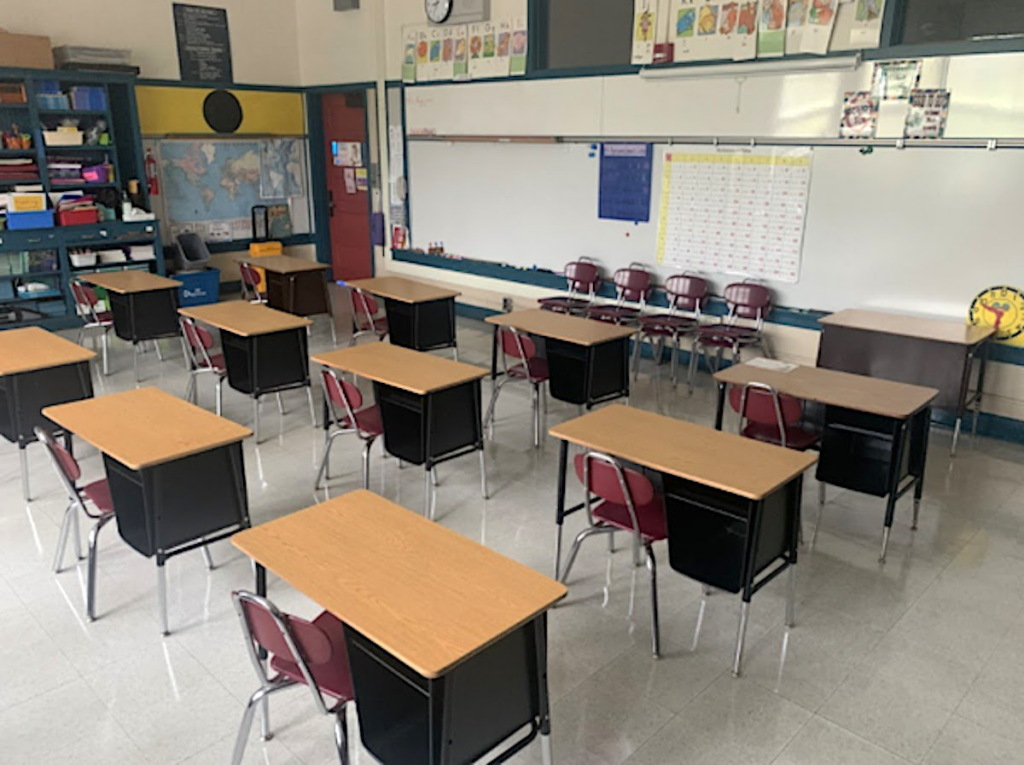 'Never seen it this bad': America faces catastrophic teacher shortage
Hannah Natanson – The Washington Post
The teacher shortage in America has hit crisis levels — and school officials everywhere are scrambling to ensure that, as students return to classrooms, someone will be there to educate them
Industry Advisor:
Note: Beth Schill is on maternity leave until October 2022. Erin Ferree is serving as interim coach and has 1:1 appointments posted on Handshake.
twitter.com/hirehoyas_bethS
linkedin.com/in/elizabeth-schill-81a1765/
Drop-In Appointments:
Drop-ins are virtual on Tues/Thurs from 1-2pm for the summer months. Access our Zoom portal for drop-in appointments here.
Resources:
Writing Resumes & Cover Letters
Networking Skills
Interviewing Skills
What Can I Do with My Georgetown Major?
One on one Appointments:
Appointments are available via Handshake. Click 'Career Center,' then 'Schedule Appointment,' then 'Industry Advising,' then 'Government, Nonprofit, and Education'. [If you do not see appointment availability, please check back the following Monday or email careercenter@georgetown.edu.]