Careers In Government, Education, & Nonprofits
Posted in Announcements News | Tagged Government & Nonprofit Newsletter
September 6, 2022 – Upcoming Events, Opportunities & Resources
From the Advisor: 
Welcome back Hoyas!

In the following weeks, there will be a lot of programming coming at you from the Career Center to help you learn, discover, and slowly identify pieces to build your dream. We do not always have a complete blueprint, nor everything you may need. But be assured we are here to listen, and to help you as much as we can.
In the meantime, do you have a question or a resume you need reviewed? Stop by the Cawley Center Monday-Friday from 1-3pm for our drop in hours. While I am on leave, individual appointments will be available with the wonderful Erin Feree. (You can read more about her background below.)

Peace,

Beth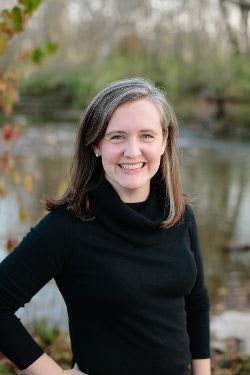 Erin Creasy Ferree is excited to return to the Cawley Career Education Center team to provide Government, Nonprofit & Education Industry Advising appointments this autumn while Beth Schill is on maternity leave. After working in the US government and at the Partnership for Public Service, Erin was on staff at the Cawley Career Education Center from 2012 to 2016 and then coached in the SFS Graduate Career Center until 2018. Most recently, she supported the expansion of the Capitol Applied Learning Labs (CALL) program at Georgetown's downtown campus and also coaches clients interested in starting, or advancing, their careers in a variety of international and public service fields. Outside the office, she is involved in her faith community, hikes and camps whenever possible and attends a lot of her kids' soccer games. You can schedule a 1:1 Industry Advising Appointment with Erin through Handshake and meet with her via Zoom.
Website Note
You are currently viewing a shortened version of this newsletter, leaving out the events and job opportunities from that time. To see the full version, click here.
Please note that this is a sampling of jobs and internships with approaching application deadlines. Go to Handshake to see the complete list.
Please note that this is a sampling of jobs and internships with approaching application deadlines. Go to Handshake to see the complete list.
Helpful Job Banks and Resources

Georgetown University Center for Research & Fellowships: Seniors! interested in post-graduation Fellowships? Don't miss any deadlines! See the Center for Research & Fellowships for those that require their nomination and those that don't).

Nemnet, a national Diversity Recruitment & Consulting Firm, is committed to assisting schools and organizations in the recruitment and retention of diverse teachers, administrators and coaches. Learn more HERE.

Popular Government Contractors
Interested in working in the federal space, but not directly for Uncle Sam? Check out this list of popular federal government contractors, and the agencies with whom they work.
Looking for a new job in the House of Representatives?
The House is not a single employing entity, but rather it consists of several hundred individual employing offices, which are always hiring, and are looking for your resume! You can submit your resumes below:
Republican offices: housegopjobs.com
Democrat offices: majorityleader.gov/resumes
U.S. House of Representatives Resume BankLooking for an easy way to explore all the internships offered at the House of Representatives? The House Resume Bank provides job seekers with a simple way to submit their resumes for jobs in House offices in Washington, D.C. and across the nation's congressional districts.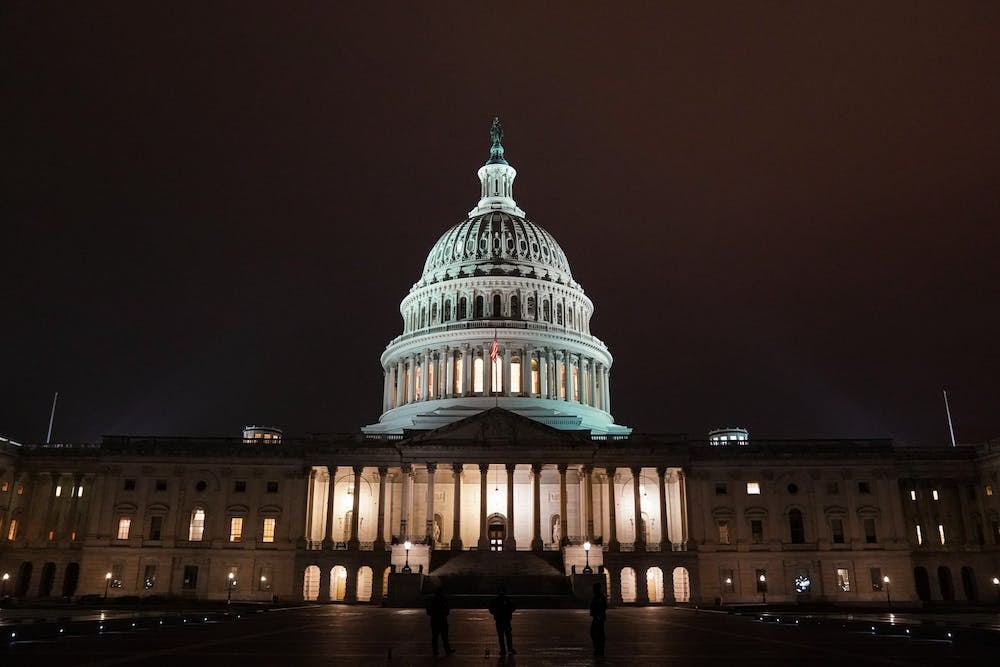 Capitol Hill: Students Reflect on Congressional Summer Internships
David Katz – The Daily Pennsylvanian
"When you're working on the Hill, you feel like you're in the middle of everything. Everything goes on around you. In the building next to you, they're holding a hearing about gun control. In the other building next to you, Nancy Pelosi is sitting in her office. Just being in that sort of environment is really exciting."
Hear more about their experiences here.
Industry Advisor:
Note: Beth Schill is on maternity leave until October 2022. Erin Ferree is serving as interim coach and has 1:1 appointments posted on Handshake.
twitter.com/hirehoyas_bethS
linkedin.com/in/elizabeth-schill-81a1765/
Drop-In Appointments:
Drop-ins are virtual on Tues/Thurs from 1-2pm for the summer months. Access our Zoom portal for drop-in appointments here.
Resources:
Writing Resumes & Cover Letters
Networking Skills
Interviewing Skills
What Can I Do with My Georgetown Major?
One on one Appointments:
Appointments are available via Handshake. Click 'Career Center,' then 'Schedule Appointment,' then 'Industry Advising,' then 'Government, Nonprofit, and Education'. [If you do not see appointment availability, please check back the following Monday or email careercenter@georgetown.edu.]