Creative Opportunities Newsletter
Posted in Announcements News | Tagged Creative Fields, Creative Fields Newsletter
January 23, 2023 – Upcoming Events, Opportunities & Resources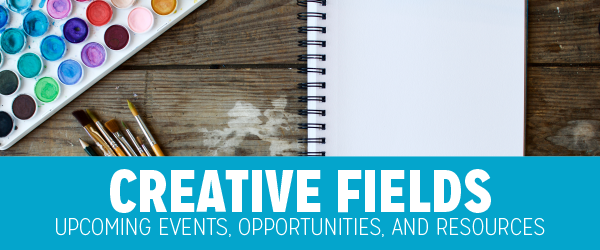 From the Advisor: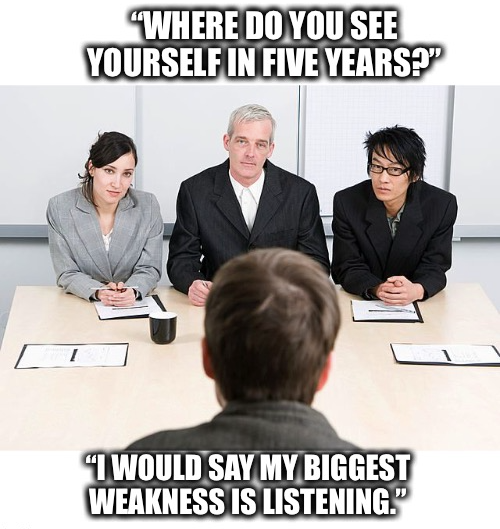 That gave me a chuckle. And sometimes we need to laugh at the things that scare us. Not that interviewing is terrifying or has to be terrifying, but, if you haven't done it very often, it can be a little nerve-racking.

If you want in-person practice, Cawley offers mock interviews. (Appointments available on Handshake.) If you want a really solid AI experience, I encourage you to try Big Interview. It's totally free, and you can find it on Cawley's website (new window).

So, why do I like Big Interview? Let me count some of the ways:
It gives you practice with virtual interviews. Let's face it. A lot of employers use AI-based interviewing platforms now. (Like it or not.) Get comfortable with Big Interview and then create a practice account on HireVue (new window).
The learning modules are truly helpful. Big Interview provides nuts-to-bolts videos on the interviewing process, whether you are just beginning or whether you are at the negotiation stage.
The practice modules are first-rate. If you want to focus on general, behavioral questions, you have a number of options. If you want to dive into industry-specific questions, you have even more options.
Remember, like anything in life, you don't start out knowing everything about all the things. Practice – and more practice – makes improvement.
Jacki
Website Note
You are currently viewing a shortened version of this newsletter, leaving out the events and job opportunities from that time. To see the full version, click here.
Please note that this is a sampling of jobs and internships with approaching application deadlines. Go to Handshake to see the complete list.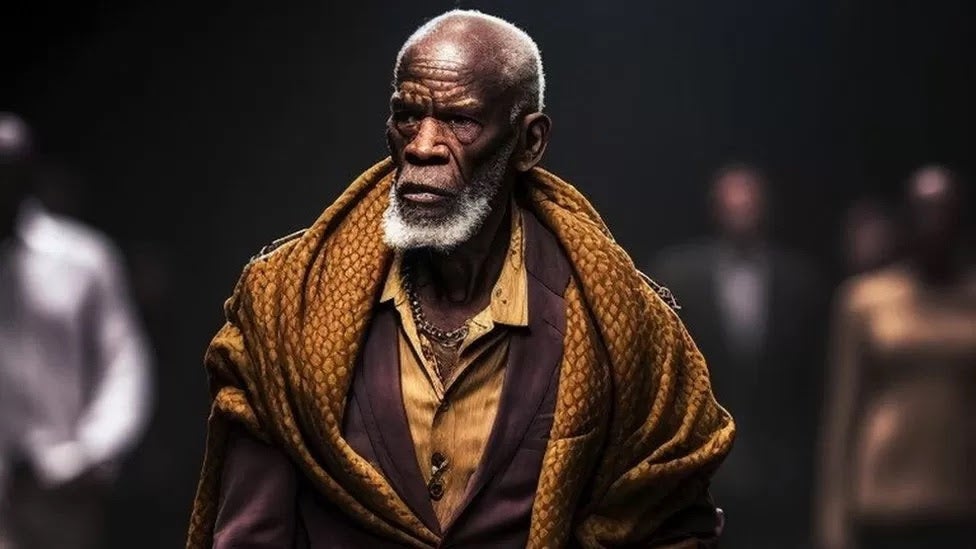 The Nigerian AI Artist Reimagining a Stylish Old Age
Artworks generated by artificial intelligence (AI) have become a source of controversy, but Nigerian filmmaker and artist Malik Afegbua is making a case that it can challenge us to create a better real world – and a more stylish one for older people.

Tarik Habte – BBC News | January 15, 2023
Industry Advisor: Jacki Banks
jlb49@georgetown.edu
Drop-ins are held M-F from 1pm-3pm at the Cawley Career Education Center.
Undergraduates interested in a 1:1 with Jacki can schedule a 30-minute appointment via Handshake.
Online Resources:
Writing Resumes & Cover Letters
Networking Skills
Interviewing Skills
Industry Resources
What can I do with my major?