Creative Opportunities Newsletter
Posted in Announcements News | Tagged Creative Fields, Creative Fields Newsletter
February 6, 2023 – Upcoming Events, Opportunities & Resources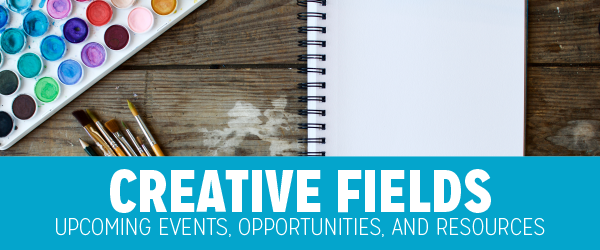 From the Advisor:
This has been a month of recruiter and senior leader meet and greets and virtual town halls with employers across industries. It's been…exhausting but insightful. As always, I'm happy to share what I've learned, so you can be better prepared for the recruitment process.
Compared to before the pandemic, students are less prepared for professional interactions. As recruiters work with college students every day, they are more likely to flex and meet students where they are. Senior leaders? Not so much. "They expect students to have done preliminary research about the industry, the company, and dress according to industry standards."
In a similar vein, recruiters see a change in professional communication at career fairs. Prior to the pandemic, recruiters were accustomed to students who did that preliminary research on their companies and asked thoughtful questions. Now, students are just as likely to ask "What can your company offer me?" (Hint: Recruiters want you to do some homework beforehand.)
Recruiters are getting ghosted, too. This is not a student-only phenomenon. Recruiters find that students avoid having difficult conversations, specifically when they want to turn down a position. "It's okay to tell me that you're not interested. I can handle the "no." What I need is a timely answer, so I can get back to other candidates." And, by the way, recruiters do keep records on who ghosts them. "If you stay in the industry, your record will follow you."
It can be difficult to know what to do during the internship and job hunt.  No one is born knowing what to do!  As always, we are here to accompany you throughout the career lifecycle, from exploration to application.  Take advantage of our drop-ins, mock interviews and 1:1 appointments.  You've got this.

Take care,
Jacki
Website Note
You are currently viewing a shortened version of this newsletter, leaving out the events and job opportunities from that time. To see the full version, click here.
Please note that this is a sampling of jobs and internships with approaching application deadlines. Go to Handshake to see the complete list.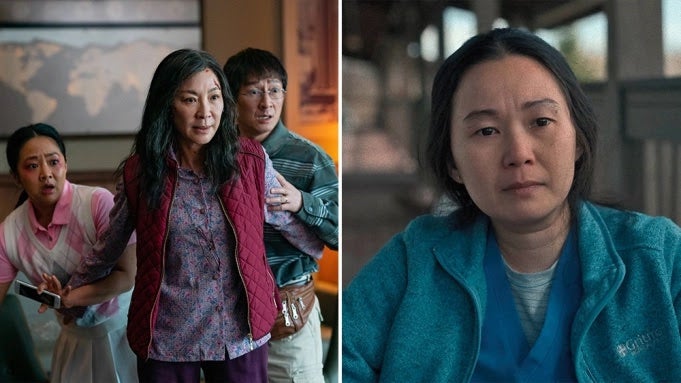 Oscars Diversity: Asian Actors Make History in Nominations
With nods for Michelle Yeoh, Ke Huy Quan, Stephanie Hsu (all for "Everything Everywhere All at Once") and Hong Chau ("The Whale"), the number of Asian acting nominees reached the most recognized in a single year ever at four nominations. Read more.

Clayton Davis & Angelique Jackson – Variety | January 24, 2023
Industry Advisor: Jacki Banks
jlb49@georgetown.edu
Drop-ins are held M-F from 1pm-3pm at the Cawley Career Education Center.
Undergraduates interested in a 1:1 with Jacki can schedule a 30-minute appointment via Handshake.
Online Resources:
Writing Resumes & Cover Letters
Networking Skills
Interviewing Skills
Industry Resources
What can I do with my major?