Creative Opportunities Newsletter
Posted in Announcements News | Tagged Creative Fields, Creative Fields Newsletter
September 22, 2023 – Upcoming Events, Opportunities & Resources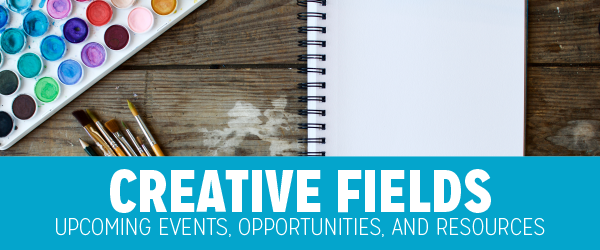 From the Advisor:
Finally, respite from the heat! I hope everyone is enjoying a gentle transition to the fall weather. Dare I tempt fate and say we've entered "sweater weather" season?
While you cozy up with your favorite beverage of choice, grab your laptop and scroll, scroll to the "Don't Miss the Deadline" section. It's a real grab bag of spring and summer opportunities. As I learn about internships and fellowships from major employers, I add them. Is it everything that's out there? No. Do your due diligence; check out the early careers section of employer websites; and sign up for job alerts. The bigger the employer, the greater likelihood they have earlier deadlines. (Generally speaking, not always.) If you are interested in marketing roles at tech firms, those tend to be early as well.
Make sure you are ready to apply when you see an opportunity that appeals. Once again, consider this a gentle nudge in the direction of Resume Worded, free for Georgetown University students. Resume Worded will give your resume a score, which always sends students into a panic. It's not your final grade! Instead of the score, check out the advice. It's a truly useful AI tool. Check it out.
Good luck, Hoyas! And grab that cozy sweater for the time being.
Jacki
Website Note
You are currently viewing a shortened version of this newsletter, leaving out the events and job opportunities from that time. To see the full version, click here.

Please note that this is a sampling of jobs and internships with approaching application deadlines. Go to Handshake to see the complete list.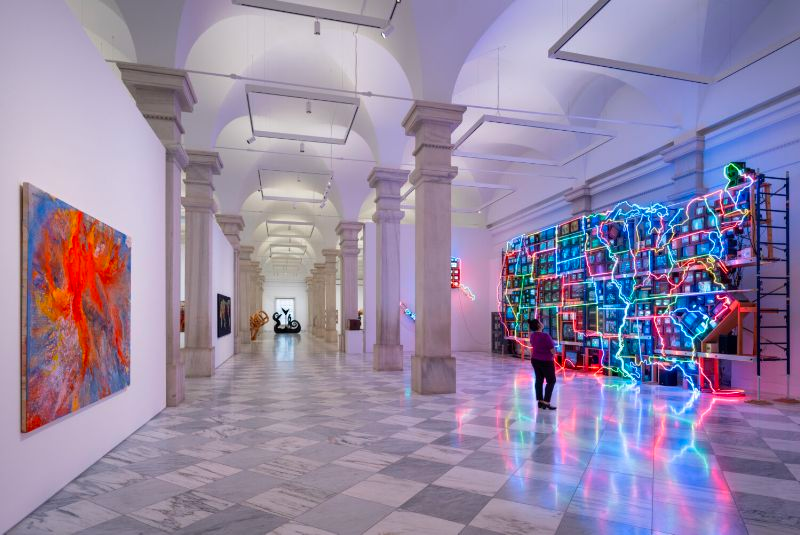 Smithsonian American Art Museum Unveils Renovated Modern And Contemporary Galleries
The renovation also comes with a new vision to showcase new works along with a wider diversity of American art from Black, Latinx, Asian American, LGBTQ+, Indigenous and women artists.
Read MORE
By Aja Drain– DCist

Industry Advisor: Jacki Banks
jlb49@georgetown.edu
Drop-ins are held M-F from 1pm-3pm at the Cawley Career Education Center.
Undergraduates interested in a 1:1 with Jacki can schedule a 30-minute appointment via Handshake.
Online Resources:
Writing Resumes & Cover Letters
Networking Skills
Interviewing Skills
Industry Resources
What can I do with my major?