Health & Science Newsletter
Posted in Announcements News | Tagged Health and Science Newsletter
April 26, 2023 – Upcoming Events, Opportunities & Resources
FROM THE ADVISOR:
Hello Hoyas!
Many of you are still making plans for the summer, and let me just say, there is plenty of time to still plan so please try not to stress. You are welcome to make an appointment with me via Handshake (new window) to talk through options now or after finals.
Nonetheless, there are numerous options to obtain practical experience or utilize your summer fruitfully besides engaging in a structured internship. If financial stability is your priority, go ahead and take on a part-time job such as lifeguarding, retail, or babysitting. Alternatively, you may prefer to concentrate on preparing for the MCAT or GRE, or perhaps take a break from academic pressure and indulge in a Netflix binge. Remember that as a student, your primary focus is on your studies, and potential employers or admissions committees will not scrutinize" gaps" in your resume. Here are some summer break ideas that go beyond the conventional internship experience.
Work on a Short-Term Project.Check out Parker Dewey (new window) and Forage (new window) for mostly remote, short-term projects. Forage has 8 self-paced projects in health and science right now.
Work on a Personal Project. Get ahead of your senior thesis or junior research project; write a blog with content you are passionate about (topics that could range from baking cakes to climate change); and/or learn a language.
Refresh your Career Development Skills and Documents. This includes updating your resume, Handshake and LinkedIn profiles; preparing for case interviews and behavioral interviews; preparing for graduate school by studying for exams and researching programs to apply; and networking with professionals.
Take a Course / Learn Something New. Take courses to learn/enhance a soft and hard skill(s). Coursera (new window) and LinkedIn Learning (new window) offer an array of courses. I found the courses, Statistical Analysis with R for Public Health Specialization and Become an EMT Specialization, on Coursera. Improve upon your project management skills, a foreign language or a soft skill with LinkedIn Learning. Also, check out this list of 850+ Ivy League free courses (new window).
Volunteer. My go-to sites to find volunteer experiences are Idealist.org (new window), volunteermatch.org (new window), catchafire (new window) (250 projects needing research, writing, data, and/or translation skills),and allforgood (new window) (opps in hospitals, hospices, and more). Below are a few highlighted organizations and opportunities in the health and science industry. Of course, you may want to volunteer in a completely different area of interest to explore your curiosities, and that works too.
For pre-health students, this spreadsheet (new window) outlines more summer opportunities to consider.
Website Note
You are currently viewing a shortened version of this newsletter, leaving out the events and job opportunities from that time. To see the full version, click here.
Please note that this is a sampling of jobs and internships with approaching application deadlines. Go to Handshake to see the complete list
Please note that this is a sampling of jobs and internships with approaching application deadlines. Go to Handshake to see the complete list.
50 Ways for College Students to Maximize Summer Break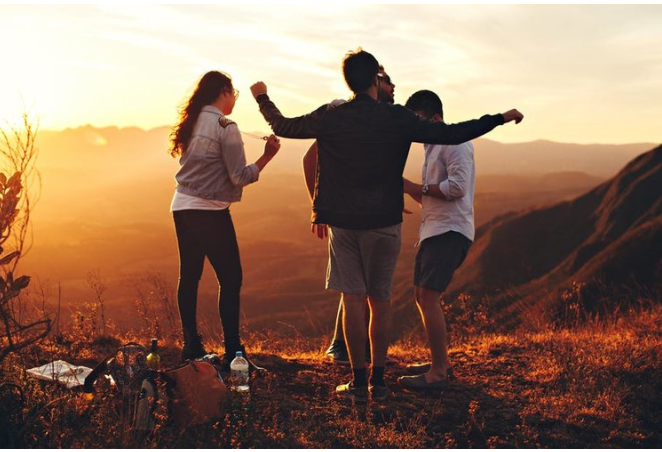 Source: Campus Groups
Summer is right around the corner. How will you spend your months off? Working, reading, traveling, relaxing, learning a new skill or language? No matter what your goals are, summer vacation is the perfect opportunity for you to explore enriching activities that you don't always have time to pursue during the school year. Check out this list of 50 productive & fun ways to spend your summer break for inspiration! Read the article here (new window)!
Industry Advisor:
Jodi Schneiderman
js4612@georgetown.edu
Online Resources:
Writing Resumes & Cover Letters
Networking Skills
Interviewing Skills
Industry Resources
What Can I Do with My Georgetown Major?
Drop-In Hours
Drop-ins are MTThF, 1-3pm, in person at Cawley, One Leavey, and virtual 1-3pm on Wednesday, and 6:30-7:30pm on Tuesday and Thursday.
Appointments: Virtual and in-person appointments are available via Handshake. Sign up under 'Career Center,' then 'Appointments', then 'Industry Advising," then 'Health, Science, and Technology'.