Health & Science Newsletter
Posted in Announcements News | Tagged Health and Science Newsletter
July 10, 2023 – Upcoming Events, Opportunities & Resources
FROM THE ADVISOR:
Hello Hoyas!
Applications are now open for the Virtual Student Federal Service (VSFS) program offering 525 unpaid, 10-month internships. This virtual internship program has existed for years as a part of an ongoing effort by the State Department to harness technology and facilitate new forms of diplomatic engagement amongst young people. Students from all academic levels are eligible to apply, and the deadline for applications is July 31. The program offers a diverse array of projects, such as consolidating evidence for data-to-care strategies in HIV prevention, strengthening state mental health systems, conducting data collection and analysis on child traumatic stress, and curating social media content for UN climate negotiations. In summary, there is a wide range of exciting projects available!
Here are some helpful tips to keep in mind before you submit your application:
Watch this 3-min video for tips on how to apply.
You can only apply to three projects so choose wisely.
Utilize the search function to narrow down projects based on agency, skill, or specific keywords. For example, searching for the keyword "data" yields 196 available internships.
For questions about how to start a federal application, check out the resource guide on Handshake and watch our Federal 101 video series.
I am around if you need support. Feel free to make a virtual appointment via Handshake. I hope you are enjoying your summer break!
All the best,
Jodi Schneiderman | js4612@georgetown.edu (new window)
Assistant Director, Employer Relations and Industry Advising | Health, Science, and Technology
Website Note
You are currently viewing a shortened version of this newsletter, leaving out the events and job opportunities from that time. To see the full version, click here.
Please note that this is a sampling of jobs and internships with approaching application deadlines. Go to Handshake to see the complete list
Please note that this is a sampling of jobs and internships with approaching application deadlines. Go to Handshake to see the complete list.
How to Master Your Summer Internship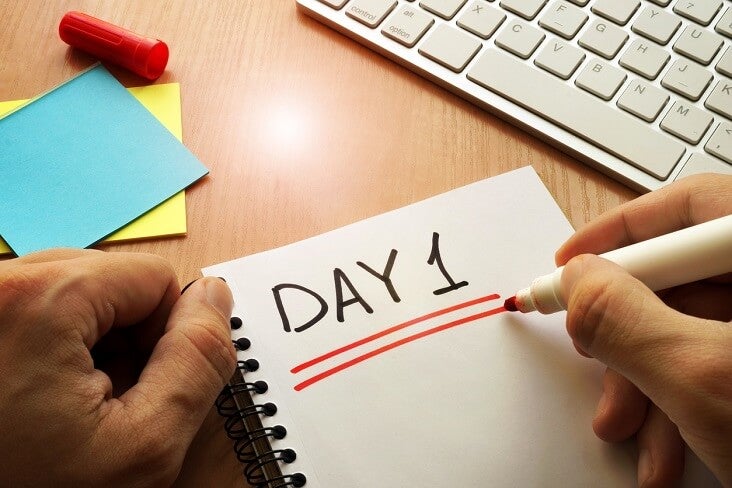 Source: The Muse, Inc
The author shares six valuable tips for maximizing your summer internship experience. Remember that these suggestions can also be relevant for volunteer work, research projects, and various other practical experiences.Among the six tips shared, my personal favorite is the initial one, which emphasizes the importance of entering the experience with a well-defined plan.Take a moment to reflect on the following: What is your primary goal for this experience? What one or two skills do you want to grow? What are one or two technical concepts you want to leave with? Other goals include treating the internship like a (long) interview, speaking up, finding a mentor, and documenting your achievements. To gain further insights and deepen your summer experience, I also suggest reading 10 Questions Great Interns Ask Their Boss.
Industry Advisor:
Jodi Schneiderman
js4612@georgetown.edu
Online Resources:
Writing Resumes & Cover Letters
Networking Skills
Interviewing Skills
Industry Resources
What Can I Do with My Georgetown Major?
Drop-In Hours
Drop-ins are MTThF, 1-3pm, in person at Cawley, One Leavey, and virtual 1-3pm on Wednesday, and 6:30-7:30pm on Tuesday and Thursday.
Appointments: Virtual and in-person appointments are available via Handshake. Sign up under 'Career Center,' then 'Appointments', then 'Industry Advising," then 'Health, Science, and Technology'.