Health & Science Newsletter
Posted in Announcements COVID-19 News | Tagged Health and Science Newsletter
January 12, 2022 – Upcoming Events, Opportunities & Resources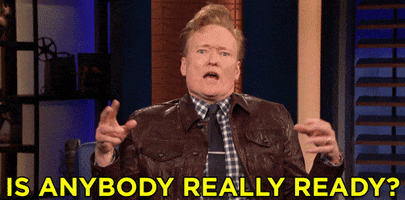 Are you ready to be back? That is the question. It is January 12th. It is colder, darker and Omicron is everywhere so you may as well spend time indoors studying, writing papers, and applying to summer internships and full-time jobs. I am happy to support you upon your return.Go ahead and make an appointment on Handshake under the Career Center tab, choose Industry Advising, choose Health, Science, and Tech.
As a reminder, the following services and tools provide immediate assistance.
– Virtual drop-ins take place Monday-Friday, 1-3pm.
– Resume Worded scores your resume and shares tips on how to improve the document. This tool will also provide a score based on a particular job or internship you are applying by reviewing key word matches in the job posting and on your resume.
– Big Interview is a platform that allows you to practice interviewing and scores you on various factors (lighting, umm's, vocabulary, and more) to help you improve.
All the best,
Jodi Schneiderman | js4612@georgetown.edu
Assistant Director, Employer Relations and Industry Advising | Health, Science, and Technology
---
Website Note
You are currently viewing a shortened version of this newsletter, leaving out the events and job opportunities from that time. To see the full version, click here.
Article of the Week
22 Resume Tips and Tricks for 2022
Source: ResumeWorded
As you start the new year, are you wondering how to write a resume in 2022? Revamp your resume with new accomplishments, simple formatting, hard skills, and many more. This article highlights 22 different tips to make your resume stronger as you apply to jobs. Make sure you polish your resume, write a strong cover letter, and highlight the skills you have picked up through both remote and in-person work. This article also describes important networking tips that will help you succeed in the new year! Read this article to learn more. 
Career Center Resources
Industry Advisor:
Jodi Schneiderman
js4612@georgetown.edu
Online Resources:
Writing Resumes & Cover Letters
Networking Skills
Interviewing Skills
Industry Resources
What Can I Do with My Georgetown Major?
Virtual Drop-Ins:
Drop-ins are Monday-Friday between 1-3 pm via georgetown.zoom.us/j/417727789. Get connected with an advisor for a 15-minute meeting on a first-come, first-serve basis.
Appointments: Virtual appointments are available via Handshake. Sign up under 'Career Center,' then 'Appointments', then 'Industry Advising," then 'Health, Science, and Technology'.