Pre-Law Opportunities Newsletter
Posted in Announcements News | Tagged pre-law
November 17, 2022 – Upcoming Events, Opportunities & Resources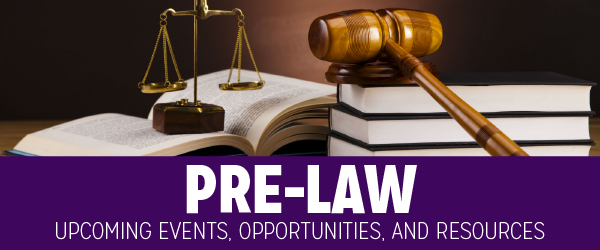 FROM THE ADVISOR:

The Virtual Immersion and Experiential Work Micro-Internship (VIEW) Program aims to provide students with opportunities to develop real world resume-building skills through short-term project work completed in a virtual environment. These paid "micro-internships" are up to 60 hours of work and will take place between January 3 – February 24.  Applicants must submit an application by November 27. When you apply to a project, you are committing to working on this project, if selected. Apply to a maximum of three projects on Handshake under the employer, Georgetown VIEW Program. 
Attend a 20-minute virtual info session today at 12pm, to learn more about the program and how to make your application stand out.  
Below is a sampling of projects in the legal field or needing research skills.
·       Research in Intellectual Property
·       Public Relations for a Whistleblower Law Firm
·       Create a Survey and Research Grants for Legal Nonprofit
·       Research Historical African American Leaders
·       Research Books with Diverse Authors for Publishing Company
·       Research and Develop Content on Climate Change for Global Affairs Group
Note
You are currently viewing a shortened version of this newsletter, leaving out the events and job opportunities from that time. To see the full version, click here.
Industry Advisor:
CONTRACT COACH ON THE WAY
JANUARY 2023
Online Resources:
Writing Resumes & Cover Letters
Networking Skills
Interviewing Skills
Industry Resources
What Can I Do with My Georgetown Major?
Industry Advising Appointments:
Visit Handshake to schedule an appointment with your industry advisor.
Drop-in Hours:
In-Person, Monday – Friday from 1–3PM