Tech & Analytics Newsletter
Posted in Announcements News | Tagged Tech & Analytics News
November 16, 2022 – Upcoming Events, Opportunities & Resources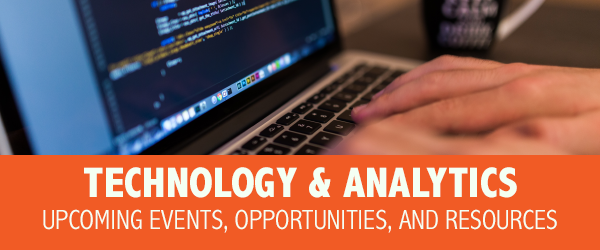 STUDENT SPOTLIGHT: Alexandra Giorno | COL '23 | Computer Science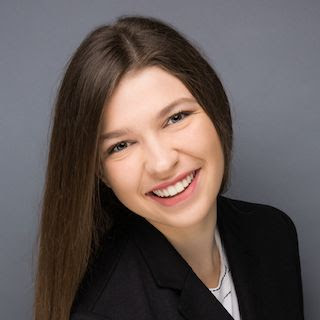 What activities did you participate in while attending GU that you found the most valuable and why? Georgetown Disruptive Tech (GDT) gave good exposure outside the classroom. During my time as a member and leader of Special Projects for GDT, I gained critical skills regarding coding, code review, and good engineering practices. By working on technical consulting projects for startups, and participating in the Google Student Developer Challenge, I was able to also pick up collaboration skills with the rest of Special Projects. GDT allowed me to enter the tech interviewing cycle my sophomore year with technical skills that go beyond the classroom.
Please share your internship experiences. I interned at Apple as a UI Engineer this past summer, where I created an innovative solution to deliver an enhanced user experience when the website is down. I also interned at Zoom as a Software Engineer where I was able to work on the development and creation of the Shared Backgrounds Zoom App, which Georgetown students can actually use today in the Zoom client! I'm glad that both of my experiences were incredible, and a big factor is due to the people I was working with. My teams and manager had a great impact during my internships, as they provided me not only career but personal advice, which helped me decide what should be my next step in my career journey. The biggest difference between these two internships was I was alone on my project at Apple, whereas at Zoom, I had a team of six other interns to develop the product. The Zoom experience taught me a lot about project management as I was working with the product management intern and we were setting the pace for the development. On the contrary, the Apple experience forced me to be more self-sufficient in terms of development and problem solving. Overall, I had great experiences at both companies!
Thank you, Alex, for sharing your internship experience!
All the best,
Jodi Schneiderman | js4612@georgetown.edu
Assistant Director, Employer Relations and Industry Advising | Health, Science, and Technology
Website Note
You are currently viewing a shortened version of this newsletter, leaving out the events and job opportunities from that time. To see the full version, click here.
Please note that this is a sampling of jobs and internships with approaching application deadlines. Go to Handshake to see the complete list.
Please note that this is a sampling of jobs and internships with approaching application deadlines. Go to Handshake to see the complete list.
---
Tech Companies Are Bracing for a Winter of Layoffs
Source: Crunchbase
It's been a tough few weeks for tech. You have likely heard about the mass layoffs going on at Twitter projected to impact 3,700 people….except that Elon Musk has asked many to come back. Oh boy, Elon. Unfortunately, it's looking like more layoffs or pauses in hiring will happen this winter with companies both big and small. Amazon and Apple, for example, made recent announcements of a hiring freeze. Quite a few companies, such as Lyft, Strip, Salesforce and Meta, are laying offer workers. You can read more here (new window). To keep up-to-date, Crunchbase has compiled a list of U.S.-based tech companies that have laid off employees so far this year, and here's a list to track layoffs for all industries. There are certainly still jobs, and definitely internships, in the tech industry – just proceed with caution. Also, target tech companies working on products in high demand, such as food delivery, climate, healthcare, energy (see here (new window) for a list of startups), biopharma, etc. Also, The Wall Street Journal found laid off tech workers can quickly find new jobs, pointing to an overall U.S. jobs market that remains surprisingly strong, which means there are still positions for YOU!
Industry Advisor:
Jodi Schneiderman
js4612@georgetown.edu
Online Resources:
Writing Resumes & Cover Letters
Networking Skills
Interviewing Skills
What Can I Do with My Georgetown Major?
Drop-In Hours
Drop-ins are MTThF, 1-3pm, in person at Cawley, One Leavey, and virtual 1-3pm on Wednesday, and 6:30-7:30pm on Tuesday and Thursday. 
Appointments: Virtual and in-person appointments are available via Handshake. Sign up under 'Career Center,' then 'Appointments', then 'Industry Advising," then 'Health, Science, and Technology'.