Tech & Analytics Newsletter
Posted in Announcements News | Tagged Tech & Analytics News
November 30, 2022 – Upcoming Events, Opportunities & Resources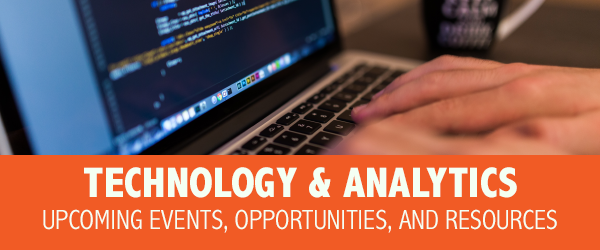 Welcome back from break, Hoyas! While you have been away, I have been reading those emails that I never get to. And low and behold, I found two great resources to share with you, along with the article below which is a bit less doom and gloom on the technology industry. So, let's begin!
Forbes published this article a few months ago – Stanford And Berkeley Dropouts Raised $1.2M To Help College Students Apply To Jobs Easier. Essentially, these young professionals created a site, Simplify, where you can apply to all jobs with just one application and it will track your application status. The site also has company lists, such as Internships at Big Tech Companies or Internships at Unicorns. You can also fill out a short survey to see what postings match your interests. There are 3,000 internships on this site, many of which are in the tech industry. Watch the demo here. One of co-founders, Michael Yan, shared these lists: internships in NYC, internships in the SF Bay Area, and new-grad roles in NYC and new-grad roles in the Bay Area. Check out the site; be sure to download the Chrome Extension per instructions.
While they are making the application process easy, don't forget about the importance of targeting companies of interest to you and networking as a part of your job and internship strategy. Jane Zhang, a student at Duke and employee of Contrary, wrote this article on landing an internship in a startup, however, her advice relates to the job search in general within tech. She asks you to consider what type of problems you like to solve and what technology excites you. Yes, sure, you can be open and apply to internship postings that fit your skills on Handshake, LinkedIn, Simplify (see above), etc. But also, target companies that are interesting to YOU. This article shares some ways to do just that. You are also welcome to meet with me to discuss your interests and go over job and internship strategies at any point. I am here to support you!
All the best,
Jodi Schneiderman | js4612@georgetown.edu
Assistant Director, Employer Relations and Industry Advising | Health, Science, and Technology
Website Note
You are currently viewing a shortened version of this newsletter, leaving out the events and job opportunities from that time. To see the full version, click here.
Please note that this is a sampling of jobs and internships with approaching application deadlines. Go to Handshake to see the complete list.
Please note that this is a sampling of jobs and internships with approaching application deadlines. Go to Handshake to see the complete list.
---
Tech Industry Layoffs are Accelerating. What Does That Really Mean? It's Not As Bad as We Think.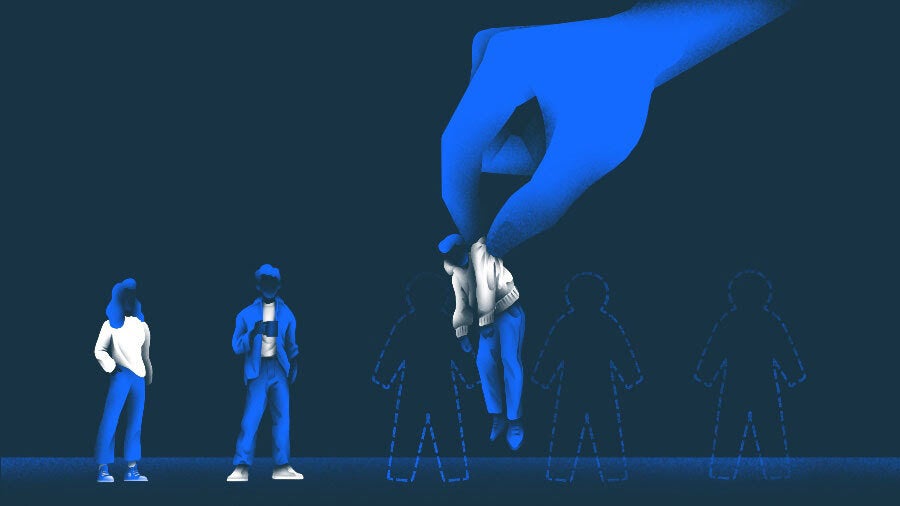 Source: Crunchbase
Author, Keerthi Vedantam, is less gloomy about the tech sector and here's why. She writes that while tech workers are going to have to adjust to a new reality — one that comes with lower salaries and fewer benefits — the tech industry is still poised to be one of the better-off workforces with the U.S. economy in flux. June ended with 554,573 open tech jobs. For comparison, that would mean for every person who has been laid off so far in 2022, there are around eight available postings — more if people who were laid off earlier in the year have already found new employment. Roles including cybersecurity, cloud operations, and data science and analytics continue to be in demand as companies operate remote or hybrid workplaces and require distributed and secure networks, per Dice. Cloud computing roles grew 162% between the first half of 2021 and the first half of 2022, while data-related roles that use languages like R, Go and Typescript increased by 111%, 131% and 142%, respectively. Read the full article here.
Industry Advisor:
Jodi Schneiderman
js4612@georgetown.edu
Online Resources:
Writing Resumes & Cover Letters
Networking Skills
Interviewing Skills
What Can I Do with My Georgetown Major?
Drop-In Hours
Drop-ins are MTThF, 1-3pm, in person at Cawley, One Leavey, and virtual 1-3pm on Wednesday, and 6:30-7:30pm on Tuesday and Thursday.
Appointments: Virtual and in-person appointments are available via Handshake. Sign up under 'Career Center,' then 'Appointments', then 'Industry Advising," then 'Health, Science, and Technology'.