Tech & Analytics Newsletter
Posted in Announcements News | Tagged Tech & Analytics News
January 25, 2023 – Upcoming Events, Opportunities & Resources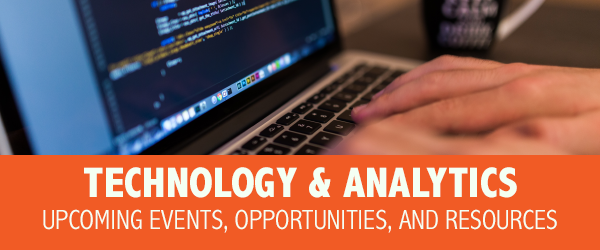 Hello Hoyas!

According to Crunchbase, more than 46,000 workers in U.S.-based tech companies have been laid off in mass job cuts so far in 2023, with tech giants Microsoft and Alphabet joining the pack. Read the article below to learn how it may impact you. My guess is there will be a slowing of internship postings and/or postings will appear in late Spring when companies know more. Yet, there are still many internships to apply to right now, in addition to full-time jobs. Spotify just posted their internships, for example.
This seems to be a useful moment to share information on the tech for good arena. Did you know there is an entire sector of employment available to those of you interested in using technology skills to make a social impact? Terminology you may see used to designate this career path includes Public Interest Technology (PIT), Technologists for Good, CivicTech, GovTech, and Social Impact Technology. Here are a few resources to help you learn more about this exciting sector.
Almost all of these sites have mailing lists or newsletters – sign up to stay up-to-date on what's happening and receive job and internship openings in this field on a weekly basis.
Speaking of tech for good, don't forget about the Government, Nonprofit, and Education Career Fair on Friday, Feb 17, as well as the info session on the Cybersecurity Scholarship Program on Jan 31.
All the best,
Jodi Schneiderman | js4612@georgetown.edu
Assistant Director, Employer Relations and Industry Advising | Health, Science, and Technology
Website Note
You are currently viewing a shortened version of this newsletter, leaving out the events and job opportunities from that time. To see the full version, click here.
Please note that this is a sampling of jobs and internships with approaching application deadlines. Go to Handshake to see the complete list.
Please note that this is a sampling of jobs and internships with approaching application deadlines. Go to Handshake to see the complete list.
---
Tech has Crashed. Crypto dreams are shattered. What's a college grad to do?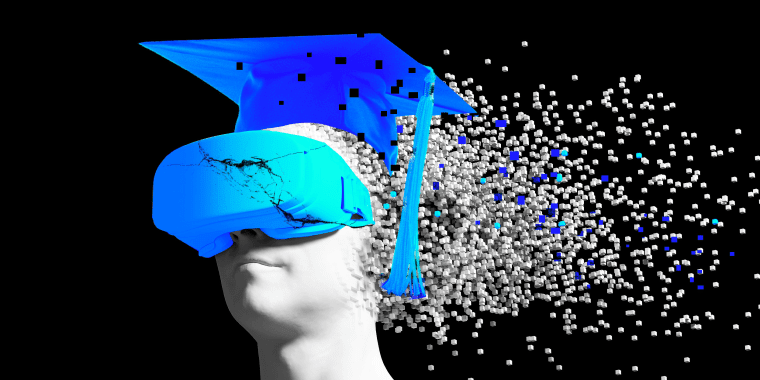 Source: NBC News
Hiring in tech, information and media are at their lowest level since July 2020. The sector is undergoing a "painful recalibration" that saw massive hiring during the pandemic. Many would-be tech workers have stated that they're changing their plans to enter adjacent fields or looking for areas of minimal risk. But there is still some optimism, innovations in robotics and artificial intelligence have caught the eye of newly minted computer scientists. "There's lots of doom and gloom in the industry with all the layoffs going on, but I don't think many people need to worry about it." Read more here.
Industry Advisor:
Jodi Schneiderman
js4612@georgetown.edu
Online Resources:
Writing Resumes & Cover Letters
Networking Skills
Interviewing Skills
What Can I Do with My Georgetown Major?
Drop-In Hours
Drop-ins are MTThF, 1-3pm, in person at Cawley, One Leavey, and virtual 1-3pm on Wednesday, and 6:30-7:30pm on Tuesday and Thursday.
Appointments: Virtual and in-person appointments are available via Handshake. Sign up under 'Career Center,' then 'Appointments', then 'Industry Advising," then 'Health, Science, and Technology'.