Tech & Analytics Newsletter
Posted in Announcements News | Tagged Tech & Analytics News
April 12, 2023 – Upcoming Events, Opportunities & Resources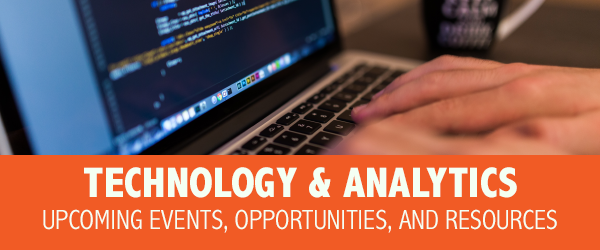 Hello Hoyas!
ChatGPT has been making headlines lately to say the least. Leaving all philosophical concerns aside, I decided to get acquainted with the AI tool and learn how it can be more helpful in the job search process. While it can be useful in creating a generic resume template and rewording text, it definitely falls short in illustrating the details of one's experience, including the how, why, and/or result. One of the job roles used to illustrate the author's points in the article below, a deckhand on a pirate ship, gave me a good laugh. Don't forget! We have our own AI tool, Resume Worded (new window), which can help improve your documents. For those of you who have more technical skills, you will want to read this article (new window) as it dives deeper into using ChatGPT for software and data science technical interviewing and tests.
For fun, I asked ChatGPT what industries within tech were growing the fastest, as of March 2023, and here was the response: e-commerce, healthcare technology, edtech, fintech, and cybersecurity. Many of these sound about right, but as we know, ChatGPT isn't always accurate. For example, edtech is struggling according to my sources. Also, cleantech is a growing sector given the critical need to address the climate change challenges faced by our world and the policy decisions likely to come.
P.S. You can thank ChatGPT for making this letter more concise! It's pretty miraculous, I must admit. But I'm still scared!
All the best,
Jodi Schneiderman | js4612@georgetown.edu
Assistant Director, Employer Relations and Industry Advising | Health, Science, and Technology
Website Note
You are currently viewing a shortened version of this newsletter, leaving out the events and job opportunities from that time. To see the full version, click here.
Please note that this is a sampling of jobs and internships with approaching application deadlines. Go to Handshake to see the complete list.
Please note that this is a sampling of jobs and internships with approaching application deadlines. Go to Handshake to see the complete list.
---
We Asked ChatGPT to Write Resumes and Cover Letters. Here's What It Got Right (and Wrong)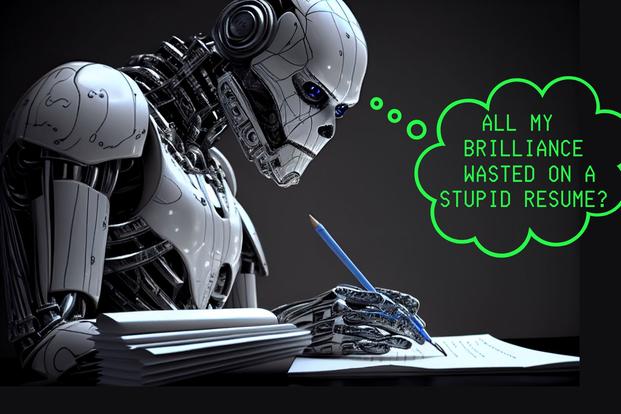 Source: Forage
ChatGPT is a large stepping stone for AI and technology development and has been the topic of many conversations as of late. Beyond being a fun diversion, some have used ChatGPT in their job search, especially to write cover letters and resumes. While ChatGPT-generated cover letters and resumes are not totally bad they are not the type of resumes or cover letters you would want to submit as part of your application. ChatGPT, however, can provide you with a solid foundation to build upon. Always edit for accuracy and make sure that the content is specific to you, and that the writing is clear and compelling. Copying and pasting parts of the job description isn't helpful because ChatGPT will simply parrot back the keywords without explaining why or how you do those things. It's important for both a resume and cover letter to show vs tell as you share your background and experience. Read the full article here.
Industry Advisor:
Jodi Schneiderman
js4612@georgetown.edu
Online Resources:
Writing Resumes & Cover Letters
Networking Skills
Interviewing Skills
What Can I Do with My Georgetown Major?
Drop-In Hours
Drop-ins are MTThF, 1-3pm, in person at Cawley, One Leavey, and virtual 1-3pm on Wednesday, and 6:30-7:30pm on Tuesday and Thursday.
Appointments: Virtual and in-person appointments are available via Handshake. Sign up under 'Career Center,' then 'Appointments', then 'Industry Advising," then 'Health, Science, and Technology'.