Tech & Analytics Newsletter
Posted in Announcements News | Tagged Tech & Analytics News
March 15, 2023 – Upcoming Events, Opportunities & Resources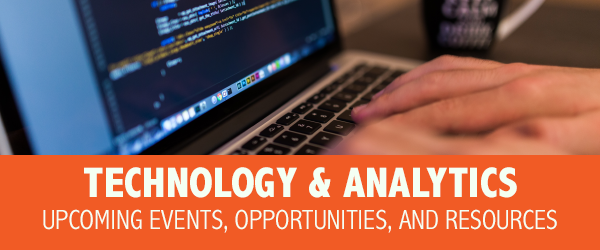 Hello Hoyas!
How many times have you thought about getting on LinkedIn (or been told to)? Or perhaps you are on LinkedIn but don't have a profile nor do you know how to really use the platform. This letter today is focused on a) convincing you LinkedIn is worth the time and effort, b) providing tips to build an effective profile, and c) sharing a few features to use.
So, here is my pitch to get you to use LinkedIn. LinkedIn has 875 million members, and a study found that 122 million people received an interview through LinkedIn and 35.5 million have been hired by a person they connected with on the platform. Did you know that 77% of recruiters regularly use LinkedIn? There are 101 Job applications submitted through LinkedIn every second, and 8 people are hired every minute (adapted from Mind-Blowing LinkedIn Statistics and Facts, Osman 2022). What do you think? Worthwhile to invest some time into LinkedIn?
I truly believe you can build a solid profile in an hour's time. Your profile doesn't need to be perfect; it just needs to tell a story. This profile checklist for students gives a quick and easy overview to building an effective profile. Upload your resume to get started. My primary recommendation is to create a summary statement and add bullets to your experiences to increase the odds a recruiter will find you based on keywords. Once you create a profile, use the AI tool, Resume Worded, to obtain a score and gain feedback on ways to enhance your profile.
Two features on LinkedIn are invaluable. First, search and identify alums of interest using this page. Find alumni who work at a company you are interested in applying to and/or who studied the same major to see where they are now. Connect with them – add a note to see if they would be open to chatting with you. Second, join groups on LinkedIn as a way to connect with professionals in the field and stay up on the trends. There's a group for everything; examples include Good Tech, Cybersecurity, Java Developers, Science, Technology, and Innovation Policy, and Machine Learning. Join the Georgetown Tech Alliance in NYC and Georgetown Alumni groups too. Note: once you are in the same group as someone, you can message them directly.
Did I convince you to login and build that profile? Are you excited to get connected to alums and/or a community of professionals in your field or industry of interest? I sure hope so! We are happy to review your profile and demonstrate features on the platform. Visit our drop-in hours which take place every weekday, 1-3pm (Wed are virtual).
All the best,
Jodi Schneiderman | js4612@georgetown.edu
Assistant Director, Employer Relations and Industry Advising | Health, Science, and Technology
Website Note
You are currently viewing a shortened version of this newsletter, leaving out the events and job opportunities from that time. To see the full version, click here.
Please note that this is a sampling of jobs and internships with approaching application deadlines. Go to Handshake to see the complete list.
Please note that this is a sampling of jobs and internships with approaching application deadlines. Go to Handshake to see the complete list.
---
10 LinkedIn Tips for Students & New Grads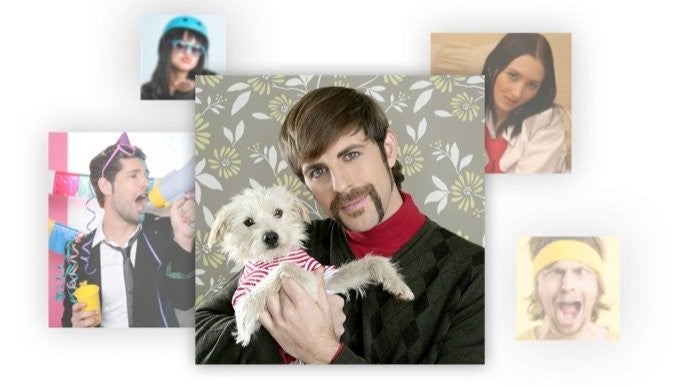 Source: The LinkedIn Guys
Think of LinkedIn as your resume that never sleeps. It's your professional brand in the world. It's the result you actually want up top when someone Googles you. LinkedIn is the place to find and be found. The author lays out 10 must-dos for students and new-ish grads to effectively use LinkedIn. A few recommendations include uploading an appropriate photo (hint: not like the images above) because profiles with a photo get 13x more views and listing volunteer experience, because 41% of LinkedIn recruiters say they consider it on par with full-time paid work experience and 20% of hiring managers, say they've hired someone because of volunteer experience. Read the full article for more tips.
Industry Advisor:
Jodi Schneiderman
js4612@georgetown.edu
Online Resources:
Writing Resumes & Cover Letters
Networking Skills
Interviewing Skills
What Can I Do with My Georgetown Major?
Drop-In Hours
Drop-ins are MTThF, 1-3pm, in person at Cawley, One Leavey, and virtual 1-3pm on Wednesday, and 6:30-7:30pm on Tuesday and Thursday.
Appointments: Virtual and in-person appointments are available via Handshake. Sign up under 'Career Center,' then 'Appointments', then 'Industry Advising," then 'Health, Science, and Technology'.