Tech & Analytics Newsletter
Posted in Announcements News | Tagged Tech & Analytics News
September 27, 2023 – Upcoming Events, Opportunities & Resources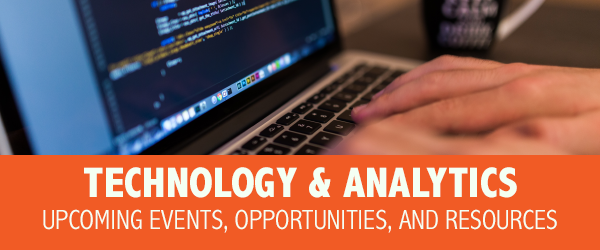 Hello Hoyas!
I'm often asked about the recruitment timelines in the tech industry. However, there's no straightforward answer because tech hiring doesn't follow a strict structure like consulting and finance. Here are three factors that impact timelines.
Company Size: The recruitment timeline varies depending on the size of the tech company. Larger companies tend to start recruiting in the fall, especially if they have a more robust university campus recruiting program. Mid-sized companies often post positions in early spring, while smaller companies and startups typically begin their search for candidates in late spring. I have seen some larger companies post positions for the same role in both fall and spring.
Industry: While many tech folks work in the tech industry, many more work in other industries from healthcare to government to hospitality. While the general recruitment timeline mentioned above still applies, some industries tend to hire more actively in the spring.
Varying Role Postings: Within the same company, different tech roles may have distinct posting times. For example, last recruitment season, a company on Handshake posted data scientist positions in the fall and software and cybersecurity roles in the spring.
In summary, you can typically find internship and job opportunities between July and May. Additionally, keep in mind that full-time positions, including entry-level roles, become available throughout the year as people leave organizations for new opportunities.
Simplify and Pitt's Computer Science club has created this list to help you track technical internships for Summer 2024 while the APM List tracks Associate Product Manager entry-level job and internship openings. While these lists aren't exhaustive, they are excellent startings points for your job search. I also advise setting up job alerts for the companies you have an interest in when their website permits it, as well as setting up a saved search on Handshake.
All the best,
Jodi Schneiderman | js4612@georgetown.edu
Assistant Director, Employer Relations and Industry Advising | Health, Science, and Technology
Website Note
You are currently viewing a shortened version of this newsletter, leaving out the events and job opportunities from that time. To see the full version, click here.
Please note that this is a sampling of jobs and internships with approaching application deadlines. Go to Handshake to see the complete list.
Please note that this is a sampling of jobs and internships with approaching application deadlines. Go to Handshake to see the complete list.
---
AI in Healthcare and 39 Company Examples Improving the Future of Medicine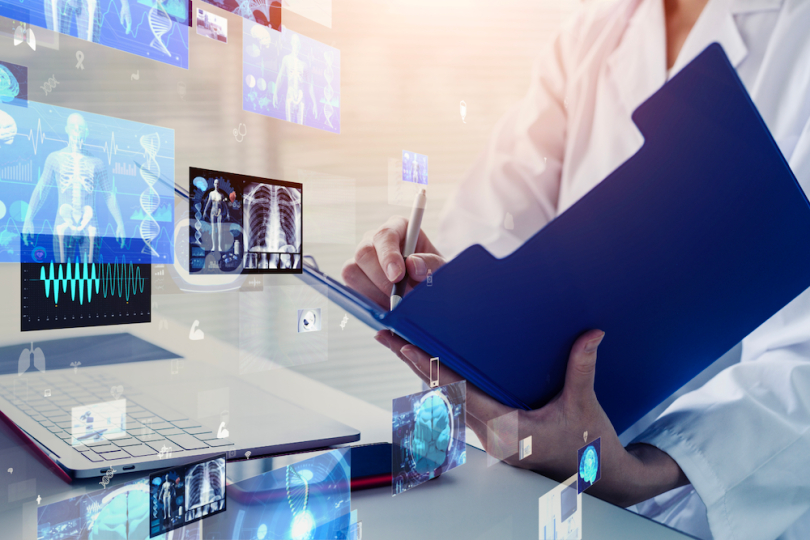 Source: Built-In
Are you curious about the applications of healthcare and technology industries? Are you unsure of how to combine these two interests into a clear career? AI in healthcare shows up in several ways, including discovering novel connections within genetic codes, enabling surgical robots, streamlining administrative duties, tailoring treatment choices, and more! Read more for specific examples of AI in healthcare and the companies leading the way in this combined industry!
Industry Advisor:
Jodi Schneiderman
js4612@georgetown.edu
Online Resources:
Writing Resumes & Cover Letters
Networking Skills
Interviewing Skills
What Can I Do with My Georgetown Major?
Drop-In Hours
Drop-ins are MTThF, 1-3pm, in person at Cawley, One Leavey, and virtual 1-3pm on Wednesday, and 6:30-7:30pm on Tuesday and Thursday.
Appointments: Virtual and in-person appointments are available via Handshake. Sign up under 'Career Center,' then 'Appointments', then 'Industry Advising," then 'Health, Science, and Technology'.