Cawley Career Education Center Wayfinders
Spring 2020 Wayfinder Hours:
Mornings @ Mug in ICC: Tuesday-Friday from 9 a.m. — 11 a.m.
Evenings @ Midnight Mug in Lau 2: Sundays from 5 p.m. — 7 p.m.; Wednesdays & Thursdays from 6 p.m. — 8 p.m.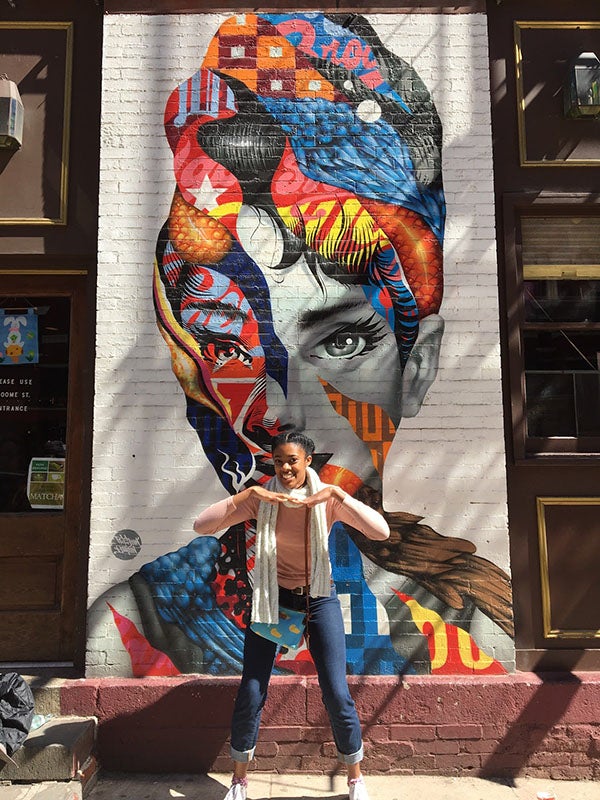 Abigail Cawley
Abigail is a senior in the School of Foreign Service majoring in science, technology, and international affairs. She has a minor in French and studied abroad in Paris as a junior and LOVED it. She is also a candidate for the Columbia Combined Engineering Program, pursuing a degree in environmental engineering. Her career interests are broad — intersections of her academics, passions and identities — revolving around energy policy, sustainable development and energy infrastructure finance. She is a Georgetown Scholar (GSPer), and is excited to work with students of diverse ethnic and social capital backgrounds to create their vocational narratives and take advantage of career center resources. Outside of school and work, Abigail heads "The Wealth of Nature" podcast and is part of the inaugural Black Women's Book Club. You can often find her at Trader Joe's buying flowers and candied ginger, at Farmers Fishers Bakers eating delicious doughnut, or at Yates pumping iron at 7 a.m.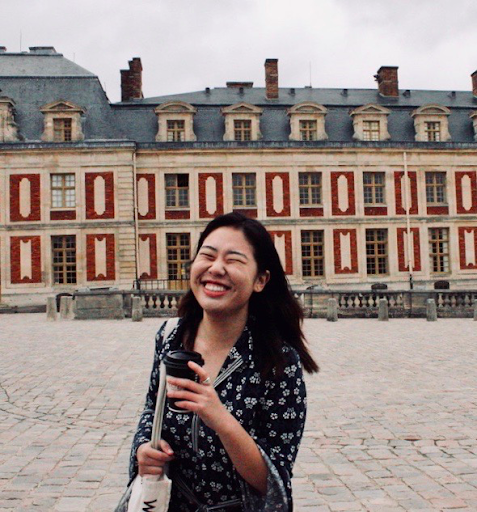 Hannah Chang
Hannah is a senior in the College and a government major and Korean minor. As someone who made the leap from pre-med to political science, she knows how daunting switching majors can be. She loves listening to people's interests and passions and helping them turn their experiences into narratives. Outside of Georgetown, she loves podcasts, kayaking, and comedy clubs.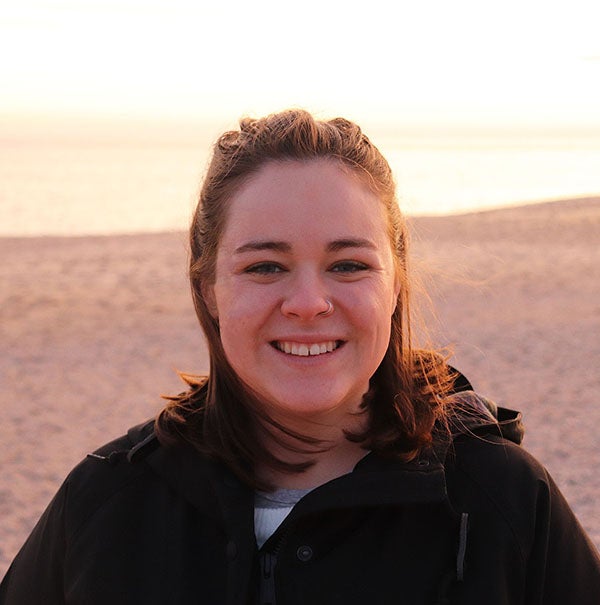 Julia Harris
Julia Harris is a senior in the College majoring in Psychology and minoring in art history. Her career interests include editing and revising resumes and cover letters
and discussing general career exploration. She is particularly excited to work with students with non-traditional educational backgrounds or career interests. Outside of the career center, she works as a teaching assistant in the psychology department and at Hilltoss. She also enjoys reading, visiting the National Gallery, practicing yoga, and accumulating stationery and pens.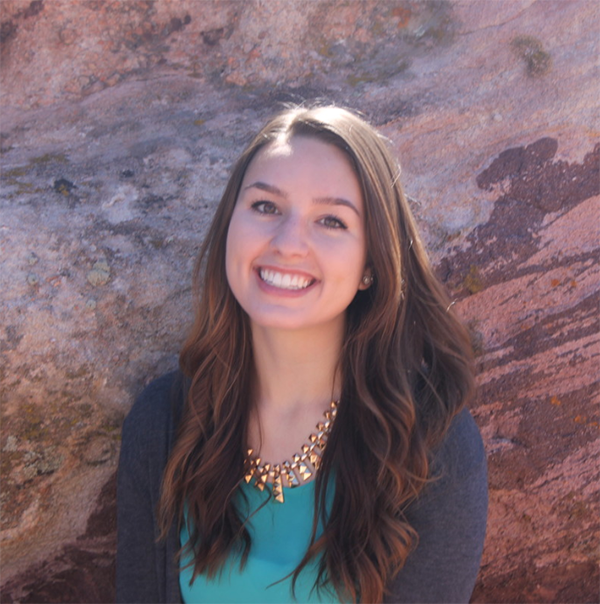 Kristen Hovland
Kristen is a senior in the College, majoring in government with minors in French and justice and peace studies. She spent the past semester abroad in Lyon, France and is originally from Denver, Colorado. She is interested in helping others discern their passions, career and otherwise. She is passionate about social justice, and is interested in pursuing a career in civil rights law. Outside of school, she loves music, tennis, and vintage clothes.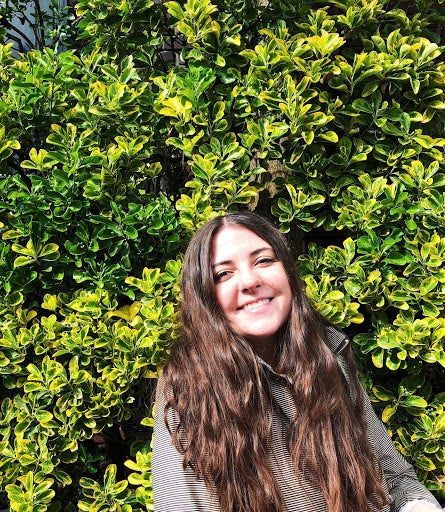 Angie Newman
Angie is a senior in the College majoring in psychology and French. Her nebulous career path has been both terrifying and exciting, so she loves to talk with students about creative, innovative career exploration. Her goal is to help students best communicate their passions and strengths. When she's not at the career center, she is most likely making playlists or taking photos of her friends.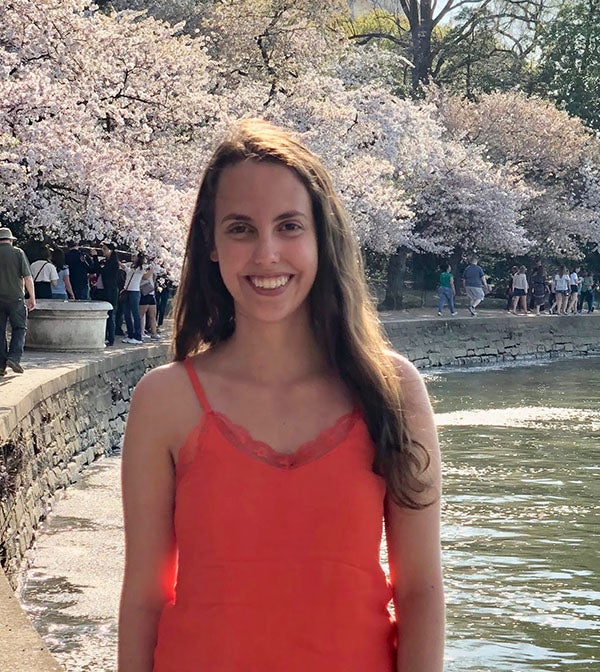 Clara Ortega
Clara is a junior in the NHS majoring in health care management and policy. Currently, she is interested in pursuing a career in consulting and hopes to help solve the most pressing issues in the health care field. As a Wayfinder, she is excited to help other students with their career paths, ensuring all students feel empowered to tell their story. Outside of school, her main interests include enjoying the outdoors and learning languages.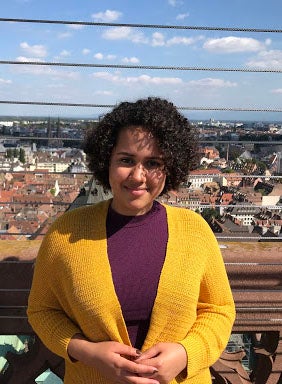 Ashly Paulino
Ashly is a senior and first-year master's student in the College majoring in English with minors in French and women's and gender studies. She is interested in both creative industries and education. She loves to help students talk about their career journeys. When she's not at the career center, she is most likely working at another help center or ignoring her responsibilities by cooking.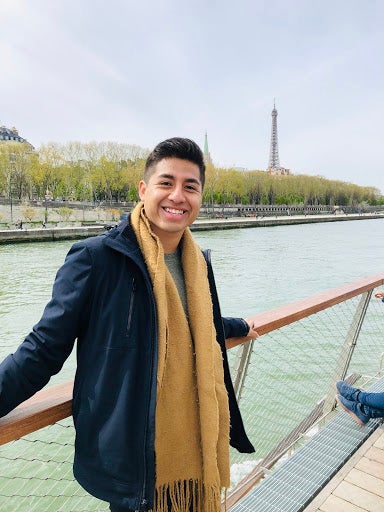 Arthur Rodriguez
Arthur is a senior in the School of Foreign Service studying science, technology and international affairs with a concentration in biotechnology. He studied abroad in Madrid, Spain last spring and spent his summer as a Public Policy and International Affairs (PPIA) Program Fellow in Pittsburgh, Pennsylvania. Arthur is back on the Hilltop and excited to help students delve into and explore their career and personal passions as a Wayfinder mentor. Outside the career center, Arthur can be found singing a cappella with the Georgetown Saxatones or running to or from the National Mall when the weather is perfect.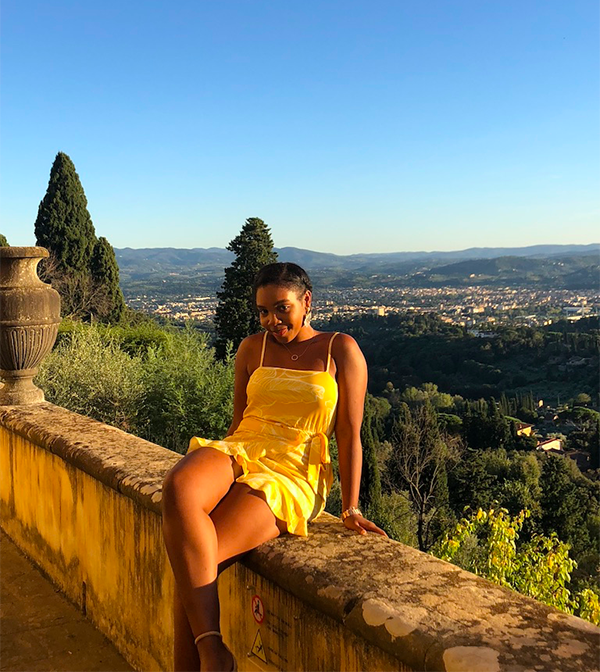 Sydne Scales
Sydne is a senior in the College majoring in sociology and minoring in philosophy. She spent the fall of her junior year studying at Georgetown's Villa le Balze, a satellite campus outside of Florence, Italy. After interning in both private and public sectors of the law, she has pivoted to exploring the world of business and consulting. She loves talking about fashions and travels and fashions from her travels. One of Sydne's passions is meeting new people, and she is so excited to do so by returning as a Wayfinder her last year on the Hilltop.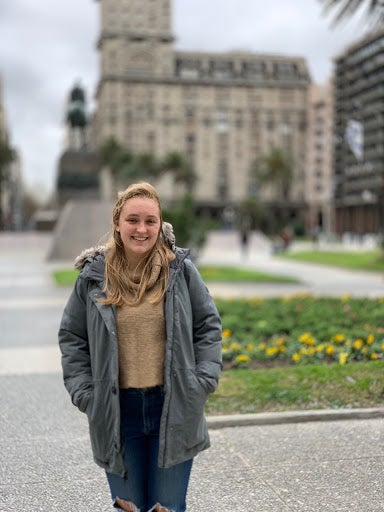 Caroline Schauder
Caroline is a senior in the School of Foreign Service majoring in STIA with a focus in computer science. She is specifically interested in cybersecurity and plans to pursue graduate school next year. Caroline spent the last eight months in South America where she interned for the government of the Province of Buenos Aires in Argentina and studied abroad in Montevideo, Uruguay. She is a member of the rock climbing club at Georgetown and enjoys spending time outdoors. Caroline is excited to be back at Georgetown and work with the Wayfinders program.