Cawley Career Education Center Wayfinders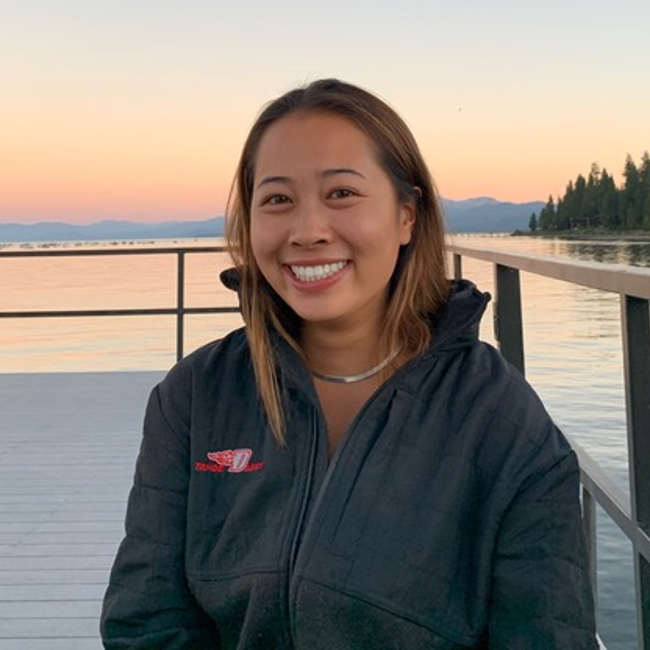 Melissa Chow
Melissa is a senior in the College from San Francisco, California majoring in economics and minoring in public health. In addition to working at Cawley, she is involved with Georgetown Global Consulting and the Georgetown chapter of The Women's Network. Melissa's interests in both business and healthcare led her to intern at RockHealth.org, the nonprofit branch of a digital health venture fund, as well as conduct research at Georgetown University's Institute for Reproductive Health. She looks forward to joining Credit Suisse next summer (2023) in the investment banking division. As a Wayfinder, Melissa is eager to build connections and aid students in their career search. Outside of school and school-related activities, she enjoys running, hiking, reading and spending time with friends on Healey lawn!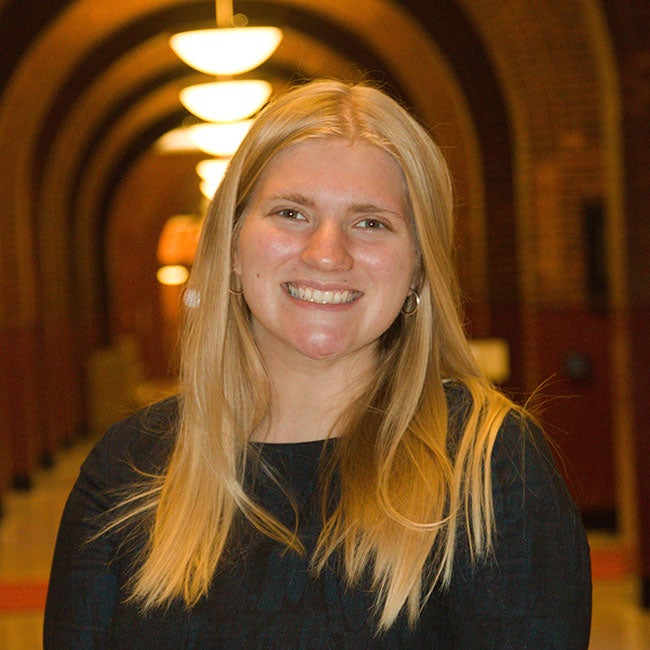 Renée Clark
Renée is a junior in the College from Greene, New York, a small town in the state's Appalachian region. She is a government and theology double major. Through the Government Honors program she is excited to write her thesis on "How Investing in Social Ties Can Mitigate the Effects of the Opioid Epidemic." In addition to working at Cawley, Renée is also involved with the Center for Research and Fellowships, sits on a few advisory boards for various academic conferences, and volunteers as a tutor in the Georgetown community. She has worked at a few legal start-ups, the Georgetown Law, and served as a U.S. Senate Page. Outside of school, she loves giving tours through the Blue & Gray Tour Guide Society, reading and hiking.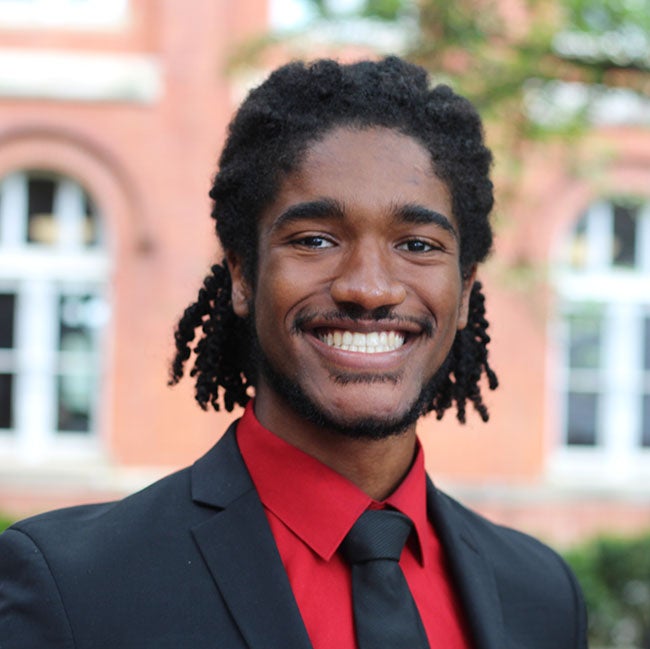 Akil Cole
Akil is a junior designing a degree in peace and sustainability through the College's interdisciplinary studies program. He volunteers on the board of directors for the Community Ecology Institute, is an occasional podcast host and YouTuber, and runs a personal growth and life skills business for high school and college students. He's also a member of GREEN and an alumnus of Campus Ministry's Black Interfaith Fellowship. As a Wayfinder, he hopes to provide practical and emotional support for other students as they explore their career interests. In his free time, Akil loves reading cheesy romance webcomics, exercising, meditating and writing poetry.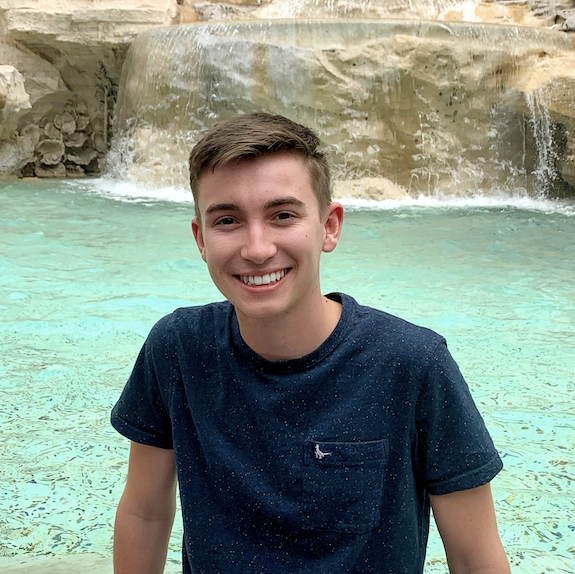 Josh Ford
Josh is a sophomore in the SFS majoring in international politics and minoring in Chinese. In addition to working at Cawley, he is involved in Georgetown Program Board, The Hoya, and Georgetown Admissions Ambassador Program (GAAP). Originally from the U.K., Josh is pursuing a career that will allow him to work abroad and is considering law school after his undergraduate experience at Georgetown. As a Wayfinder, he is excited to prepare Hoyas for life after Georgetown by advising them on their career journeys. In his free time, Josh likes to play tennis, cook and discover new places in DC.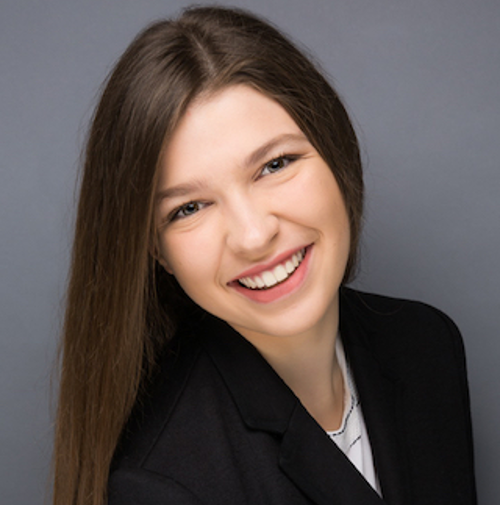 Alexandra Giorno
Alexandra Giorno, better known as Alex, is a rising senior in the College studying computer science. On campus, she does graphic design for The Georgetown Voice and leads the Special Project team in Georgetown Disruptive Tech. Alex interned last summer at Zoom as a software engineer intern and is now a UI engineer intern at Apple. She is looking forward to helping students on all steps of their career journey, especially getting their foot in the door in the tech industry. In her free time, Alex likes film photography, cooking, and exploring new places in DC.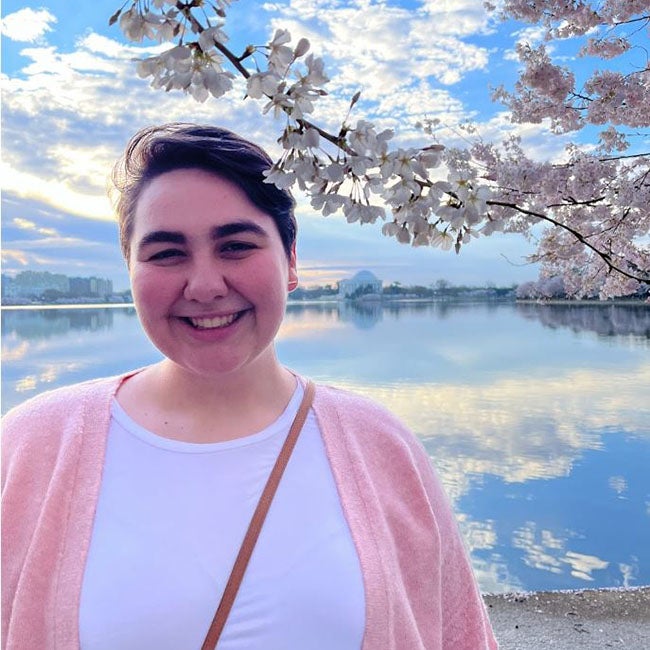 Malin Kint
Malin is a junior in the School of Foreign Service studying culture and politics with a concentration in language, body, and power and a minor in psychology. She is originally from central Pennsylvania. At Georgetown, she plays tuba in the Pep Band and the Orchestra, is a head of the Sexual Joy Committee for H*yas for Choice, and plays on the Women's Club Rugby team. In addition to working at the career center, Malin also works at the SFS dean's office front desk and as a coordinator for New Student Orientation. During her free time, Malin enjoys reading, roller skating and exploring DC. She is enthusiastic about helping Hoyas to further their career and life goals!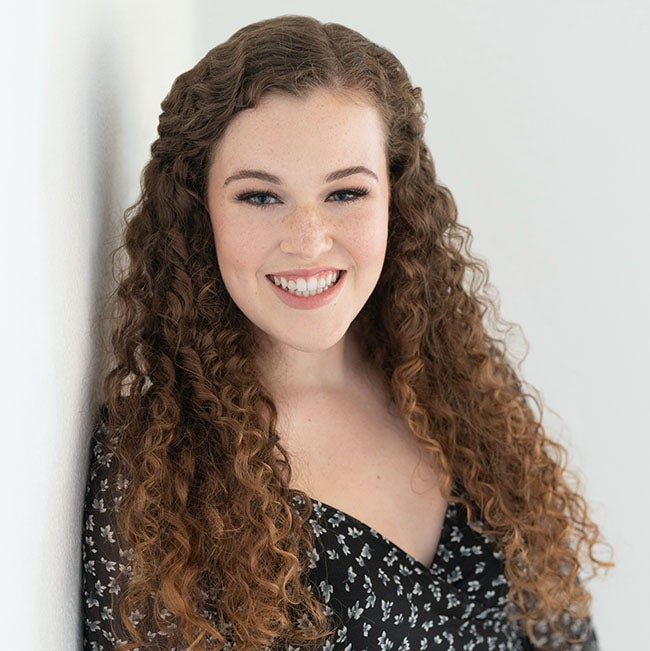 Kelsey Lyons
Kelsey Lyons is a junior in the School of Health studying health care management and policy on the pre-med track. She is from San Diego, California. At Georgetown, she is a peer advisor, involved in undergraduate research in pediatric cancer survivorship, a board member of D.C. Donors, part of the Engelhard Student Advisory Council, and a member of other clubs. Last summer, she interned at both the Centers for Medicare & Medicaid Services (CMS) where she worked in the Center for Program Integrity and the UCSD Health Services Research Center. She is excited to help students see their career journey as an exciting adventure, instead of a stressful one. In her free time, she loves to cook, spend time with friends, go to the beach, co-host her podcast, and explore DC.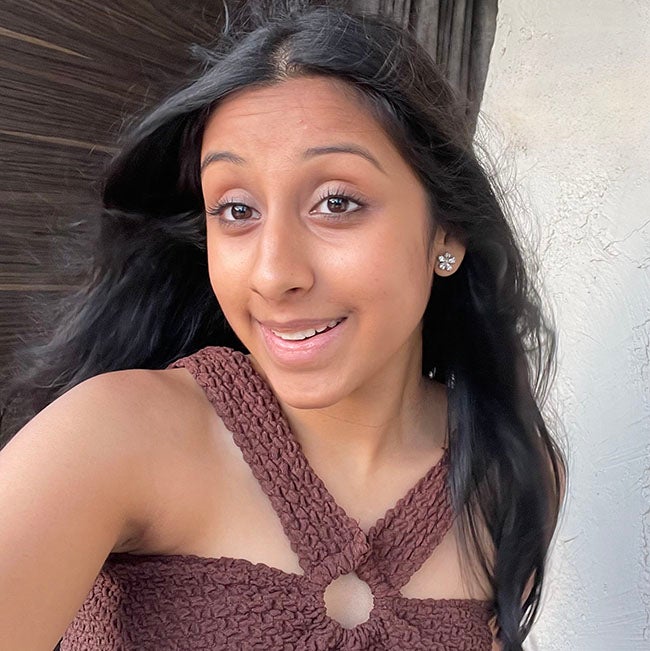 Sanaa Mehta
Sanaa is a sophomore in the SFS from Mumbai, India majoring in global business and minoring in theology. In addition to working at Cawley, she is involved with the South Asian Society and is a tour guide. She is also a DEI ambassador for the SFS. She is navigating a career in either the venture capital world or the diplomatic field, with a focus on international trade and business. As a Wayfinder, Sanaa is excited to meet new peers and have fruitful discussions on career paths and journeys! Outside of academics, Sanaa enjoys hiking, skiing, food photography and is a drummer.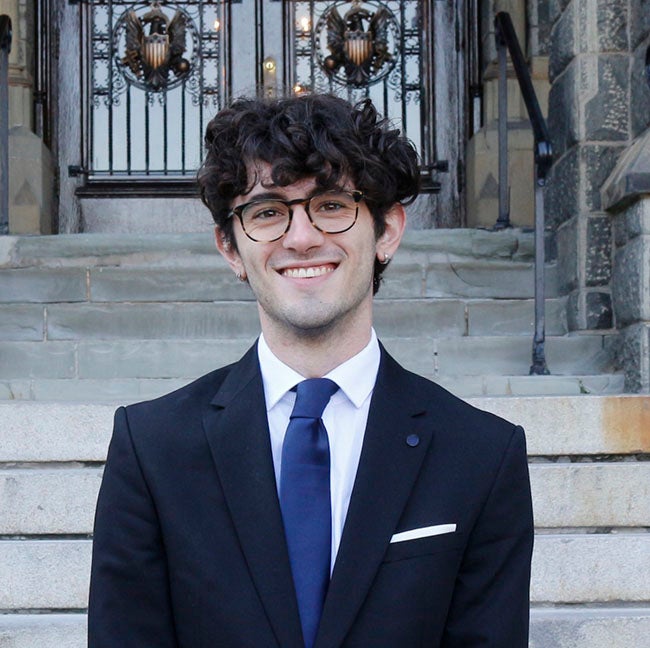 Brendan Teehan
Brendan is a sophomore in the College of Arts and Sciences, where he's studying French and government with a minor in education, inquiry, and justice. Originally from France, he was raised in Southern California before attending Georgetown. Outside of his work at Cawley, he is a part of an on-campus a cappella group, the Saxatones, and he is a member of the Georgetown Mock Trial team. This summer, he acted as the district intern for Congresswoman Julia Brownley, and he hopes to continue his work in public service after graduation.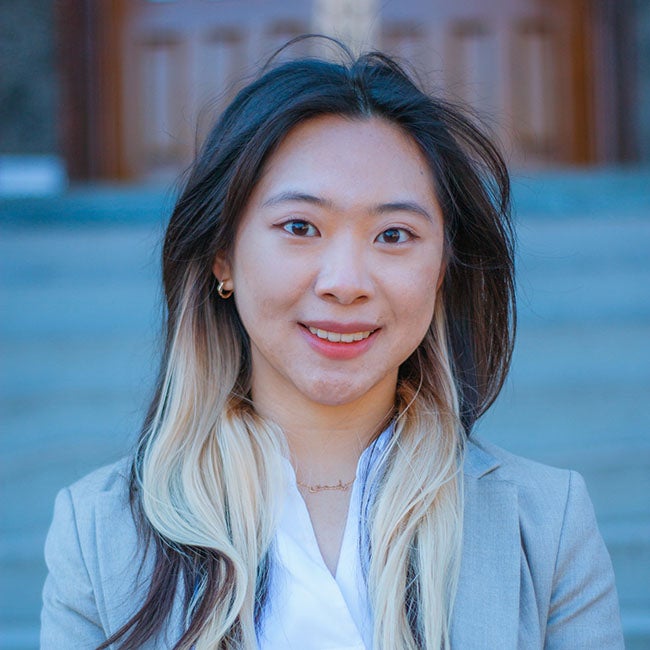 Yanlin Wu
Yanlin is a junior in the College, majoring in political economy and minoring in Arabic. This past summer, she interned at two start-ups, managing social media marketing and conducting consumer research for Fortune 500 companies. After graduation, she hopes to enter the consulting industry with a focus on retail and consumer goods. As a Wayfinder, she is looking forward to helping Hoyas to pursue their passion and explore diverse career paths, especially the international Hoyas. Outside of the career center, Yanlin is involved in the Georgetown Marketing Agency and the Georgetown Buddhist Student Association. She enjoys drawing, reading about fashion history, traveling and exploring restaurants or museums in the DMV area!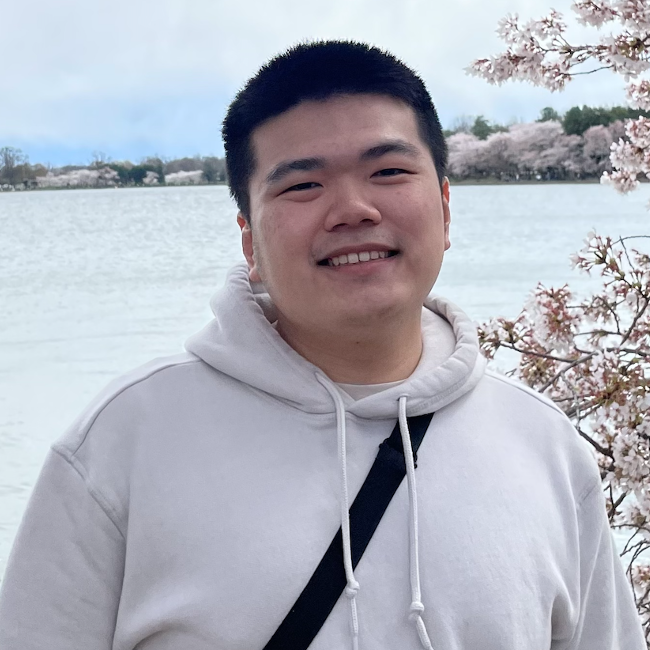 Anthony Zeng
Anthony is a senior in the College, majoring in economics and philosophy. He interned at a wealth and asset management company during his first- and second-year summer. This past summer, he interned at a big 4 professional services firm in their consulting practice. He hopes to pursue a career in consulting with a focus on risk. As a Wayfinder, he is excited to help Hoyas at all stages of their career explorations and paths. Outside of the career center, Anthony enjoys trying and cooking new foods, going on walks, exploring the outdoors, and watching lots of films and television.
Cawley Wayfinder Recommendations