Business Newsletter
Posted in Announcements News | Tagged BusinessNewsletter
September 26, 2022 – Business: Upcoming Events, Opportunities, and Resources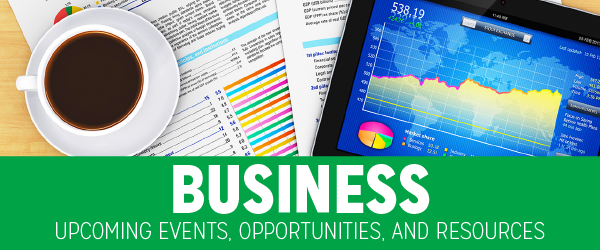 Hey Hoyas!
It's FINALLY feeling like Fall, and I couldn't be happier about it! Please make sure you get some sunshine during these temperate days; they can make a pleasant environment to proofread your resume and cover letters.
As you look for internships and jobs in Handshake, I recommend capitalizing on the Keyword Search tool. While you could input specific job titles like Business Analyst or Marketing Intern, I think your time is well-served by typing thematic or skill-based terms. For instance, if your passion is economic development, type in economic development and see what appears. Similarly, if you want to mature your professional usage of a skill like Python, type in python and browse the opportunities that allow you to deepen your familiarity with the software.
Send me questions about any internships or jobs that you find in Handshake. Enjoy your week!
Hoya Saxa,
Patrick Denenea (he/him)
Manager, Employer Relations and Industry Advising
Cawley Career Education Center, Georgetown University
Email: phd25@georgetown.edu
Website Notes
You are currently viewing a shortened version of this newsletter, leaving out the events and job opportunities from that time. To see the full version, click here.
Resource of the Week:
Keep your applications organized! Use an application tracker like this Notion template!
If you are a student with a disability, The Lime Network is a great resource for networking opportunities and job postings various business sectors, including Finance, Consulting, and Tech. You can sign-up for their newsletter and updates here
Companies in various sectors have scheduled info sessions and skill-development workshops over the coming weeks.
For further details, remember to sign-up for the Arts, Media, & Communication; Tech & Analytics; and/or Health & Science newsletters here
Read through the Finance Recruiting Prep Guide and Resource List here; and watch the Finance Recruiting 101 recording here
For upcoming consulting deadlines, please look at the archived full version of this newsletter.

Please note that this is a sampling of jobs and internships with approaching application deadlines. Go to Handshake to see the complete list.
---