Business Newsletter
Posted in Announcements News | Tagged BusinessNewsletter
October 11, 2022 – Business: Upcoming Events, Opportunities, and Resources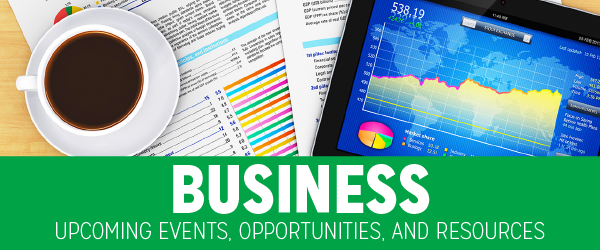 Hey Hoyas!
Welcome back from your long Homecoming weekend! As we approach the mid-point of the Fall semester, you've probably got a handle on how to balance your coursework with your other commitments (including your career formation).
My thought is that you make career-activities (e.g. checking new Handshake postings, proofreading a cover letter, networking with Hoyas) a regular, but unburdensome, part of your week. Maybe that looks like 45 minutes of applying to new internships with a laptop on Healy Lawn. Or perhaps it's–forgive me–sipping a PSL while chatting with an alumna on the phone. Keep me in the loop with how you've been executing your career plans this Fall.
I want to share that, in addition to drop-in and pre-scheduled appointments, our Business Peer Advisors and I will host Business Office Hours on a weekly basis. This is a casual, in-person way for undergraduates to have basic business industry questions answered. Our first Office Hours will be 11:00am-12:30pm this Thursday Oct 13 inside the Cawley Career Center. To see when upcoming Office Hours take place, please search Handshake's events page with the keyword Cawley Business Office Hours. See you around!
Hoya Saxa,
Patrick Denenea (he/him)
Manager, Employer Relations and Industry Advising
Cawley Career Education Center, Georgetown University
Email: phd25@georgetown.edu
Website Notes
You are currently viewing a shortened version of this newsletter, leaving out the events and job opportunities from that time. To see the full version, click here.
Resource of the Week:
Have a virtual interview coming up? Practice a few rounds with the AI tool, Big Interview.
If you are a student with a disability, The Lime Network is a great resource for networking opportunities and job postings various business sectors, including Finance, Consulting, and Tech. You can sign-up for their newsletter and updates here
Companies in various sectors have scheduled info sessions and skill-development workshops over the coming weeks.
For further details, remember to sign-up for the Arts, Media, & Communication; Tech & Analytics; and/or Health & Science newsletters here
Read through the Finance Recruiting Prep Guide and Resource List here; and watch the Finance Recruiting 101 recording here
For upcoming consulting deadlines, please look at the archived full version of this newsletter.

Please note that this is a sampling of jobs and internships with approaching application deadlines. Go to Handshake to see the complete list.
---